UBS has some nice ASX200 valuation material today:
Market More (or Less) Expensive Than It Looks? Australia's current market P/E multiple of 15.3x (1-year forward) is moderately above average but not out of line with the current global multiple. The Australian market is still trading at a moderate discount to its long run price to book level. However, the market ex resources P/E is now around its (post-tech bubble) highs. As is the case globally, while P/Es are on the high side the market still could be argued to be cheap versus what are still very low competing interest rates. Increasing Our ASX200 Target

We have increased our ASX200 target due to higher earnings for CY17 and CY18. However we are cognisant that this has mostly been driven by the mining sector but moderately better trends in market ex resources are also noteworthy. We keep a target 15x multiple with a higher earnings base for CY17 and CY18 the driver of the moderate upgrade to our year target (5700 to 5875).

Hold The Market, Buy The Dip In summary our message is that 6-12 month upside is likely limited from here as a central case but global conditions for equities will likely stay reasonably supportive. With a c5% dividend yield and bond yields and cash rates still looking unattractive, equities still look like a superior option in our view. We see a degree of downside skew to our market return scenarios (high valuations, domestic tail risks) but the global macro revival appears supportive for equities as a central case, so valuations may well stay elevated for some time.
The internals are not so encouraging, I'm afraid. We've seen a  good EPS rebound: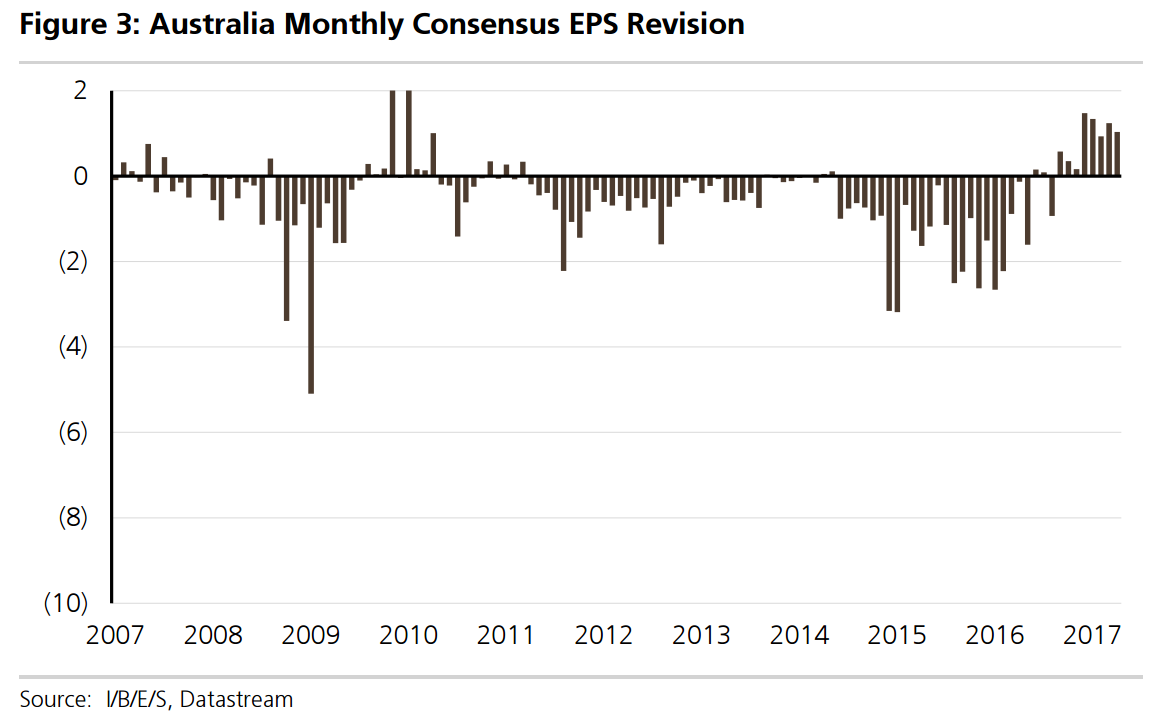 But it's all mining driven: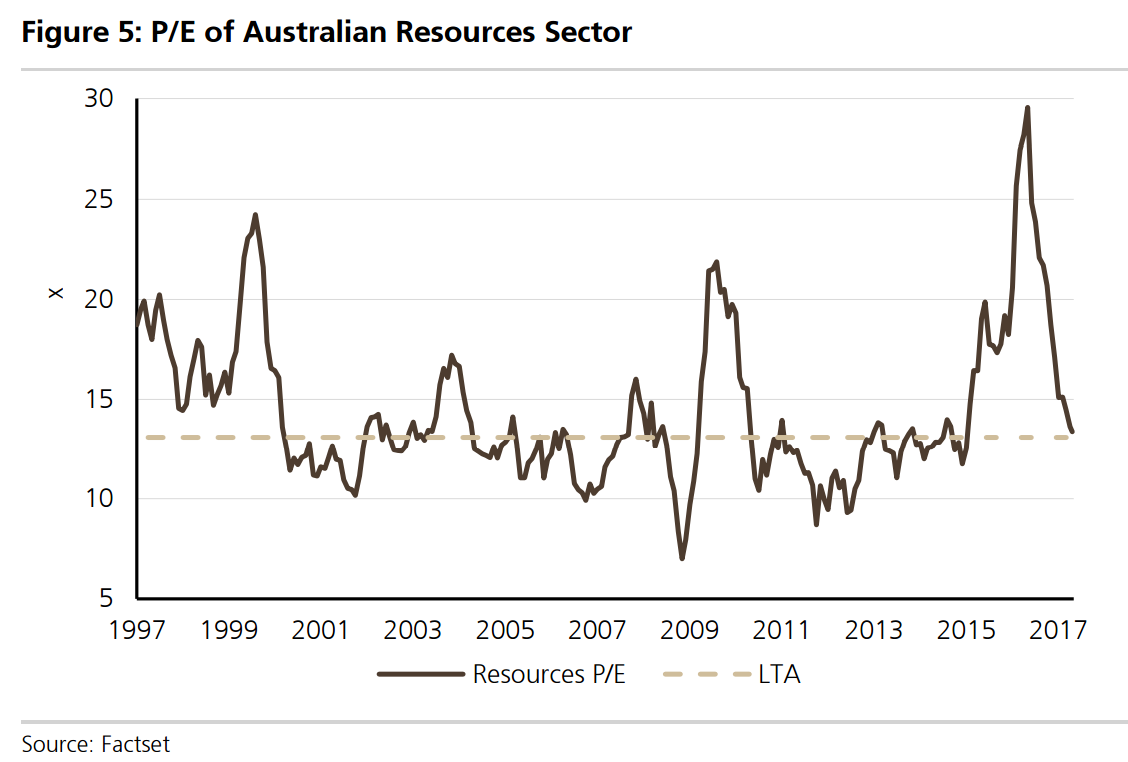 Banks are expensive: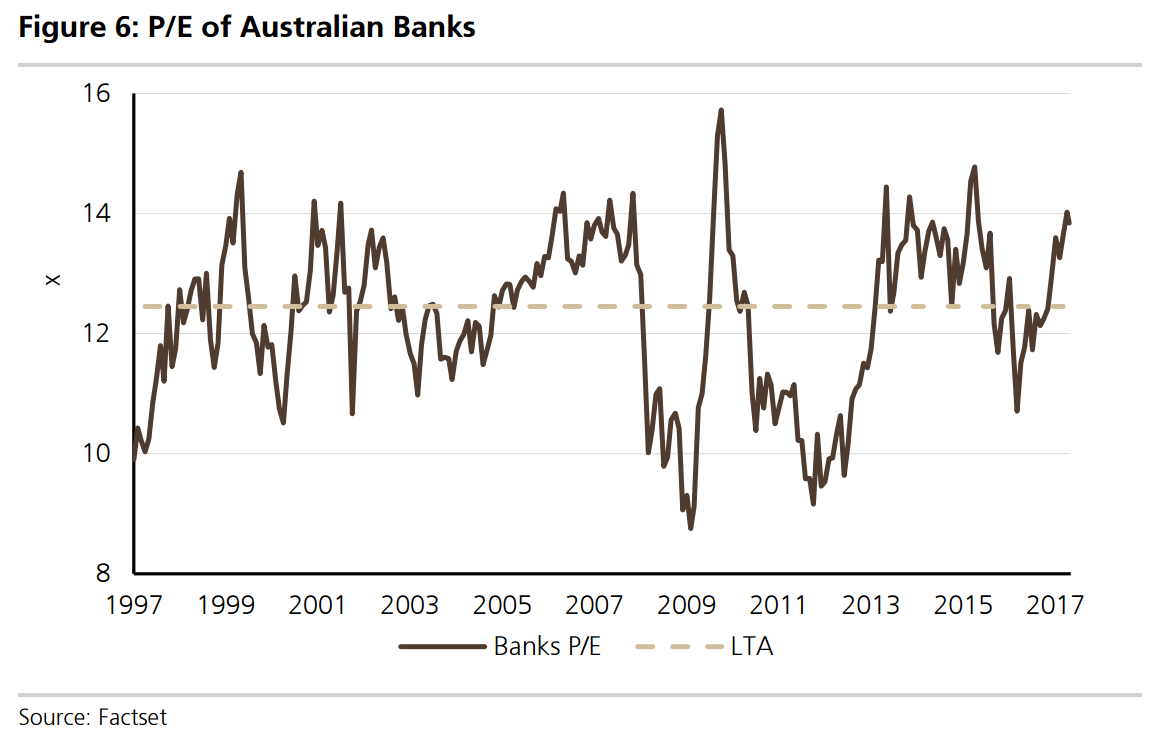 Industrials are expensive: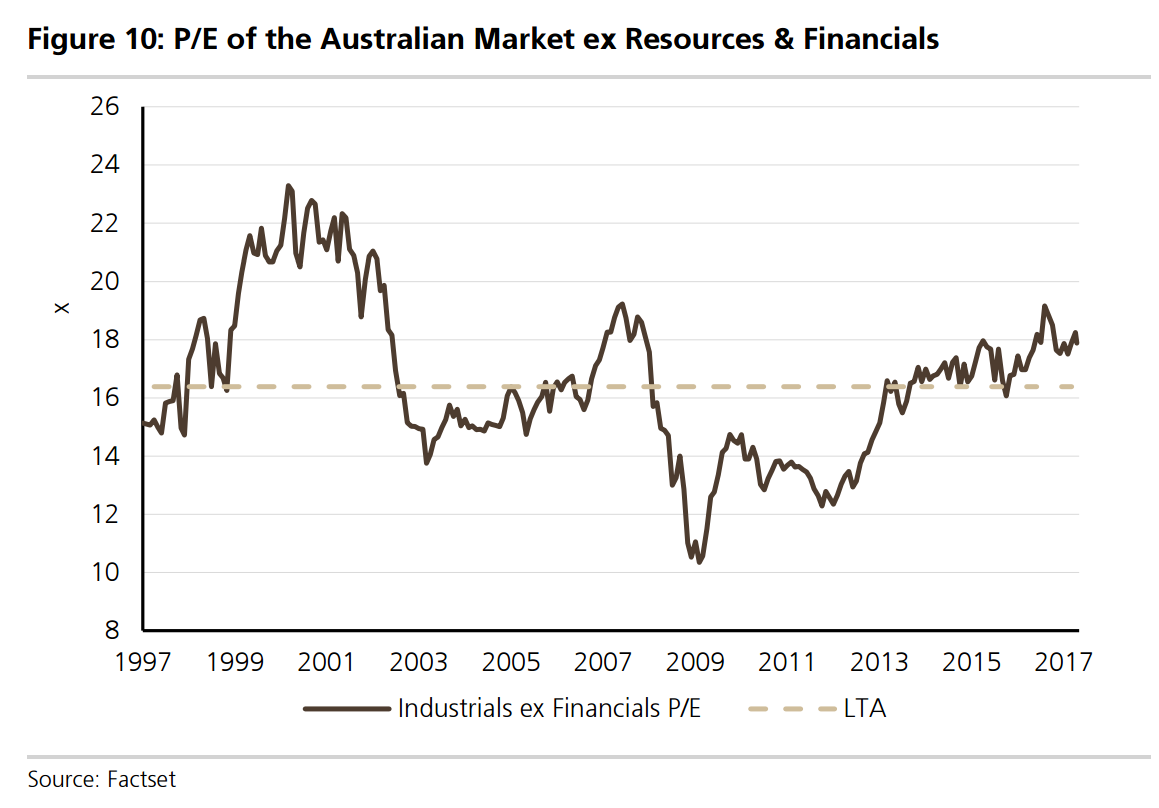 And mining is about to suck all of that good fortune straight back out again as coking coal and iron ore revert to mean (in my view in the $30s for the former by late year and $100 for the latter). That will do this to corporate profits in 2018: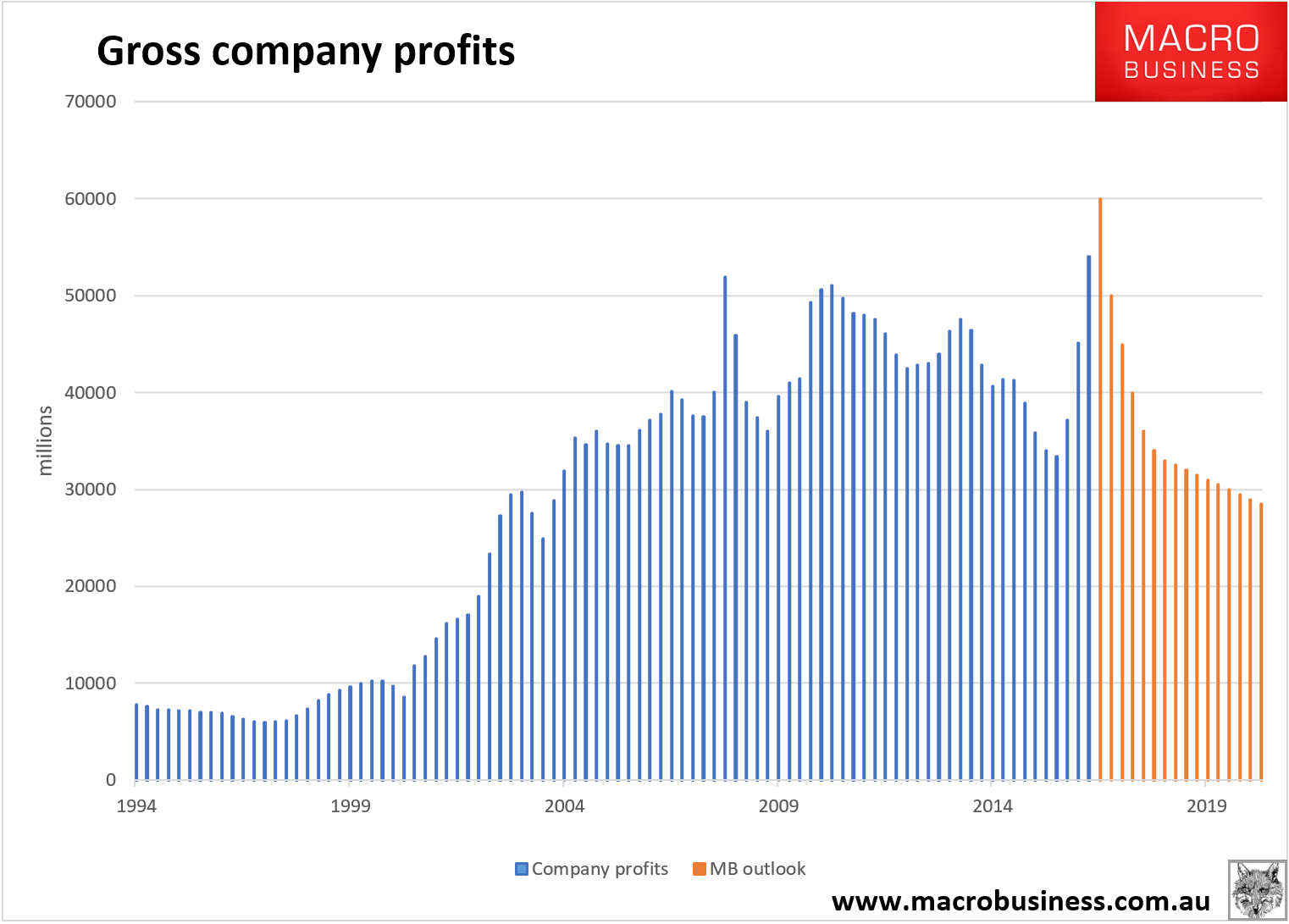 Meaning Australian under-performance versus the globe will worsen: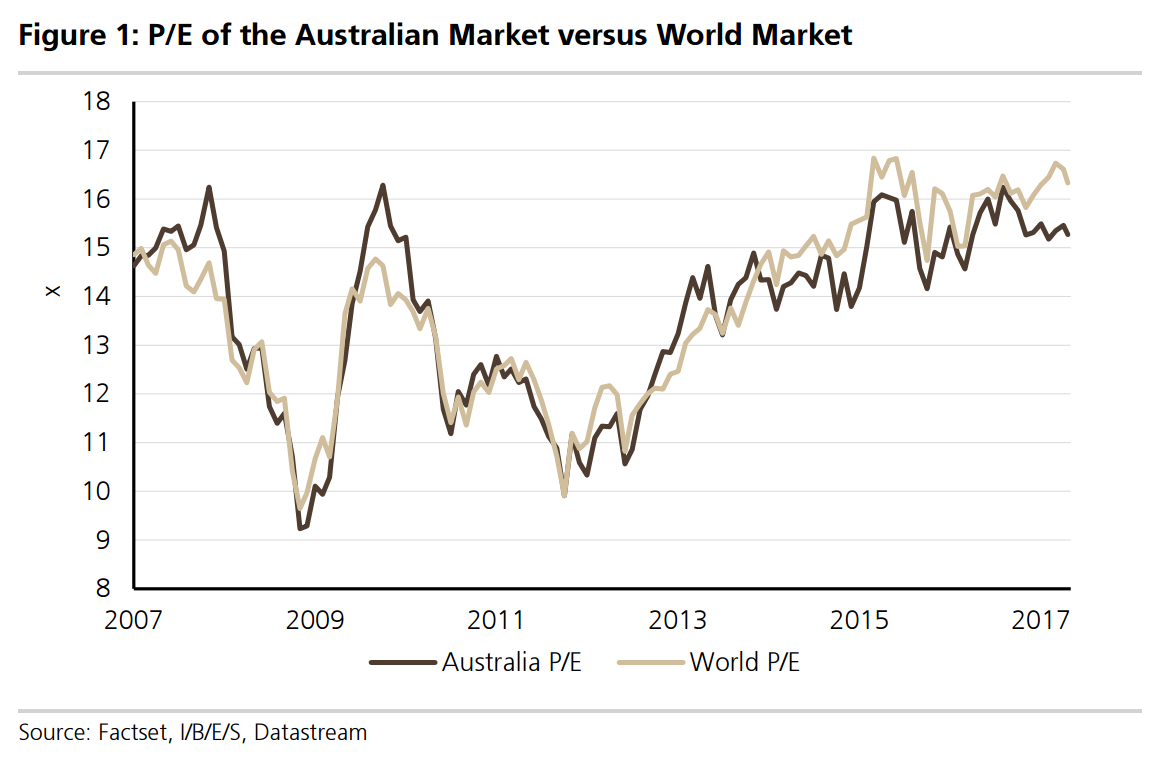 There is nothing left to drive EPS growth in the ASX200 and the major income driver tide is already going out.
The dollar is going to fall but it's much better to get offshore where reflation is real.
We can help you do that with the MB Fund which is 70% allocated to international equities. It launches next month so register your interest today (if you have not already):