So this is what it looks like to have a government, via the AFR:
The South Australian government is set to intervene in the gas market to safeguard its own energy security as part of a sweeping overhaul of energy policy to try to curb soaring electricity prices and deliver better reliability, sparking concerns about a potential unravelling of the national gas market.

…The South Australian government is also set to use a new long-term power contract for 75 per cent of its own agencies' electricity needs as a driver of more competition in electricity supply in the state, and is also likely to bring in more incentives to accelerate the extraction of gas out of the ground by companies.

…The national electricity market wasn't delivering certainty for the state and it needed to act to stop being "at the mercy" of what he called a "broken" national electricity system…"Our intervention will be dealing with a number of forms of intervention and of course gas is going to be key," he told reporters on Monday in Adelaide.

EnergyQuest consultant Graeme Bethune has suggested that in theory the South Australian government could intervene to stop Cooper Basin gas flowing to LNG projects in Gladstone and direct that gas instead be sold to a government-controlled gas-fired generator in SA. But the South Australian government has ruled out buying the gas-fired Pelican Point power station from French firm Engie which was at the centre of a political storm in early February when the plant lay idle as the national market operator forced power cuts on 90,000 households and businesses. The state government may move, however, to ensure that enough gas is preserved for vital baseload power generation to prevent a repeat.
Do it. GLNG and Santos are the most guilty parties in sucking up third party gas from the national market. If SA can reserve it for its own uses then it should. Especially so since the Do-nothing federal government has politicised the issue by blaming renewables thereby isolating SA and further threatening its power supply.
Details are obviously sketchy at this juncture so I can't tell you if it will work or it is a gambit designed to force the federal hand given SA is still dependent upon state inter-connectors. Either way, at least it is action. Do-nothing Malcolm is busy with more important matters:
Malcolm Turnbull has counselled senior ministers involved in a Victorian factional war to end the feud, amid allegations that the damaging leak of travel records against Health Minister Greg Hunt could have been an internal "political hit".The Australian has confirmed that the Prime Minister's office was made aware last month of concerns among cabinet colleagues that the leaking to the media of Mr Hunt's historical travel records before the January reshuffle had originated from within the government's ranks.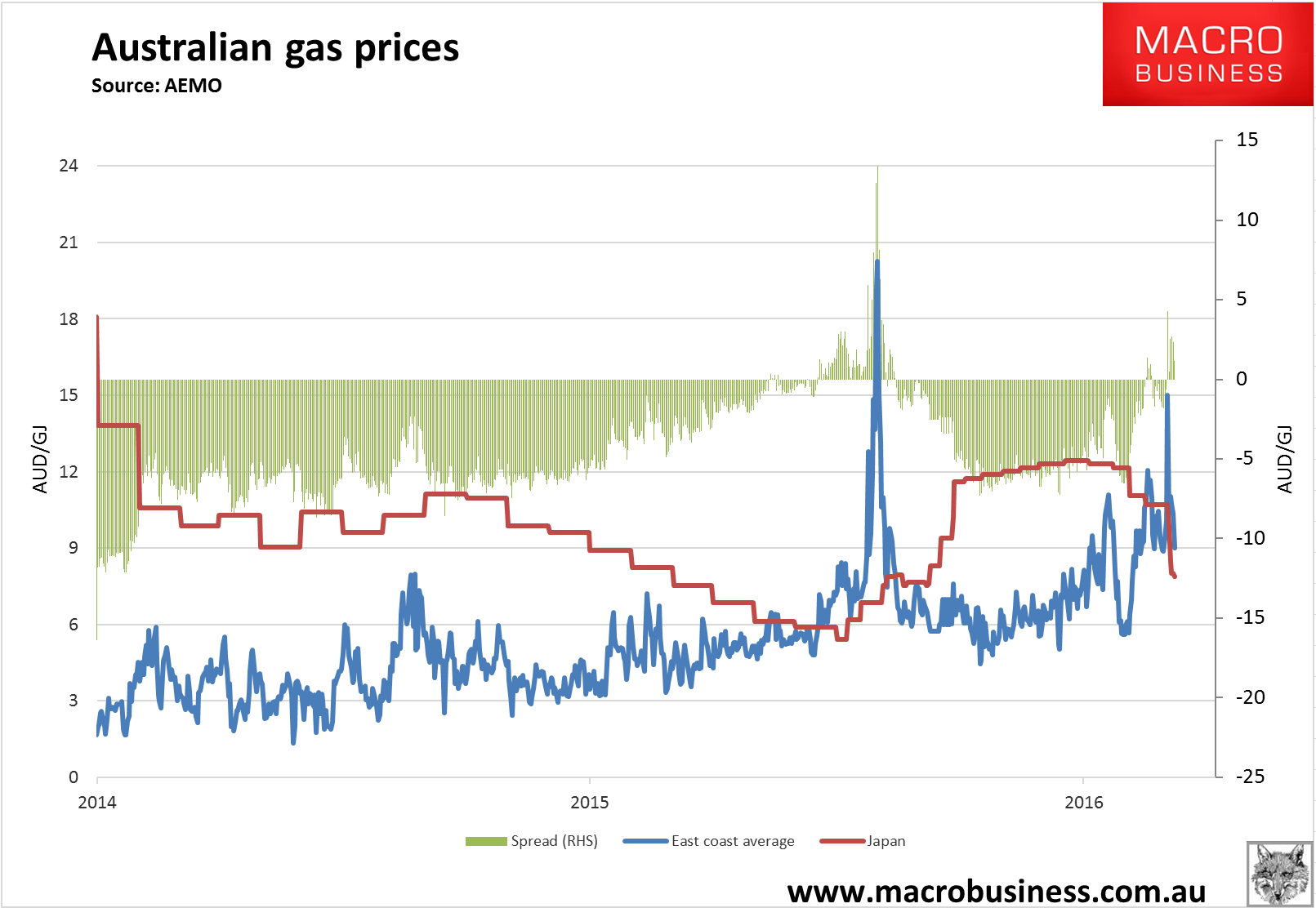 When you account for the fact that there are next-to-no taxes coming out of sector and the economic damage that's being done to manufacturing and households, we are literally paying Big Gas to take away a national resource like its garbage.
It's not Venezuala, it's Nauru, only worse given they actually made money and had the sense to form a sovereign wealth fund.