The New Zealand National Government's single-minded focus on solving Auckland's housing crisis by boosting supply continues to take a hammering.
Yesterday, Statistics New Zealand released figures showing that construction momentum has slowed, with trend number of new homes consented decreasing 15% in the five months to January 2017:



"Most regions appear to have contributed to the recent decrease in residential consents, although Canterbury is the most significant contributor, followed by Auckland," business indicators senior manager Neil Kelly said.
According to the figures, there were 30,123 new dwellings consented across New Zealand in the year to January 2017, with just 10,032 consented in Auckland.
Clearly, this level of construction is nowhere near high enough to keep up with New Zealand's immigration-led population growth, which added just under 100,000 people in the 2016 calendar year, with Auckland the primary recipient: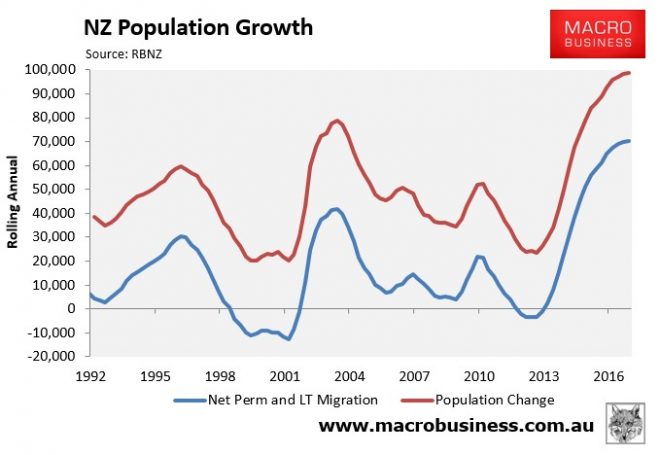 Accordingly, Auckland's housing crisis continues to worsen, as noted by Interest.co.nz:
There is little good news in the latest figures, especially for people in Auckland being squeezed by the region's growing housing shortage.

It is estimated that 15,000 new homes need to be built in Auckland every year just to keep pace with its migration-fuelled population growth.

That's an average of 1250 new homes a month, and the 512 that were consented in January was just 41% of what is required, meaning Auckland's housing shortage worsened by around 738 homes during the month.
Thus, the National Government remains under acute pressure for failing to fix the housing mess as it heads to the General Election on 23 September.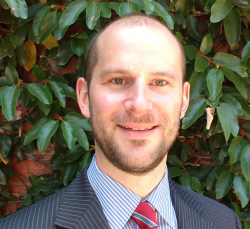 Latest posts by Unconventional Economist
(see all)