The December quarter national accounts was a sobering experience for Australian workers.
According to the ABS, the average compensation per employee registered only 0.1% growth in the 2016 calendar year – the lowest growth on record: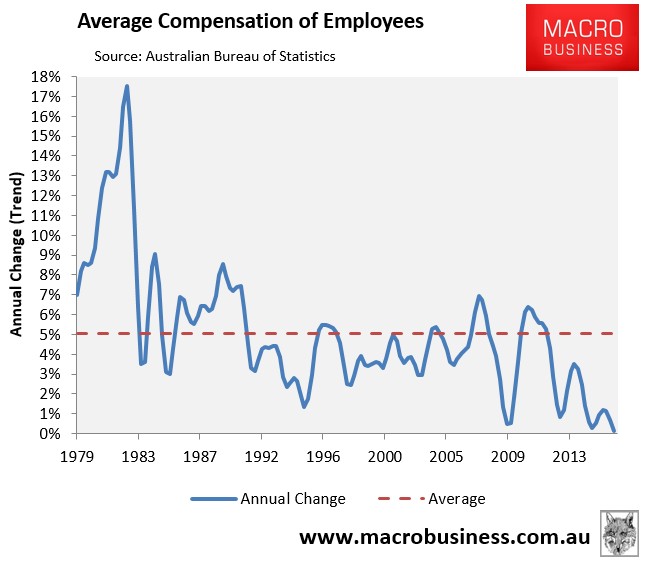 In a similar vein, separate per capita wages & salaries data registered zero growth over the 2016 calendar year: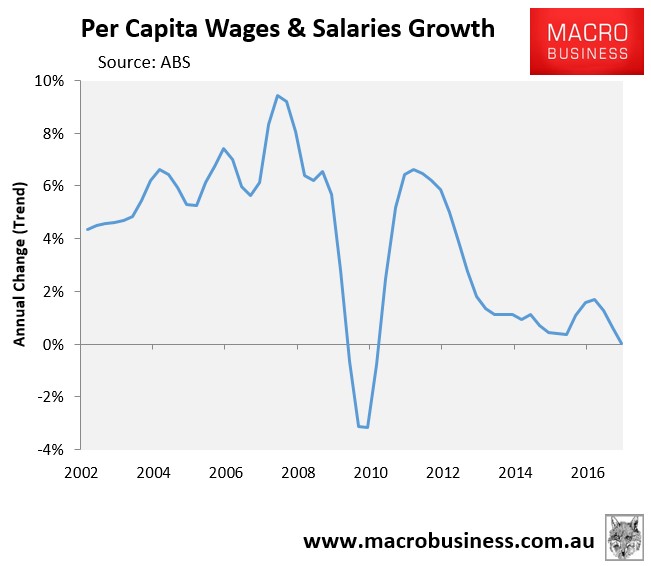 Now, the Reserve Bank of Australia (RBA) has released real household disposable income (HDI) data, derived from the December quarter national accounts, which revealed that real per capita HDI fell by 0.4% over the quarter but was up by 0.4% over the past year.
The below chart tracks quarterly real per capita HDI: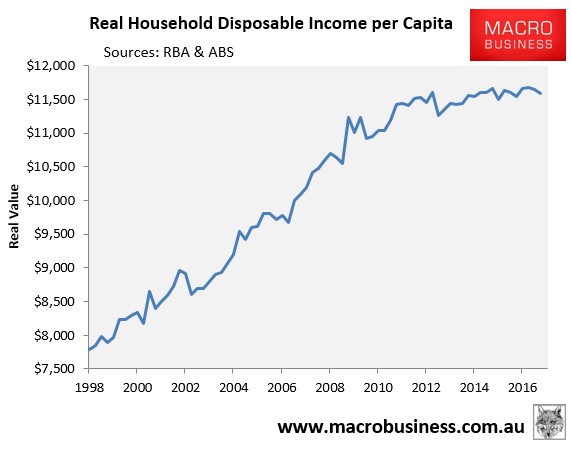 As you can see, quarterly real per capita HDI has registered zero growth since June 2012, or 4.5 Years!
Below is the same chart presented on a 4QMA basis: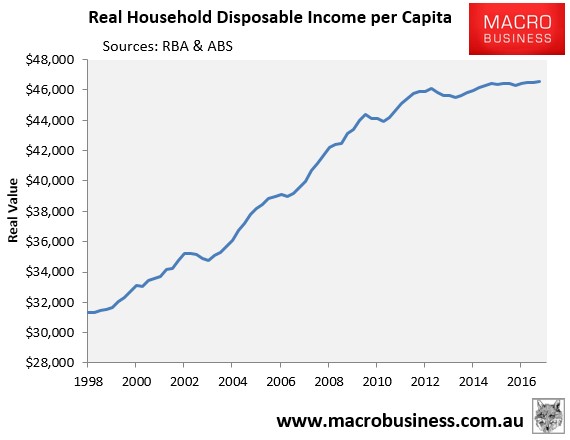 Here, real per capita HDI has grown by just 1.0% over the same 4.5 year period.
To add insult to injury, the growth in real per capita HDI so far this decade remains anaemic at just 0.8% per annum, which is lower than the 1960s (2.3%), 1970s (1.8%), 1980s (0.9%), 1990s (1.3%), and 2000s (3.2%):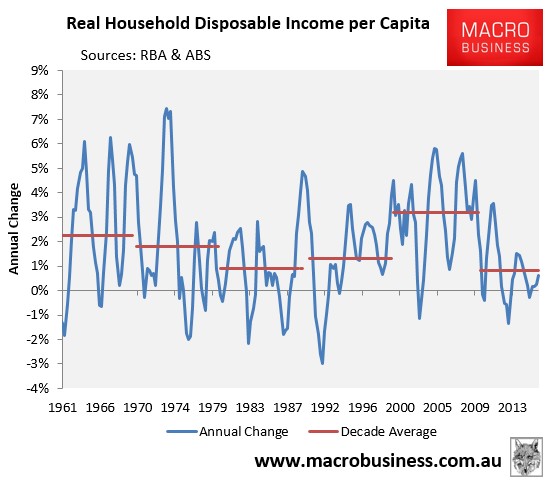 Just another sign of Australia's 'lost decade' in the making.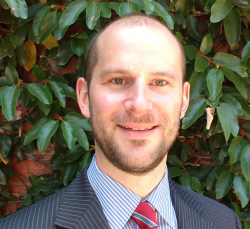 Latest posts by Unconventional Economist
(see all)