In the week ended 16 March 2017, the CoreLogic 5-city daily dwelling price index, which covers the five major capital city markets, jumped another 0.53%: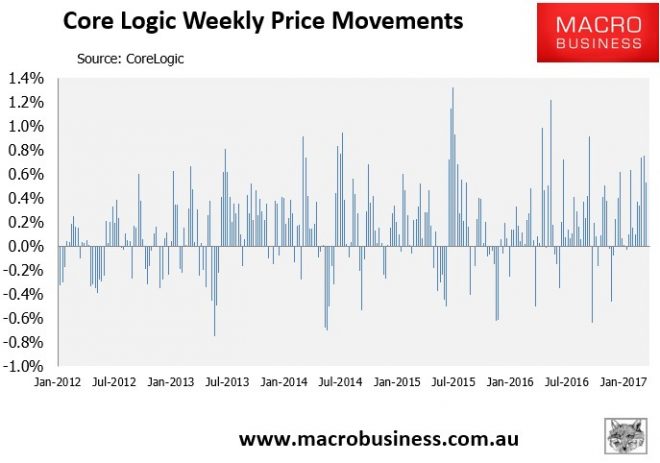 Values rose in all major capitals: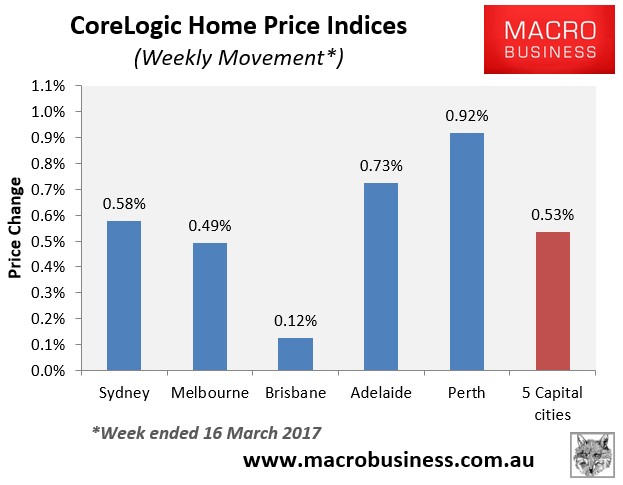 So far in March, dwelling prices have jumped by 1.53%, with all major markets rising in value: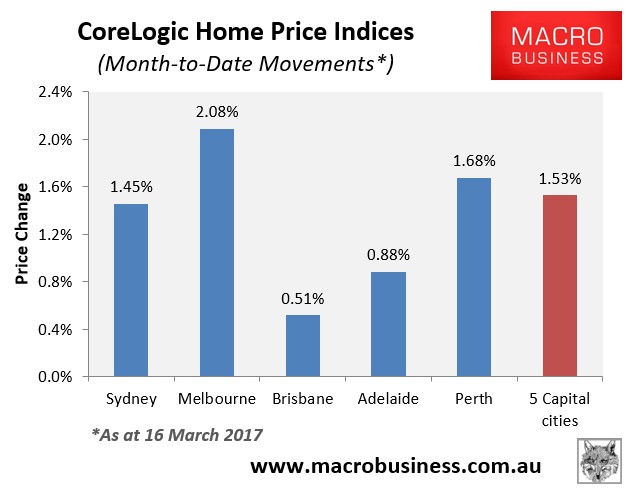 So far in 2017, values have risen by 3.65% driven overwhelmingly by Sydney and Melbourne: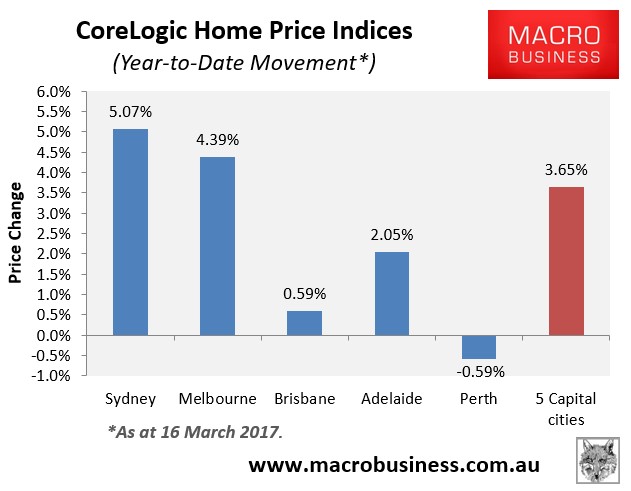 Over the past 12 months, home values have risen by 12.56%, with Sydney and Melbourne driving the growth and Perth in the red: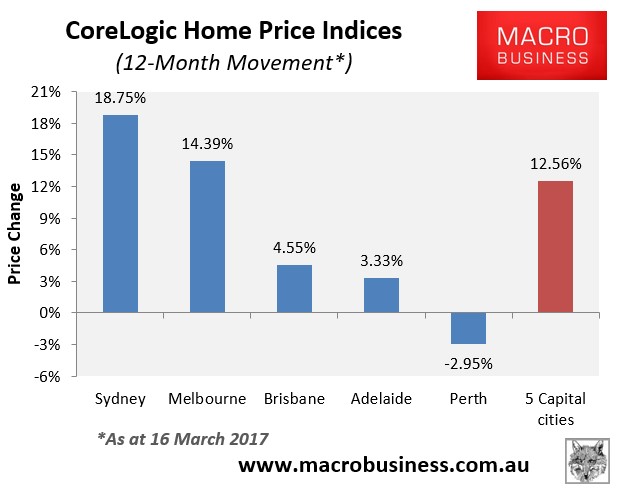 The next chart plots the daily movements on a 14-day moving average basis, in order to smooth volatility. Values continue to surge in Sydney followed by Melbourne. There's not a lot of action elsewhere: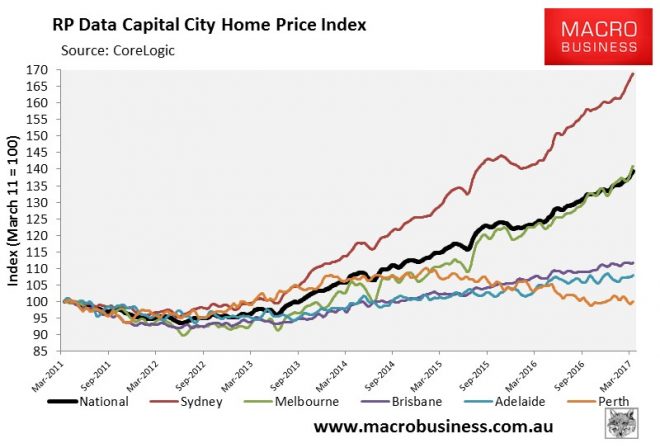 Values are now up 39.0% since the 2010 peak at the 5-city level, driven overwhelmingly by exceptionally strong gains in Sydney followed by Melbourne. Again, there has been little movement elsewhere (down in inflation-adjusted terms):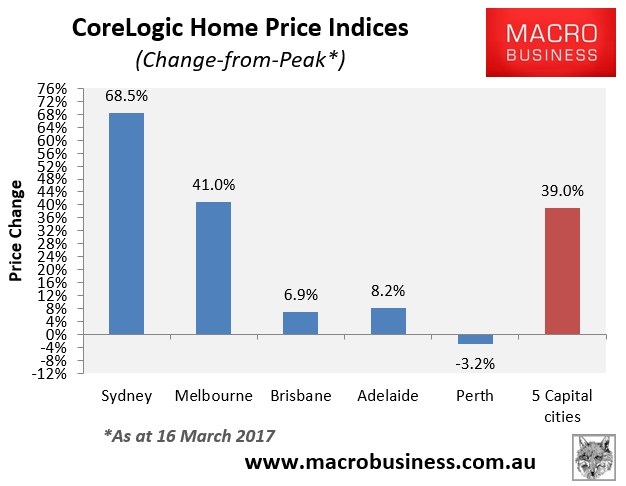 The major capital city home values have now gained 50.1% since bottoming nationally in May 2012 (see next chart).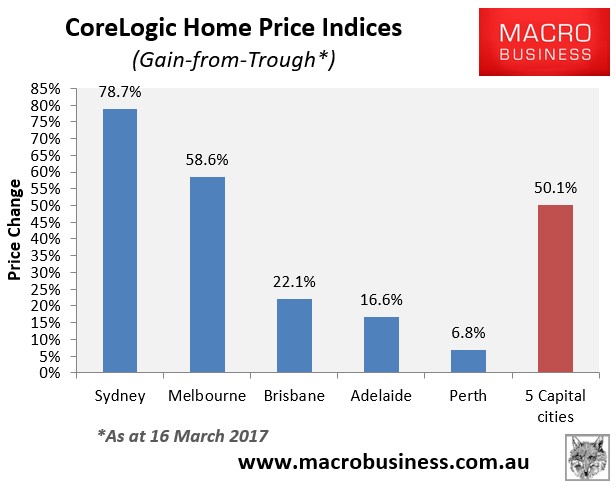 Tighten APRA/RBA. What are you waiting for?