Via Citi:
Following the Brexit result and surprise election of Donald Trump, could the French elect National Front leader Marine Le Pen – who is running on an explicitly anti-EU platform and has promised an In/out EU referendum – in the upcoming Presidential elections? Such an outcome is only eclipsed by the prospect of a US-China trade war in terms of the scale of political risks that could impact global markets we have highlighted for 2017. French elections are the most significant political signpost for the EU this year, and one of several that will bear implications for its future.

In our view, the EU faces its greatest political, even existential crisis in recent memory; under pressure to consolidate and boost internal cohesion following Brexit, but lacking the political capacity or will to undertake the reforms necessary to address the root causes of the weaknesses that have led to this juncture. The outcome of this year's wave of EU elections will determine not only who will lead key member states, but the extent to which the Franco-German axis can be revived and the European project re-invigorated.

In a year that features elections in France, the Netherlands and Germany, and could include early elections in the UK and Italy, each election merits a close analysis of not only the state of the polls and candidates' official platforms, but also the key issues for voters in each country, as well as the particularities of the electoral system and constitutional constraints that may impact the potential for holding referendums. We also note that until these elections are concluded and new leaders installed, Brexit negotiations are unlikely to progress significantly.

The recent challenge to Angela Merkel winning a fourth term by the centre-left SPD's Schulz could also mean Germany ends up with an arguably (and counter- intuitively) more pro-EU German Chancellor, but the EU more broadly loses a leader whom we have argued has provided a crucial political backstop to the European project, seeing the EU through the euro crisis, Greek crisis and Ukraine crisis. Schulz's rise in support despite being a longstanding career politician and advocating less austerity serves as a reminder that political risks are far from uniform, and that growth and unemployment figures are poor predictors of voter behaviour. For Germany, old-fashioned anti-incumbent sentiment may end up being a key driver.

Further clouding this high-stakes political outlook is the fact that confidence in polls is low, and reports of outside interference are growing , undermining confidence in election forecasting to an even greater extent. Investors are bracing themselves for more surprise outcomes, most notably a victory for Marine Le Pen's National Front in France. But while we place a higher probability on a Le Pen victory than before the Brexit and Trump results, and note that some erstwhile FN voters may take courage from fellow anti-establishment voters in the UK and US, we caution that assuming that France will be 'next' is overly simplistic.

We also highlight that, with some months to go in both the French and German elections, it is still too early to assume the success of current front runner (based on prediction markets) Emmanuel M acron and the continued rise of surprise Merkel challenger Schulz. Early favourites have a habit of peaking, once the novelty with voters has worn off. And in an environment where information warfare, Wikileaks releases and increased public sensitivity to scandals is influential, game-changing developments can be neither ruled out nor predicted with any confidence.

European political risks are on the rise on numerous fronts. First and foremost, in the form of Vox Populi risk as manifested in continued support for non-mainstream political parties and referendum risk (most acutely realised in the Brexit outcome, a watershed for the EU). These grass roots political risks at the ballot box, as we have previously argued have been accelerated by the combination of increased refugee flows and terrorism risks, which have partially converged in terms of public perception. Nevertheless, voters can choose from a range of parties if they wish to vote against the political status quo: not all no n-mainstream parties are populist or nationalist. France's Macron is a centrist and his 'En Marche' party is newly minted.

Although refugee flows have slowed considerably compared with the spike in 2016, anti-immigration sentiment remains a major concern for voters, and will undoubtedly figure prominently in campaign rhetoric, often coming out on top of the list of voter concerns. Indeed, the unpopularity of Merkel's "refugees welcome" policy could prove to be her Achilles heel despite the fact that her personal approval ratings over the course of three terms in office remain enviable.

We have previously argued that the rise in anti-immigration sentiment has increasingly converged with public concerns about terrorism, making anti- immigration sentiment partly a proxy for anti-globalisation sentiment, reflecting a wider array of 'soft drivers'. These include declining trust in elites, anxiety about cultural identity and loss of status, and concerns about the pace of change – much of which is due to technological progress. Such factors are not unique to Europe – they were also in evidence in the US. But they seem to manifest most strongly there, in contrast to other AE countries (such as Canada, Japan and Australia).

These internal EU political risks are compounded by Europe's exposure to potential changes in its relationship with the US under the Trump administration, especially in the areas of trade and security. In contrast to decades of a consistently pro-EU position from Washington, President Trump declared Brexit a "great thing". UK Prime Minister Theresa May has moved to strengthen the UK's "Special Relationship" with the US in the hopes of securing a bi-lateral trade deal, at the possible risk of alienating the very EU member states with whom she must strike a new post-Brexit deal. Le Pen has advocated taking France out of NATO as well as the EU, while many in Europe no longer feel confident about the post-War US security guarantee. This uncertainty could very well amplify the political risks – or allow some actors to exploit them.

Finally, whilst we argue that investors should be prepared for a range of political outcomes and not assume the base case will prevail, we also note that a benign political scenario is quite plausible in 2017's wave of EU elections. Given the number of mainstream candidates in France and the importance of the two-round system in providing an outlet for voter disdain, a non-Le Pen outcome remains most likely, in our view. While Dutch elections could see the anti-immigrant, Eurosceptic Freedom Party become the largest in Parliament, its influence will likely be constrained by the fact that other parliamentary parties have indicated that they will close ranks and refuse to work with it. In Germany, despite a marked rise in support for the Alternative for Deutschland, we think the most likely regime change, if any, is a shift from one of the two mainstream parties to the other, possibly in coalition.

This plausible benign outcome might not be necessarily positive but it would avoid imminent challenges to the EU itself; in our view, Vox Populi risk is at least partially decoupled from economic indicators, and more closely linked to economic and cultural anxiety, profoundly different considerations. The best hope for a stronger Europe is leaders with the ability to drive reforms. The Catch-22 is that the medicine needed is unlikely to be palatable to an increasingly restive electorate.
That's a nice summary very much along the lines of my own view. Turning to polls, here's Deutsche:
Second-round gap between Le Pen and mainstream candidates

In the two graphs below (Figures 1 and 2), we report the evolution of support for mainstream candidates Fillon's and Macron's leads over Le Pen in the second round of the Presidential elections polls. In recent weeks, Le Pen appeared to quickly narrow the gap, which led to large market volatility. In the last few days, the polling gap between Fillon and Le Pen appears to have stabilized. Regarding Macron, the independent candidate has recovered some of the ground lost to Le Pen in the polls.

Brexit and Trump polling errors applied to French polls

In the case of Trump and particularly Brexit, polls underestimated the risks of a surprise. Our fixed income strategist two weeks ago compared the gap between mainstream candidates and Le Pen in the polls for the second round with the US and Brexit margins of error. In the US, polls underestimated Trump support in the popular vote over Clinton by 1.9pp. In the case of Brexit, in the week before the referendum, polls' average margin of error versus the final result was 6.2pp. The following graphs trace the history of polls in the six months prior to the vote for Brexit, and from the day Trump and Clinton were the official nominees in the US. The solid lines represent actual polling data. The dotted lines adjust for the margin of error. We apply the Brexit and Trump margins of error to the Le Pen-Fillon gap and the Le Pen-Macron gap in the French second-round polls. For example in the latest poll, Fillon would get about 57% of the votes in the second round and Le Pen 43%. This means that the gap between them is about 13 percentage points. Adjusting for the Brexit margin of error, as in Figure 3 below, suggests that the actual gap could be 7 percentage points. Adjusting for the Trump margin of error in Figure 4 below suggests the actual gap could be 12 percentage points. Le Pen's momentum up to the beginning of last week is apparent but has since retreated a little. Even if French polls are off to the same extent as Brexit polls were, they still suggest that her victory is unlikely. That said, in the last few weeks, the risks of a Le Pen victory appear to have increased.

Solidifying apparent support in the first round is key

The first-round polls have consistently shown Le Pen coming in ahead, with Macron and Fillon trying to qualify for the second round (Figure 5). One of the key determinants to understand the campaign dynamics is voters' certainty in their choice:

 Le Pen has solid, constant support among her likely voters. Figure 6 below shows that more than 75% of interviewees who declare that they will vote for her in the first round are certain of their choice.

 Fillon has also managed to maintain strong support among potential voters amid allegations surrounding his family members' employment. About two-thirds of interviewees who declare that they will vote for him in the first round of the election are certain of their choice. This was necessary for Fillon to ensure that he kept the backing of his party in the campaign.

 Macron's weakness has been the lack of certain voters supporting him. Figure 6 shows that fewer than 50% of interviewees declaring that they will vote for him in the first round are certain of their choice. Since Bayrou's announcement to support him, Macron appears to be slowly solidifying his support, but he will need to improve this to maintain his campaign momentum.

 Hamon has been suffering from the same voter indeterminacy as Macron, and the trend in the last few weeks is not encouraging for his campaign.

 Mélenchon has had relatively stable commitment from his prospective voters.

Importance of participation and vote transfers for the second round

We have previously shown charts on how votes could transfer between the first round and the second round of the Presidential elections. Here we adjust them to represent the share of the electorate of each candidate that would likely switch to Le Pen, abstain or choose Fillon/Macron. For example, in a scenario where Fillon faces Le Pen in the second round (Figure 7 below). Polls suggest that Mélenchon would get 12% of the votes in the first round. Of these 12 percentage points, 3pp would reportedly vote Fillon, 1pp would vote Le Pen and 7pp would abstain. In the case of Macron (Figure 8), 5pp of voters coming from Mélenchon would reportedly support Macron, while 1.5pp would switch to Le Pen and 5pp would abstain.

We then show how these vote transfers among first-round voters could add up in the second round (Figure 9 and 10). Polls suggest that Le Pen's share of the first-round electorate would be slightly higher under Macron than under Fillon. This is explained by the fifth of Fillon supporters who would reportedly switch to Le Pen. But fewer voters appear likely to abstain under a Macron-Le Pen scenario, increasing Macron's overall support. The key for Le Pen in the second round would be to gather more support from retired voters. The difficulty is that Le Pen's support in that age distribution mirrors that of EU support, as we have previously shown.

The possibility that polls underestimate the mobilization of the French electorate against the National Front should not be ignored. Current polls suggest large abstention in the second round, especially in a scenario where Fillon faces Le Pen. Large participation would likely hurt Le Pen's chances, especially if voters who did not vote in the first round turned up at the second. In the 2015 regional elections (Figure 11), polls three weeks before the second round of the election suggested that the National Front was likely to win two regions (the North and South-east). Marine Le Pen was running in the North, and her popular niece Marion-Maréchal Le Pen was running in the South-east. They were ultimately defeated by a wide margin against centre-right candidates.
Still pretty tough sledding for Le Pen then. And even if she wins, then there's the parliamentary elections in June, back to Citi:
Le Pen's priority is to regain monetary sovereignty, which would likely require the re- introduction of a national currency. But this is difficult to sell to French voters as most (68%) support belonging to the euro area, according to the Eurobarometer survey carried out in November (see Figure 4). We note 75% of voters are 35 or older, with a strong habit of saving and higher-than-EU-average level of household wealth as a percentage of disposable income, hence we suspect that few voters would welcome the prospect of haircutting themselves by a significant amount to introduce a new Franc. The prospect of a return to previous habits of regular currency devaluations in the decade that preceded the establishment of the single currency is unlikely to appeal to pensioners, who represent a sizeable proportion of the electorate, and whose participation rate in elections tends to be elevated. The chances of the FN winning an outright majority in the legislative elections (11 & 18 June) are even smaller than those of Le Pen becoming President, in our view.

Despite the FN becoming a significant political force in terms of its share of the vote, FN success in legislative elections has always been very limited. The high water mark came early in 1986 when a dose of proportionality was introduced by President Mitterrand to reduce the size of the expected conservative majority: with around 10% of the vote, 35 FN MPs entered the house. This purple patch proved short-lived, as the number of FN MPs shrank to 1 in 1988. In subsequent elections, double-digit support levels only resulted in a couple of seats at best.

Based on the results of the Regional elections of 2015 in each constituency put the number of potential FN MPs at 58-64. It is conceivable therefore that, after a surprise win for Le Pen on May 7, more voters would feel less compelled to enforce the Republican Front and there might be as many as 80-100 FN MPs, but still less than 20% of the house. This would not, therefore, be enough for Le Pen to have a majority in the lower house and therefore a government, unless other parties were to decide to join them as part of a coalition. Le Pen might nominate a FN Prime Minister and cabinet, only to see them rejected in the lower house. If Le Pen were to cast the net further to include some Conservatives, we doubt that a majority coalition could be formed if the ultimate policy objective remains to leave the EU and the euro. Although it would be Le Pen's prerogative, as President, to dissolve the lower house (this can be done theoretically once a year), we suspect that, unless the electoral law is changed (requiring the approval of the house) to a more proportional system, a subsequent election would still return a largely similar result. Without a majority in the lower house Le Pen would become the fourth President to serve under a 'cohabitation' agreement, made possible because of the duality of the executive: a prime minister must be acceptable both to the President and to the lower house. In such a system, the President focuses on sovereign matters (mainly non-EU foreign and defence policy), while the PM runs the country.
Even so, a Le Pen win will rock markets, sink the euro and put a rocket under gold which is why we have it in our portfolio for insurance.
Predicting these de-globalisation elections is hard enough, let alone for the notoriously contrarian "cheese-eating surrender monkeys".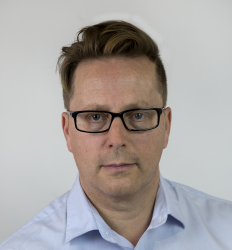 Latest posts by Houses and Holes
(see all)