The AFR is today hosting a business summit, where panelists have been asked to explain what is behind the rise of so-called "populism" and whether it could come to Australia. Below is a sample of the answers:
Here's veteran Liberal party operative, Brian Loughnane:
"Immigration and political correctness have alienated people," he says. "I think the core of this has been the static and then declining real growth in wages for the better part of 20 years.

"People are dissatisfied with their personal situation in a globalised world. They feel they aren't getting ahead and no one is listening… In my view, we are at the beginning."
Here's ANZ director and former senior public servant, Jane Halton:
"People don't feel that they are doing ok," she says. "Actually understanding that that is a real concern from a policy perspective; if your income has been going backwards for quite a long period there is quite a disconnect"…
And here's ACOSS CEO, Casandra Goldie:
"Business needs to be seen to lead in the reform debates that are seen to be against its self interest, such as negative gearing and capital gains tax debate"…

"If we have a growing consensus that inequality is a core risk economically then socially, then I am keen for us to roll up our sleeves, with business, to genuinely tackle that."
For mine, the best single explanation of why voters are feeling alienated, and explain the underlying factors behind Brexit, Trumpism, and Hansonism, is summarised by the below charts showing the shocking decline of national income going to workers, which has bred growing inequality: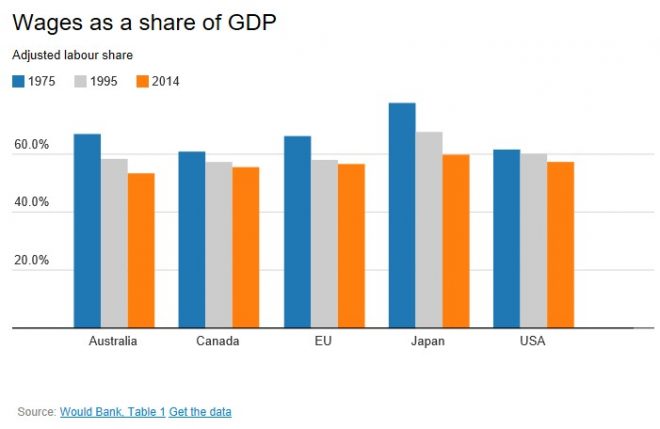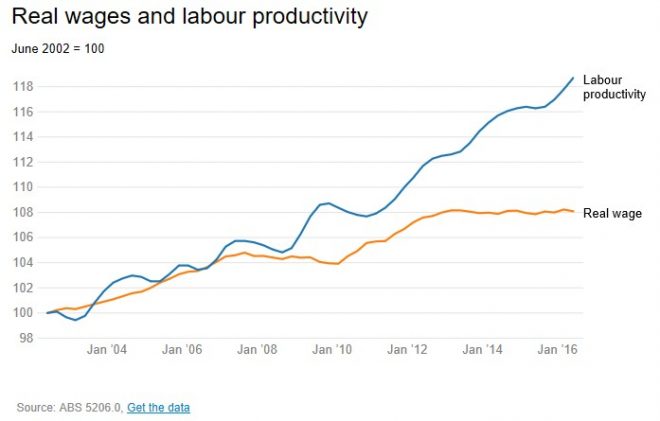 In 1975, two thirds of Australia's GDP was in the form of wages, whereas in 2014 it was just 53%. Accordingly, real wages have flatten despite significant improvements in labour productivity.
In short, the growing voter disquiet both here and internationally is about the hollowing-out of the working/middle classes who have been largely left behind by the globalist agenda.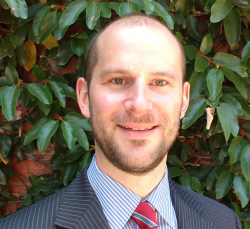 Latest posts by Unconventional Economist
(see all)