Statistics New Zealand has released its permanent & long-term migration figures for February 2017, which revealed that annual net permanent and long-term migration into New Zealand hit another all-time high 71,333 people: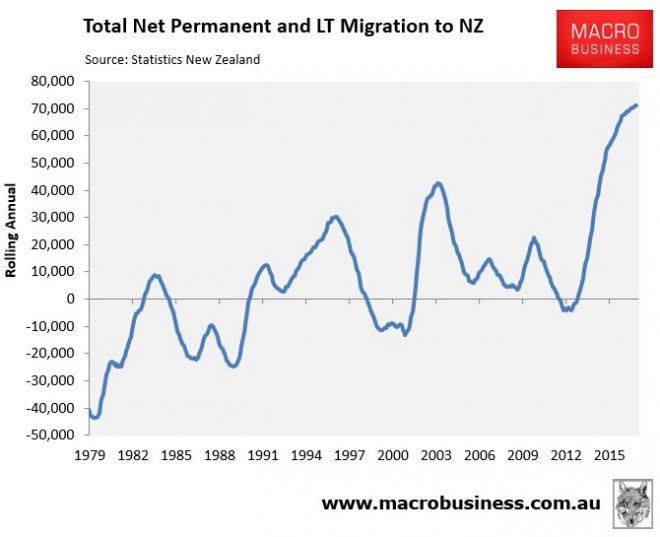 According to Statistics New Zealand, "about a third of all migrant arrivals for the year were people coming to New Zealand on work visas":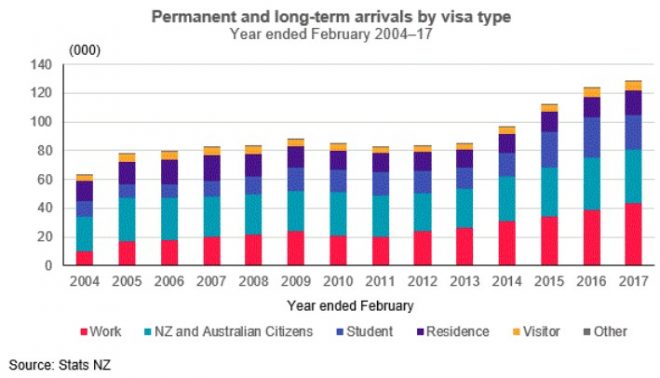 China and Hong Kong remain the biggest source of new migrants, with a net gain of 11,045 in the 12 months to February, followed by India 8267, the UK 6192, South Africa 4679 and the Philippines 4526.
According to Interest.co.nz:
[The results] will bring little relief to Auckland where burgeoning migration-driven population growth is creating an increasing shortage of affordable housing and putting growing pressure on infrastructure such as transport and social services.
Hence, Auckland's housing market remains under siege, causing further political pressure for the pro-mass immigration National Government.
In the year to February 2017, there was a net inward migration of people from Australia of 1,034 people, still similar to the early-1980s and 1990s recessions but clearly retracing from recent highs: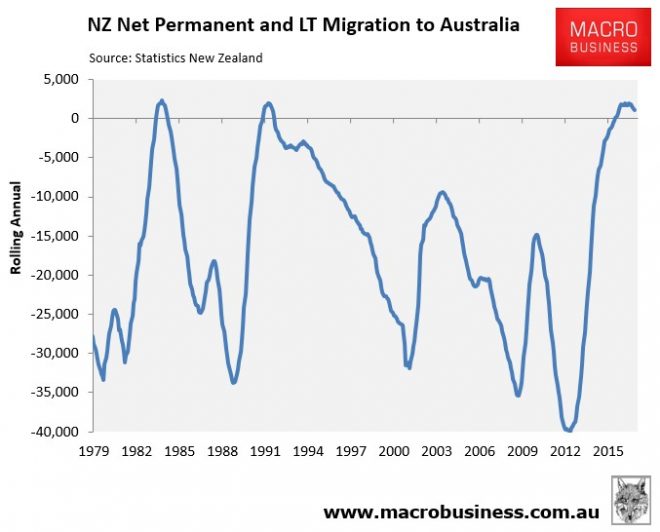 As pointed out each month, New Zealanders should be particularly sensitive to employment prospects in Australia, and swings in migration levels between the two nations should be indicative of the underlying strength of the Australian labour market compared with the New Zealand market.
That is, when job prospects are relatively strong in Australia, we should logically expect migration into Australia from New Zealand to increase substantially. By contrast, when Australian employment conditions weaken, we should logically expect New Zealand migration to slow.
The below chart plots annual Kiwi net migration against the trend Australian unemployment rate: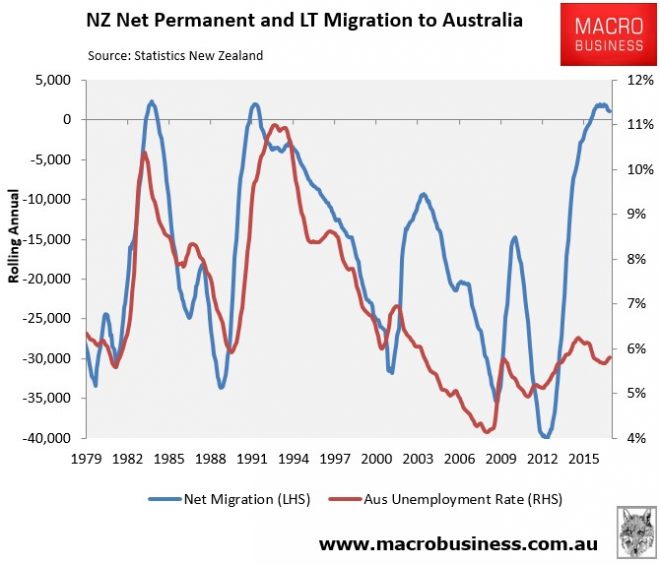 As you can see, the correlation has been fairly strong historically, but less so recently.
This may be because the latest quarterly labour force data for New Zealand revealed that the unemployment rate in New Zealand was 5.2% in December (seasonally adjusted), still well below Australia's 5.9% as at February (seasonally adjusted):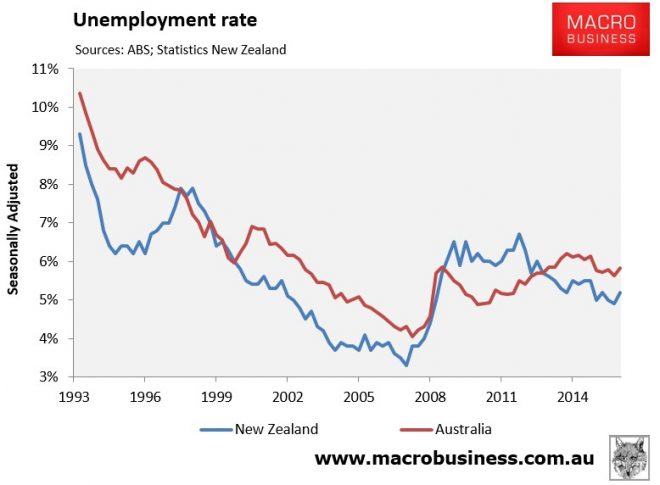 Further, all of Australia's jobs growth has been part-time and in low paying services industries, and there is huge underemployment. This may also explain the ongoing exodus to New Zealand.