Via News:
A SENIOR defence expert has warned it's "too late" to stop China from taking ownership of the South China Sea.

Former head of the Australian Defence Force (ADF) Sir Angus Houston said China's controversial ramp-up of its military presence is almost complete.

Sir Angus, who was chief of the ADF from 2005 to 2011, said he had seen images of the militarised islands suggesting China's presence was permanent.

"I have seen the imagery (and) what you see is infrastructure going in, and it is not going to be too much longer before it is fully developed," Sir Angus told the National Security College conference in Canberra on the weekend.

"All of this development will enable China to dominate the South China Sea and extend its permanent military presence further south in proximity to Indonesia, Malaysia and Singapore."

Sir Angus Houston has warned it's 'too late' to stop China from taking ownership of the South China Sea.Source:News Corp Australia

While strengthening its presence in the South China Sea is a long-term goal for Beijing, Chinese President Xi Jinping has previously pledged not to "militarise" the disputed region.

But US military officials have told a different story, claiming Beijing has "hundreds" of surface-to-air missiles that will be moved to the disputed islands over coming months.

"In my view it is too late to stop the China program in the South China Sea," said Sir Angus. "What is important now is to ensure freedom of navigation and the right of innocent passage.

"We also need to find ways to resolve territorial disputes in accordance with international law and discourage nations from acting unilaterally in a way that threatens the peace and stability in our region. From here a prudent approach is necessary."

He urged the US to seek greater engagement with China through strategic partnerships.

"The US needs to engage with and make space for China," he said. "In my view we need more co-operation and less competition."
Sounds about right. General "Mad Dog" Mattis is soothing, via Reuters:
U.S. Defense Secretary Jim Mattis on Saturday played down any need for major U.S. military moves in the South China Sea to contend with China's assertive behavior, even as he sharply criticized Beijing for "shredding the trust of nations in the region."

"At this time, we do not see any need for dramatic military moves at all," Mattis told a news conference in Tokyo, stressing that the focus should be on diplomacy.

In his Senate confirmation hearing, Secretary of State Rex Tillerson said China should not be allowed access to islands it has built in the contested South China Sea. The White House also vowed to defend "international territories" in the strategic waterway.

…"What we have to do is exhaust all efforts, diplomatic efforts, to try to resolve this properly, maintaining open lines of communication," Mattis said, in his most complete remarks on the issue to date.

"And certainly our military stance should be one that reinforces our diplomats in this regard. But there is no need right now at this time for military maneuvers or something like that, that would solve something that's best solved by the diplomats."

…"China has shredded the trust of nations in the region, apparently trying to have a veto authority over the diplomatic and security and economic conditions of neighboring states," he said.
There is better news as well from the Secretary of State, via Sinocism:
Secretary of State Tillerson, in a letter (PDF) to Senator Ben Cardin reaffirmed the One China policy:

"The United States should continue to uphold the One China policy and support a peaceful and mutually agreeable cross-Strait outcome. "

Secretary Tillerson also appeared to walk back his earlier comments interpreted by some as advocating for using a blockade or force to prevent the PRC from accessing the facilities it has built on reclaimed land in the South China Sea:

"To expand on the discussion of U.S. policy options in the South China Sea, the United States seeks peaceful resolution of disputes and does not take a position on overlapping sovereignty claims, but the United States also does not recognize China's excessive claims to the waters and airspace of the South China Sea. China cannot be allowed to use its artificial islands to coerce its neighbors or limit freedom of navigation or overflight in the South China Sea. The United States will uphold freedom of navigation and overflight by continuing to fly, sail, and operate wherever international law allows. If a contingency occurs, the United States and its allies and partners must be capable of limiting China's access to and use of its artificial islands to pose a threat to the United States or its allies and partners."

The Washington Post reported over the weekend that National Economic Council chairman Gary Cohn may have a moderating influence on the policy prescriptions of National Trade Council director Peter Navarro:

"Gary Cohn, a Democrat and former president of Goldman Sachs who is chairman of Trump's National Economic Council, has helped bring a more progressive Wall Street sensibility to the administration. He worked to prevent CNBC commentator Larry Kudlow, a longtime Trump economic adviser, from joining the administration and has tried to sideline Peter Navarro, a vocal China critic and hard-liner on trade inside the White House, according to someone with knowledge of his moves."

I believe the PRC could make significant concessions, aka a "deal", on trade if pushed hard enough. They will not when it comes to sovereignty and leading with those most sensitive issues at the start of this administration would be a mistake, especially when so much of the Asian region has little faith in Trump.
So did we take the opportunity with the new President to reinforce our case for strong diplomatic action to address the only Great Power hot spot that could cleave the nation in twain? Peter Hartcher has the scoop:
Donald Trump's intention in his phone call with Malcolm Turnbull last week was to terminate the refugee resettlement deal with Australia.

…And that's exactly what he told the Australian Prime Minister, according to a US official who was briefed on the call.

The official told Fairfax Media that the American President told Mr Turnbull that he "hated" the refugee deal and was "not going to do it".

The Australian Prime Minister responded forcefully that the two countries had a deal, and persuaded Mr Trump to change his mind, according to the official.

This disclosure puts a new complexion on the much-discussed call, which ended with Mr Trump describing it as "the worst call by far" of a series with national leaders, according to the Washington Post's account in details denied by neither government.

The experience, it seems, may have been so unpleasant for him because he didn't get his way. He cut short the scheduled one-hour call after 25 minutes.
Do-nothing Malcolm's worst phone call, indeed. But for Donald or us?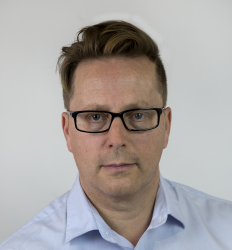 Latest posts by David Llewellyn-Smith
(see all)