Last week, Statistics New Zealand released demographic data revealing that Auckland's population had grown by around 200,000 (over 13%) in just four years, with the region's population also projected to grow by between 37% (low growth scenario) and 75% (high growth scenario) between 2013 and 2043: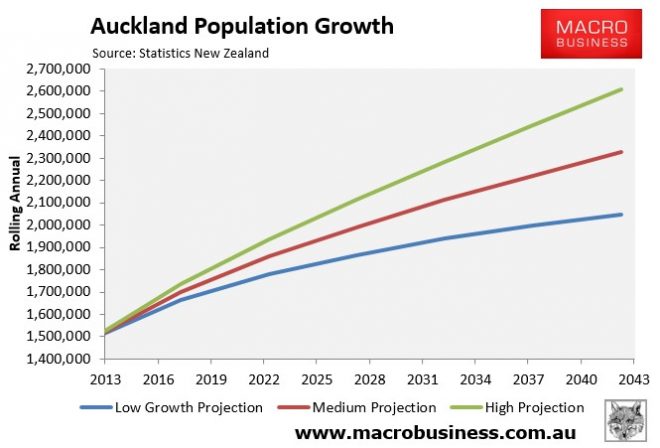 In addition to driving-up house prices to all-time highs, forcing many young Kiwis out of home ownership, this mass immigration is now also helping to push-up rents. From Interest.co.nz:
Nationally, the median rent from bonds received in January this year was $390 a week, up $20 (5.4%) compared to January last year.

In Auckland Central, which includes all of the suburbs within the old boundaries of the former Auckland City Council, the median rent was also up by $20 a week over the same period, rising from $475 a week in January last year to $495 a week in January this year, (+4.2%).

But in the rest of the Auckland region the median rents in January were up by between $30 and $50 a week compared to a year earlier giving increases that ranged from from 6.7% in Manukau to 11.1% in Rodney.

Those are significant amounts of money to come out of household budgets each week, particularly for those people on lower incomes and the increases are at a level where they are likely to be be putting some families under financial stress…

According to the 2013 census, 512,000 households were renting and interest.co.nz estimates that number is likely to have increased to around 550,000 now.

…the latest figures suggest the rising cost of renting could be just as big an issue as the various political parties gear up for this year's general election.
The incumbent National Government of New Zealand continues to face immense pressure over the issues of housing and immigration, which threatens a voter revolt at the upcoming general election on 23 September 2017.
Like the Coalition Government in Australia, the National Government has pinned the blame for Auckland's housing crisis on a lack of supply and rigid planning, without addressing the many demand-drivers under its control that are also making housing unaffordable.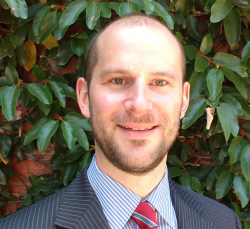 Latest posts by Unconventional Economist
(see all)