After last year forecasting an 11% fall in New Zealand house prices by 2019, economic analysis and forecasting firm, Infometrics, has forecast a 12% decline in house values by 2020 on the back of falling population growth (net migration) and rising interest rates:
"Mortgage holders in Auckland look particularly vulnerable to even modest interest rate rises that are likely to occur in the next 2-3 years," Mr Kiernan said.

"Debt-servicing costs in the city now take up a greater proportion of income than in 2007, when mortgage rates reached 8.7%.

"A future rise of 1.5-2.0 percentage points in mortgage rates would clearly stretch many borrowers in Auckland and squeeze potential buyers out of the market."

Infometrics predicts that wholesale interest rates will gradually rise further over coming months and that the Reserve Bank will start increasing the official cash rate by mid-2018.

"Net migration and population growth will be easing at the same time as interest rates start to rise, and this cocktail could be the catalyst for a housing market correction," said Mr Kiernan.

"Apart from the stresses on the market in Auckland, underlying demand conditions in some other regions do not justify current high prices, and we see scope for a 12% drop in property values by the end of 2020."
New Zealand would be lucky if it escapes with only a 12% decline in housing values.
New Zealand housing is easily the most expensive in the Anglosphere, valued at a whopping 3.9 times GDP and 9.2 times employee compensation (income):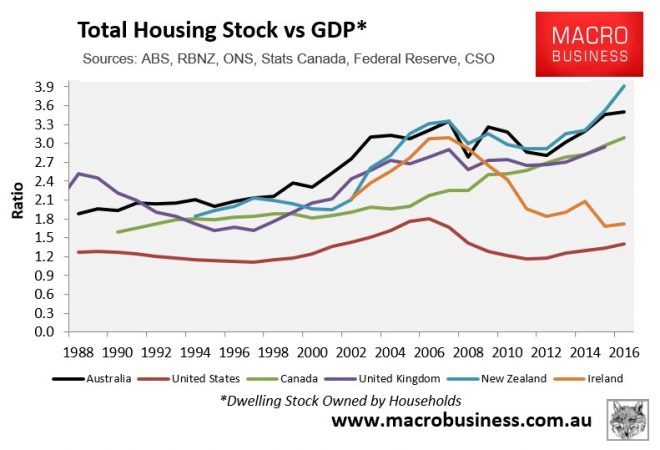 Other things equal, a 12% decline in housing prices would only take New Zealand's housing valuations back to 3.4 times GDP and 8.1 times incomes, which is comparable to bubbly Australia.
In other words, far greater price falls are required to bring New Zealand housing back to reasonable valuations.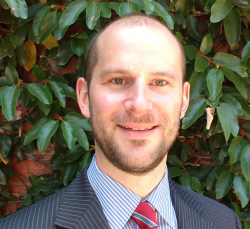 Latest posts by Unconventional Economist
(see all)