Via the AFR:
Lenders are blaming rising wholesale and regulatory costs for a new round of increases in fixed and variable products by up to 60 basis points.

Some lenders, such as AMP Bank, the banking division of the nation's largest financial conglomerate, are announcing the second round of rate or fee rises in three months.

Others, which last year announced increases in their range of fixed rate products, are announcing rises in their range of variable mortgages.

BankWest, a division of Commonwealth Bank of Australia, which last year withdrew its Complete Variable Home Loan investor special rates, has increased rates on its variable investor property home loans for more than $200,000 on loan-to-value ratios of less than 80 per cent by 20 basis points, to 4.54 per cent. The comparison rate increase, which takes account of fees and charges, is 60 basis points.

AMP Bank today increases rates on variable interest rates for new residential investment loans effective. The rate change does not apply to variable interest rates for owner occupied loans or existing investment customers. There's no change to fixed rates.
Let me make something very plain. Wholesale borrowing cost are falling: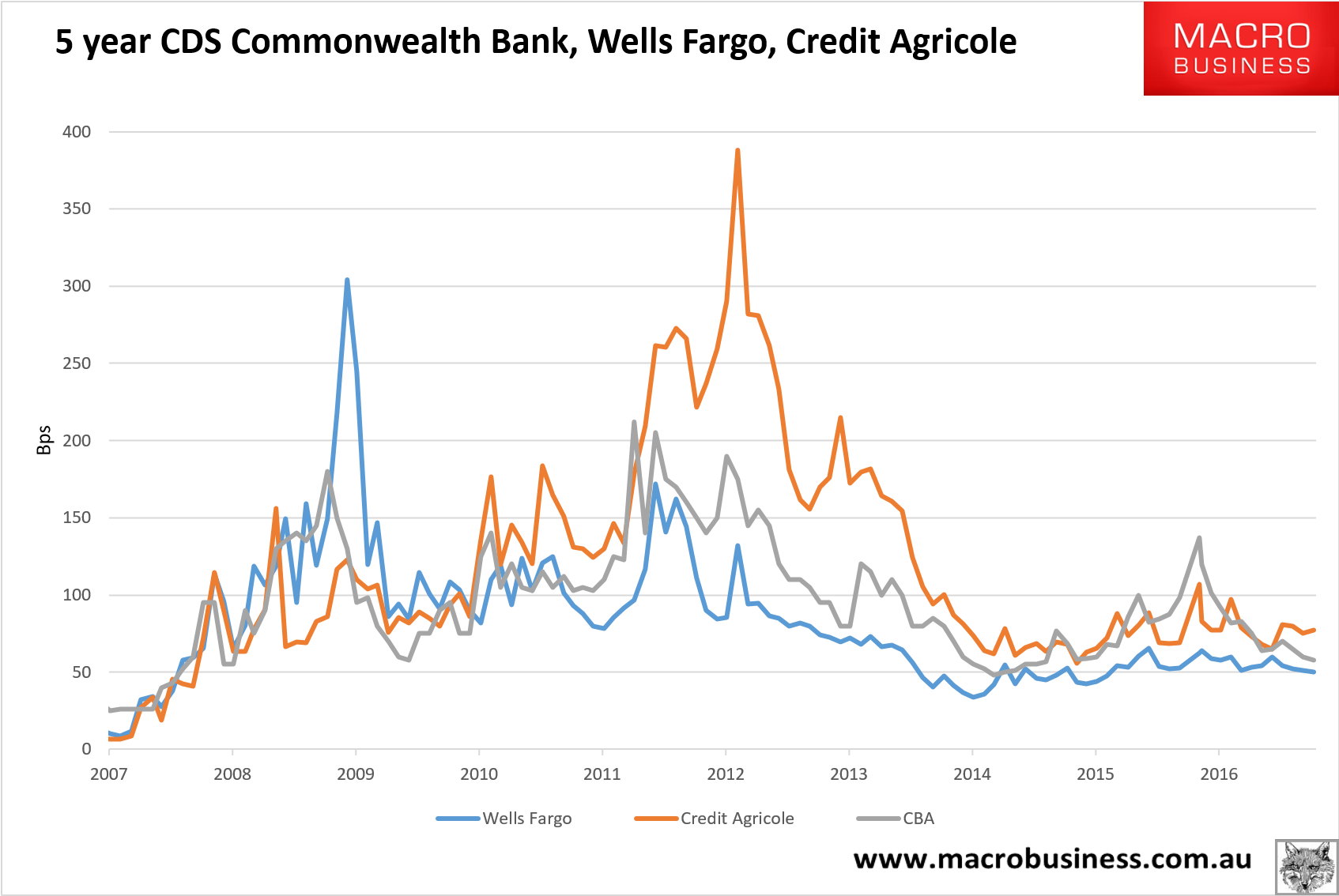 They are at their lowest since 2014: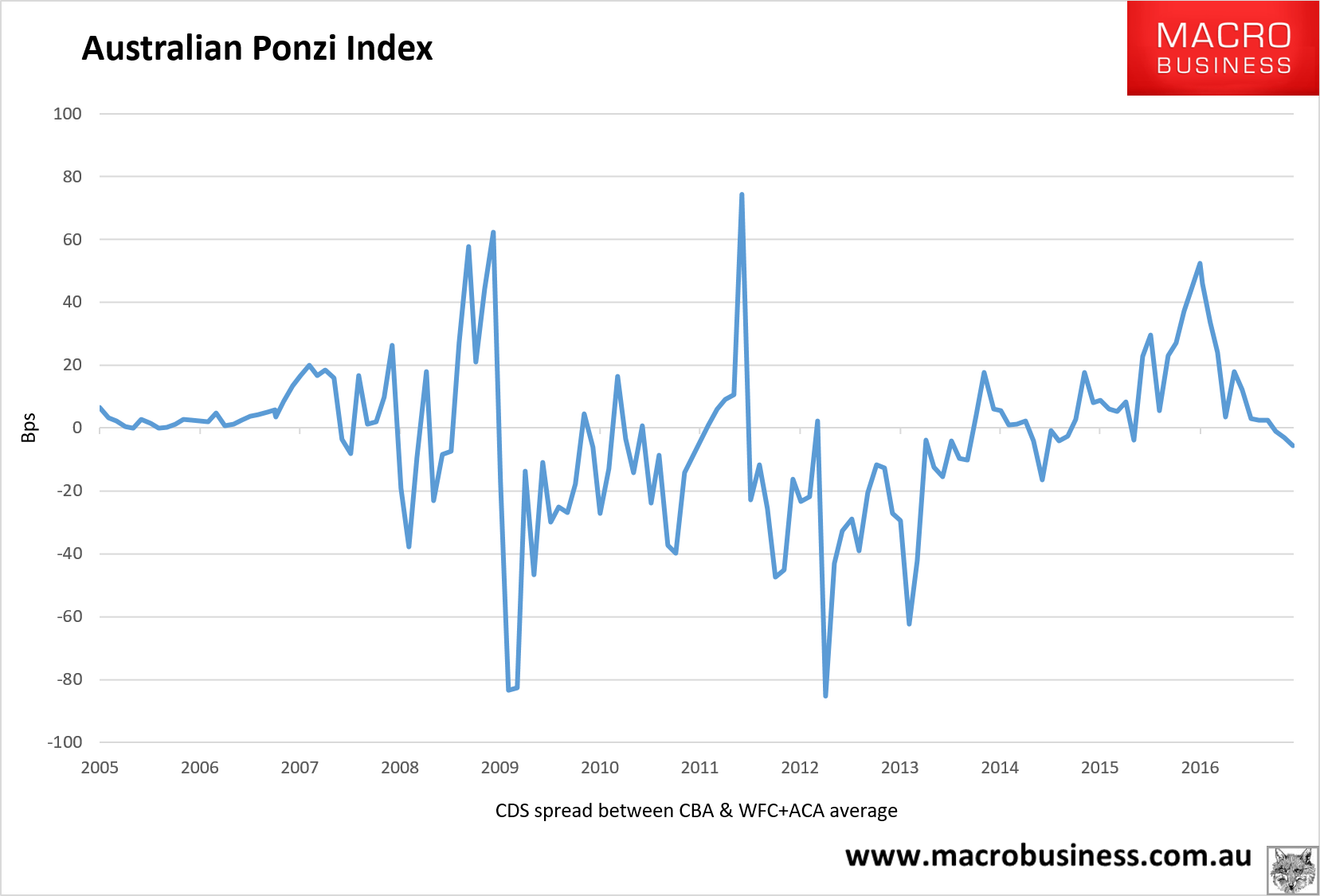 Rate hikes now are gouging.