by Chris Becker
Asian stocks sold off today to finish the week unsettled. There's still no news on Trumps new tax plan and confidence is waning in general at his administration's inability to push anything but stock markets higher.
The Shanghai Composite is down a little over 0.5% after the lunch break to be at 3212 points, retreating after its recent breakout. The Hang Seng Index is off about the same, down 0.6% to just below 24000 points finally retracing from its very overbought status: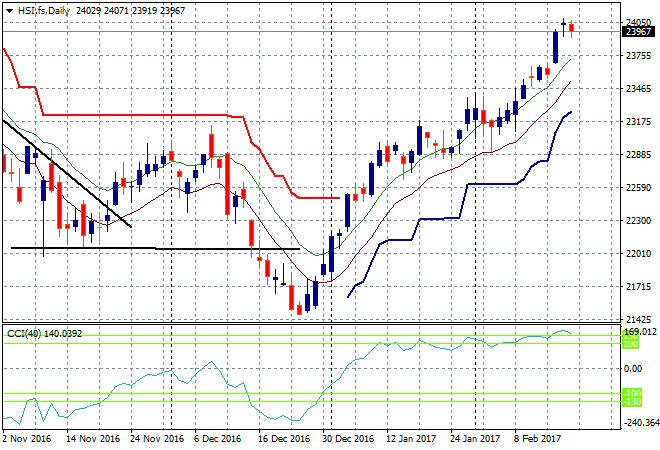 Japanese stocks are down about the same off again even as the Yen falls very slightly against USD. The Nikkei closed down 0.5% to finish just on 19234 points.  The hourly chart for USDJPY show a small consolidation here at just above the 113 handle after the falls of recent days but momentum is already waning so watch the low moving average closely: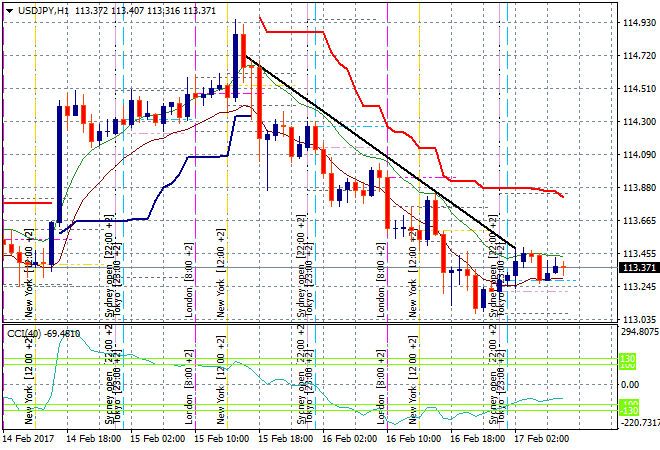 S&P futures are flat with no confidence here as everyone goes "WTF" at Trump's latest press conference. Still, BTFD remains the key investment strategy!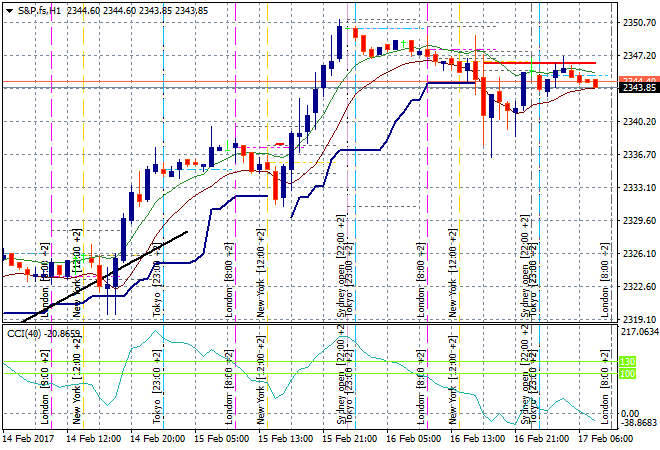 The ASX200 eked out a very small loss today, down only 0.18% and finishing the week just above the 5800 point level. It was a case of financials doing well as mining stocks – and particularly energy –  retreated and earnings continued.
The Aussie dollar climbed a little on the Sydney open but has come back below the 77 handle going into the London session. I'm watching ATR support at 76.80 to hold here before another attempt back to the previous high at 77.25: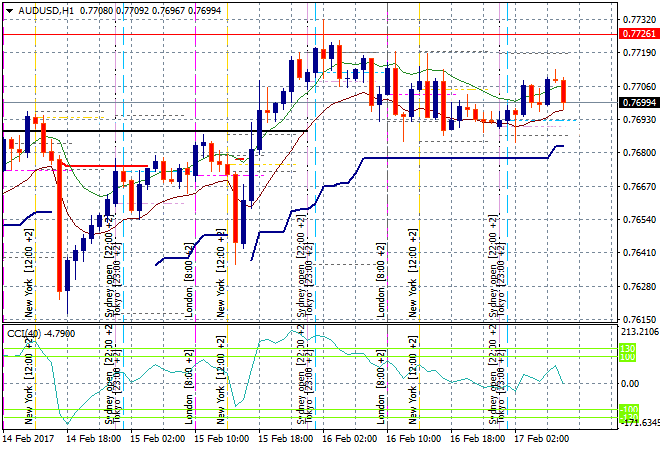 The data calendar tonight is very quiet tonight although the G20 foreign ministers meeting in Brussels might cough up something interesting.