Says Capital Economics:
If Paul Dales is right the Reserve Bank will cut the official cash rate to 1 per cent later this year.

The chief economist from Capital Economics, who's called the current interest rate cycle better than most, "suspects" the RBA will be forced to cut from the current level of 1.5 per cent, thanks to inflation and GDP growth that he says will stay lower than what most economists are now forecasting.

…According to Bloomberg, National Australia Bank, Macquarie Group and JPMorgan are also forecasting a 1 per cent cash rate in 2017.
Dales and Hickie don't think the RBA will "cut interest rates again until there are clear signs that doing so won't risk stoking the housing market even further".

…there's a chance the RBA will increase its forecasts for headline inflation thanks to a decent 10 per cent spike in the price of petrol and a healthy turnaround in inflation expectations.
In addition there's the rise in commodity prices that has caught most by surprise.

All up though Dales thinks the bank's inflation forecasts won't change but in the end they will be too high.
Seems reasonable to me though APRA will have to wake up first. Perhaps Backbone Phil can set an alarm for it.
Next year, more cuts, non-stop to 0.5% or, depending upon wider conditions, zero. That'll translate to an average terminal discounted mortgage rate somewhere around 4%: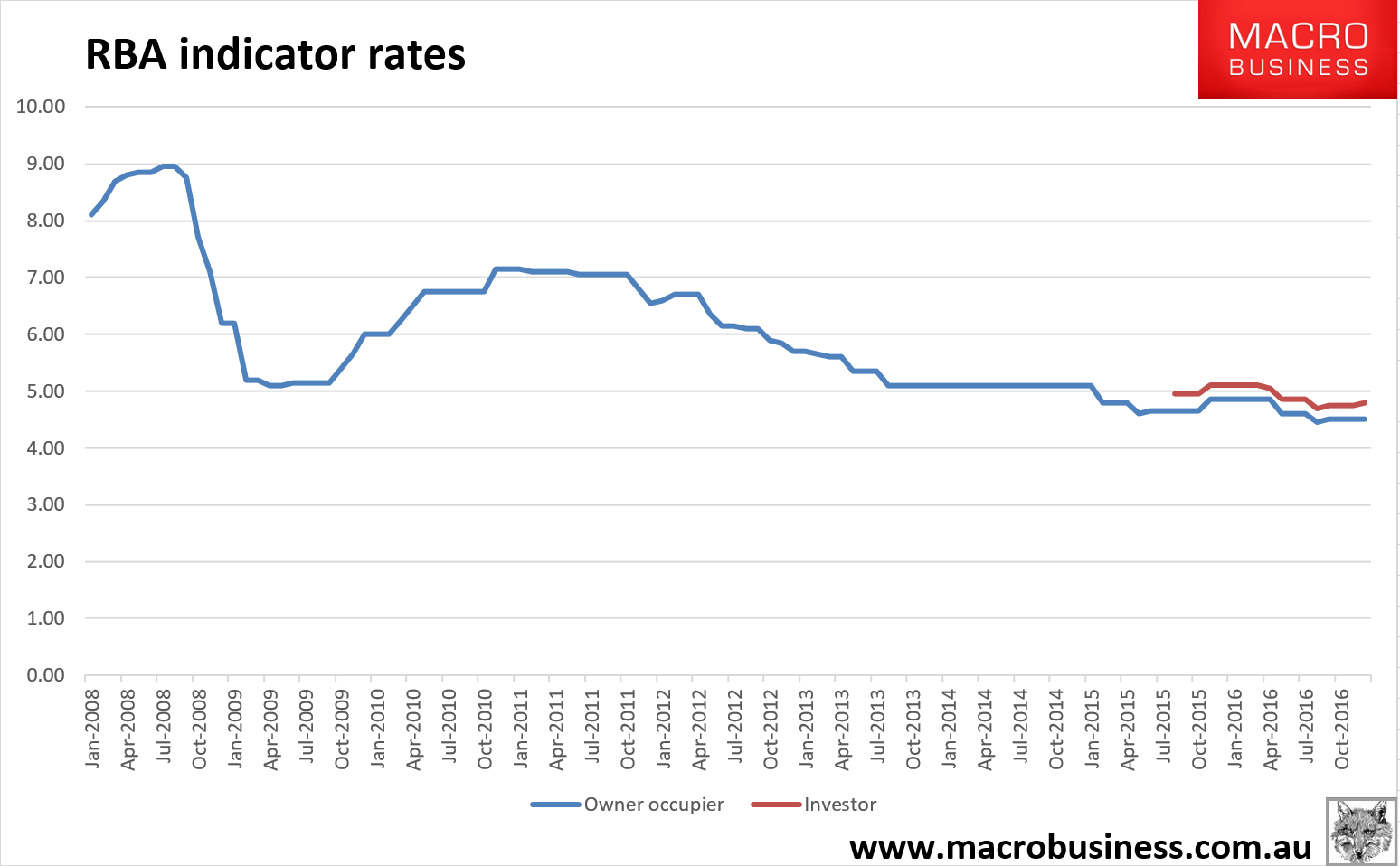 Believe it or not that is still very high versus other ZIRP nations. Such is the lot of the externally funded Banana Republic.