By Martin North, cross-posted from the Digital Finance Analytics Blog:
We have updated our analysis of assistance first time buyers are getting from their families in a desperate effort to get into the housing market at a time when the entry barriers in terms of price and affordability are as high as ever they have been. In addition, high loan-to-value loans are less available, so first time buyers need a larger deposit, and first owner grants are harder to access. Savings interest rates are also very low.
We released analysis a few months back, which caused quite a stir as it highlighted the inter-generational  issues in play. We have now updated the quarterly analysis with data to December 2016.
First, more first time buyers are getting help from parents – up to 54% in the past quarter. This help varies from a loan for a deposit, a cash present, help with transaction expenses, or ongoing assistance with mortgage repayments or other household expenses.   Parental guarantees are falling out of favour.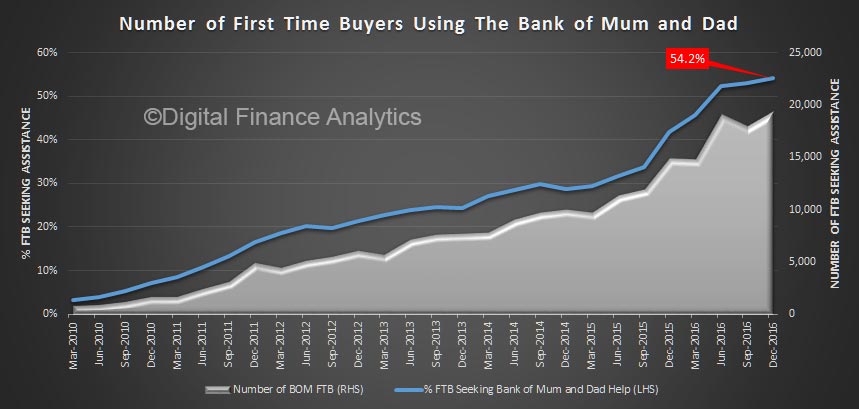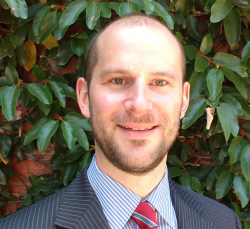 Latest posts by Unconventional Economist
(see all)