In December, I showed how Australia's ratio of household debt to GDP had hit 123% of GDP – the third highest in the world – according to data released by the Bank for International Settlements (BIS):

Martin North also compiled separate data from the BIS, which showed that Australia's household debt servicing ratio (DSR) is also the third highest in the world: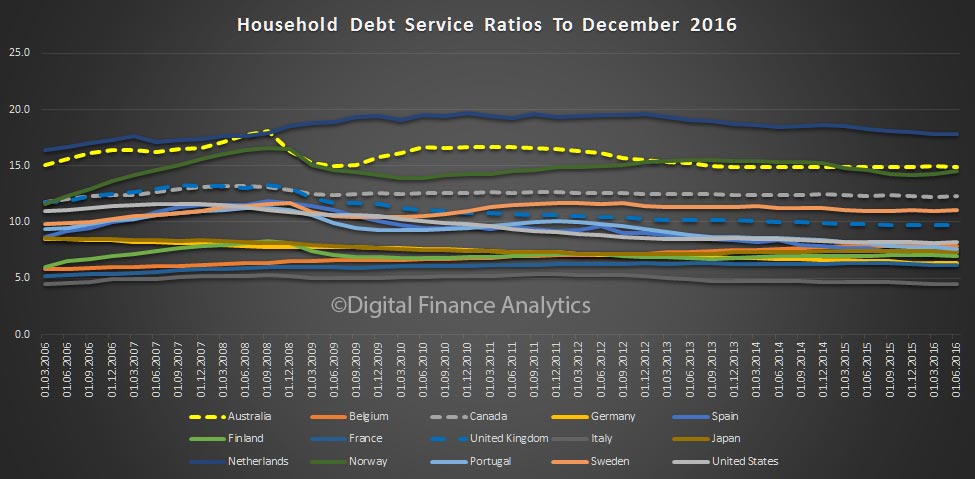 Despite record low mortgage rates, Australia's mortgage slaves are still sacrificing a far higher share of their income to pay mortgage interest (let alone principal) than when mortgage rates peaked in 1989-90: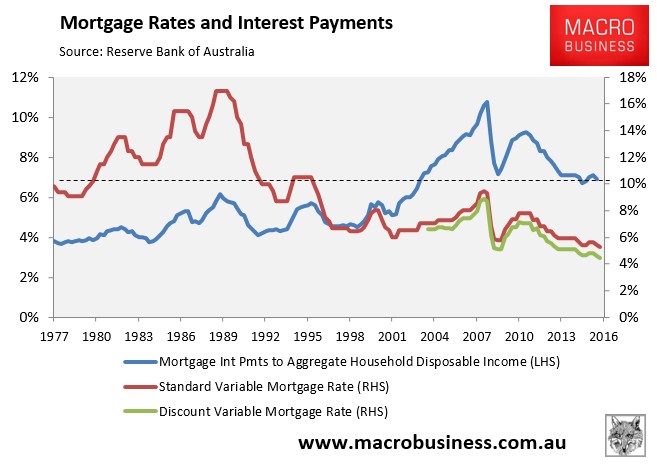 Like lead in a saddle bag, these monstrous debt loads are beginning to act as a dead weight on households and the economy, with calls to financial helplines increasing, mortgage arrears on the rise, lenders' bad debt provisions increasing, and personal insolvencies tracking near an all-time high. From The Age:
"It's steadily out of control — I don't know of too many financial counselling services where demand doesn't exceed supply," said Fiona Guthrie, chief executive officer of Financial Counselling Australia, who says the biggest increase in calls is from people suffering mortgage stress. "There are more people who have got mortgages that they can't afford to pay"…

Counsellors at the National Debt Helpline deal with such problems and are now even getting calls from property investors, said Guthrie. In the last quarter of 2016, phone calls to the service jumped 12 per cent on the previous year to an average 11,079 per month, she said. That's double the rate of increase of the same period a year earlier…

"There's so much household debt that a couple of rate hikes here would completely knock the wind out of the housing market, and a lot of people would be impacted by it," said Gareth Aird, economist at Commonwealth Bank…

Moody's Investors Service and S&P Global  have both said that 30-day arrears on Australian mortgages packaged in securities they track are at multi-year highs…

ANZ chief executive Shayne Elliott said in November he saw "emerging signs of stress" in the economy, citing both households and small businesses.
With house prices in Sydney and Melbourne entering their sixth year of expansion, the wheels are unlikely to fall off just yet. But judgement day is likely to arrive in 2018 as the economy faces the fallout of several likely headwinds, namely:
Unwinding of the epic apartment construction boom;
Closure of the car industry;
Cratering of mining investment; and
Peaking of house prices in Sydney and Melbourne, as well as nationally.
Add to these the possible loss of Australia's AAA credit rating and deepening political instability, and the economy's future does not look pretty.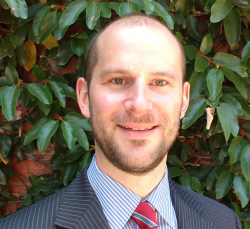 Latest posts by Unconventional Economist
(see all)