From Rory Medcalfe and Angus Houston both of whom are worth listening to:
Many Australians are troubled by Donald Trump and by the unpredictability of his presidency. But we need to remember that Australia's alliance with the United States is more important and enduring than any one administration.

…Going solo is not an option for Australia. The cost to us would be enormous. The government is committed to spending 2 per cent of GDP on defence. If we hypothetically lost the US alliance and the powerful security insurance it provides, we lose access to enormous advantages in intelligence and technology.

It is likely we would have to increase defence spending to 3-4 per cent of GDP. That would have a dramatic effect on public programs like health, education and infrastructure.

…We should embed the alliance further in regional ties, confirming we do not need to choose between America and Asia. This means creative efforts at trilateral security arrangements with the United States and countries like Japan, India and Indonesia.

It is also time for the reintroduction of the 2007 quadrilateral arrangement between the US, Japan, India and Australia, not to contain China but to strategically align like-minded regional nations.

We can also step up our diplomatic effort to strengthen inclusive regional security institutions: the East Asia Summit, ASEAN Regional Forum and the ASEAN Defence Ministers Meetings-Plus. We need to persuade America to invest further in these organisations, alongside its strategic presence in the world's most dynamic region.
As a defense analyst once remarked, "if the US invaded Mars, Australian would guard the supply dump on the moon". The Left has always chafed at this imperial subservience but we are extremely well compensated for it and the alternative system of Chinese economic (and political) imperialism looms as far less favourable on just about every front.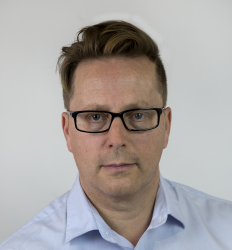 Latest posts by Houses and Holes
(see all)