From The Australian:
The nation's energy market operator is under pressure to fix its ­operations after revealing the key failures that triggered blackouts for 90,000 customers last week, during a heatwave that has escalated a political dispute over ­energy security.

A report into the February 8 outages raises more questions about the rules ­applied to managing the nation's electricity grid, including the challenge of making reliable forecasts for wind power generation.

The Australian Energy Market Operator yesterday admitted outages across South Australia could have been prevented by faster action to bring on a gas-fired power station, calling into question the current financial ­incentives for conventional generation.

Politicians responded to the AEMO report by laying blame on the competing power sources, but the findings also deepen concerns about the way the network is run and how it can be overhauled to prevent a repeat of the outages.
Here is the flow of events from the full report: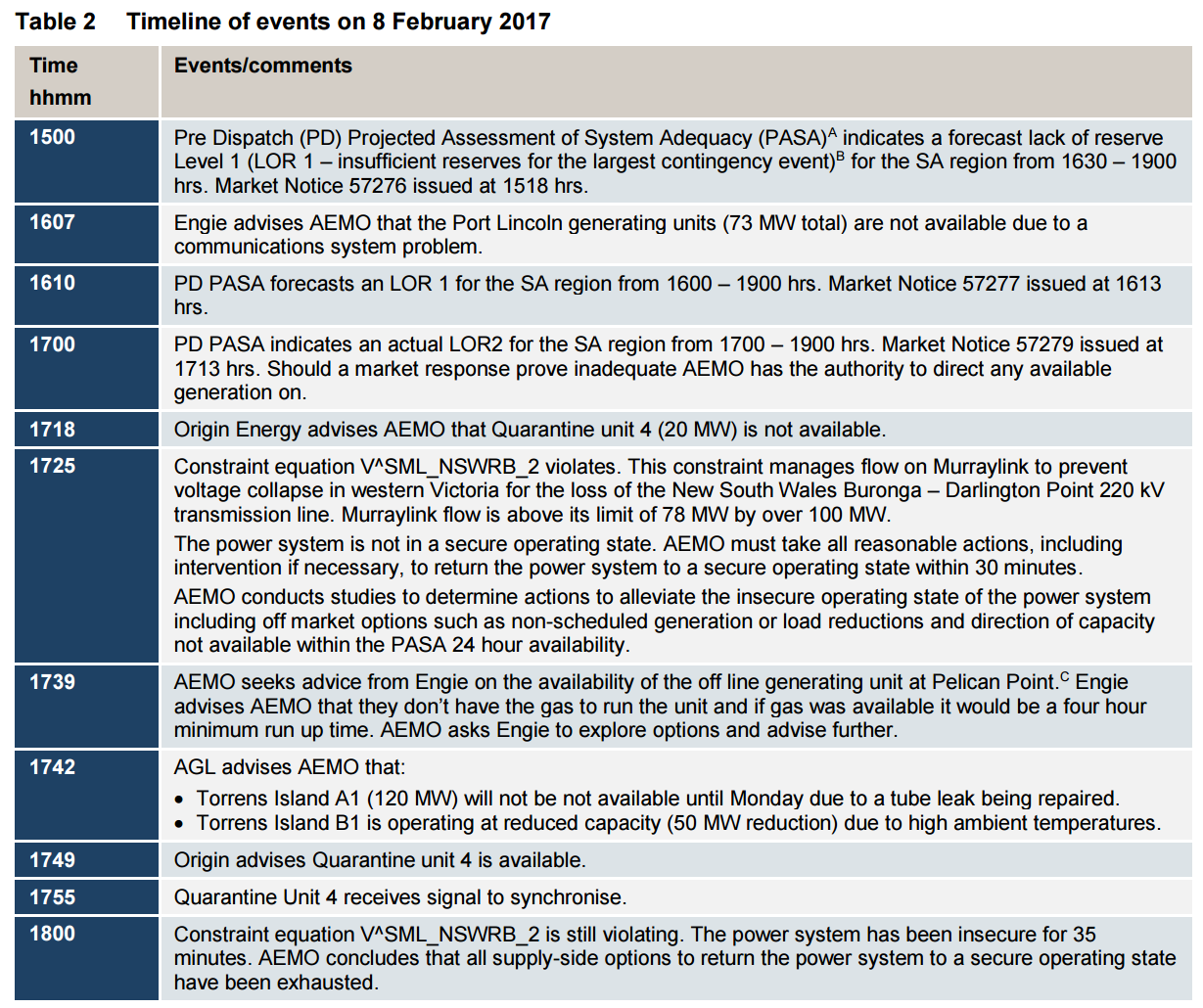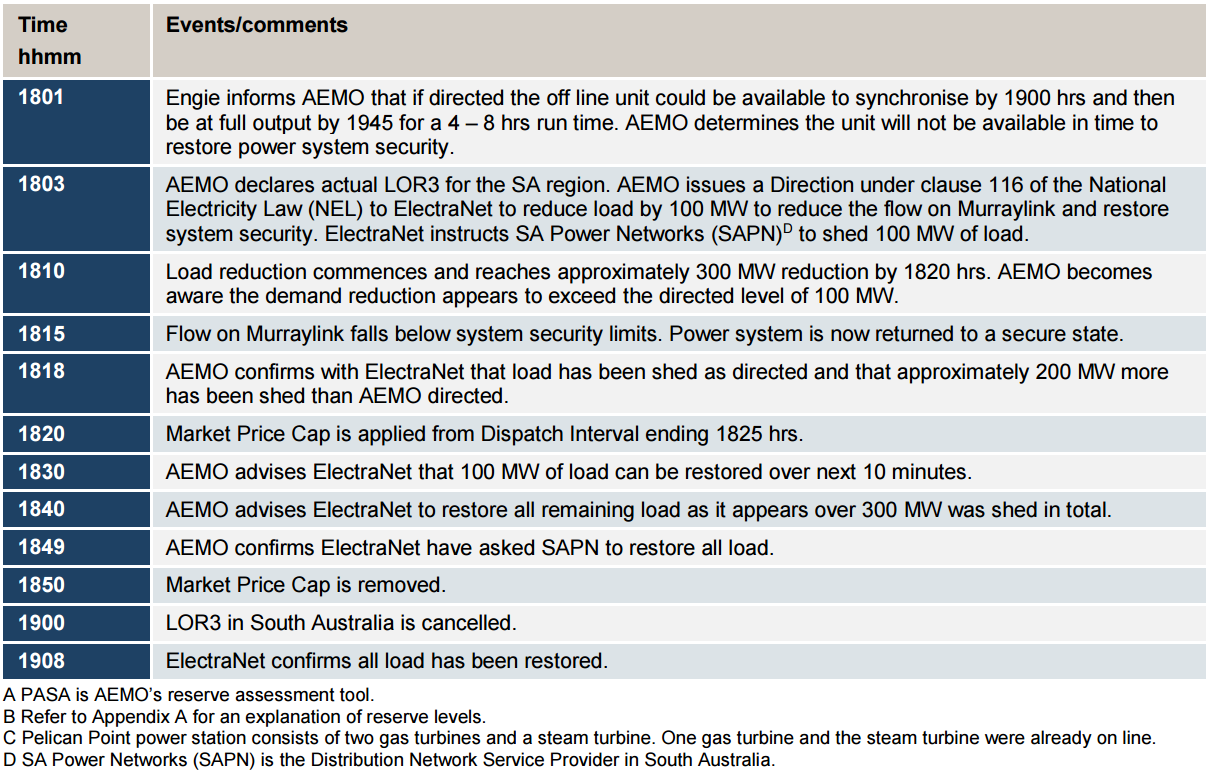 And charted: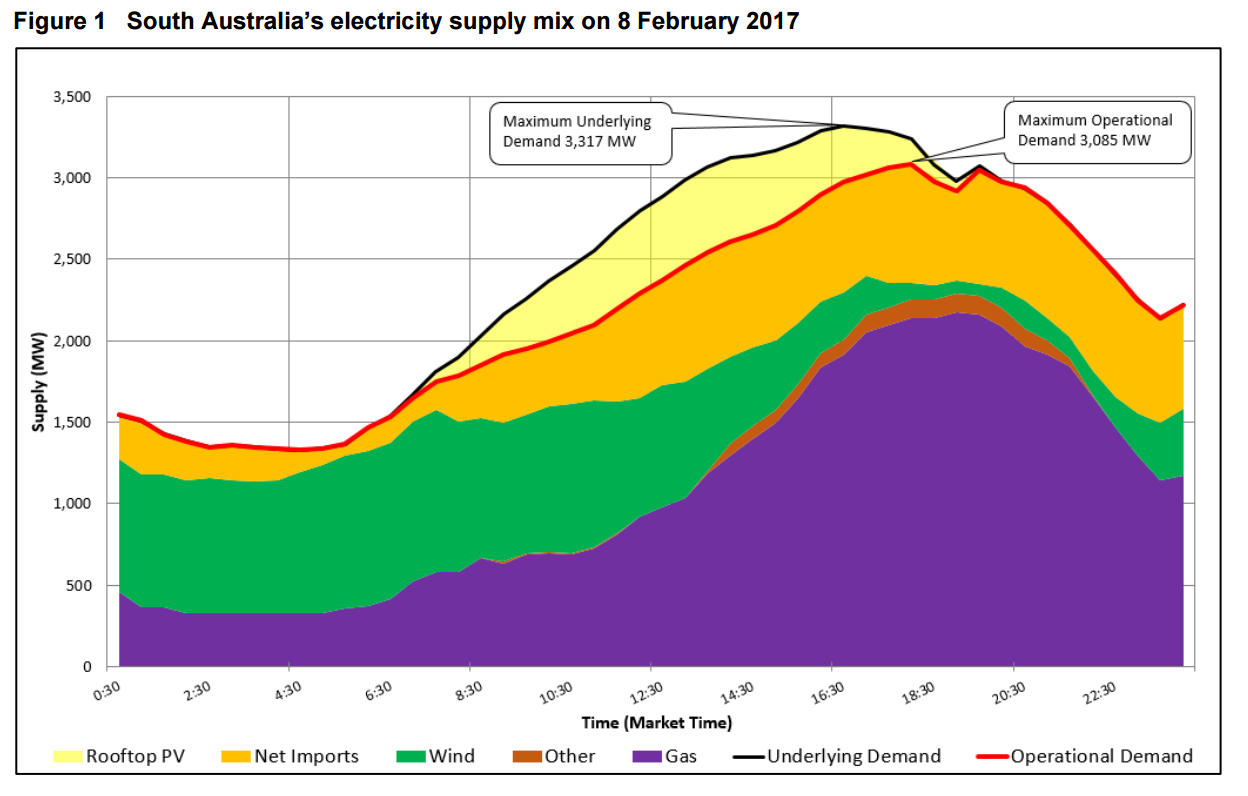 My questions are:
why did AEMO act so slowly from 1500 hours?
when it did finally get around to Pelican Point, why did Engie say it would take four hours to light its second turbine? Gas turbines are usually only used as "peaking power plants" and can be switched on and off in minutes. That's the point.
another interconnector may solve the issues short term but you're still exposed to the dodgy gas suppliers so how much storage is needed?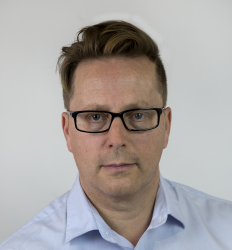 Latest posts by David Llewellyn-Smith
(see all)