Yesterday's release of the 2017 Demographia International Housing Affordability Survey has stepped-up pressure on New Zealand's National Government, and new Prime Minister Bill English, to undertake genuine housing market reforms in a bid to restore some semblance of affordability.
The latest Demographia report showed New Zealand's Median Multiple (median house price divided by gross annual median household income) jumping from 5.2 to 5.9, pushing New Zealand to second spot out of the eight countries surveyed (see next chart).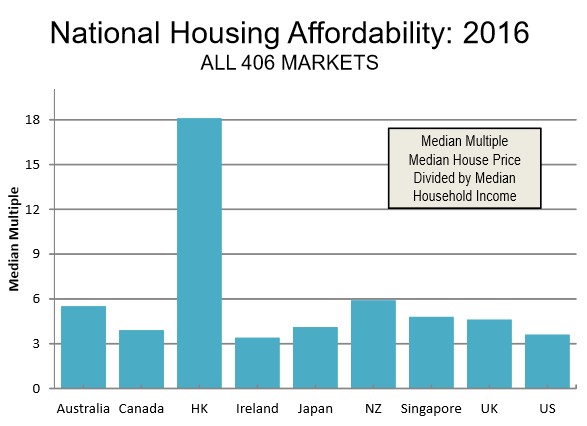 New Zealand's biggest and most expensive city, Auckland, also climbed to fourth spot on the rankings of most unaffordable housing markets, up from fifth position in 2016: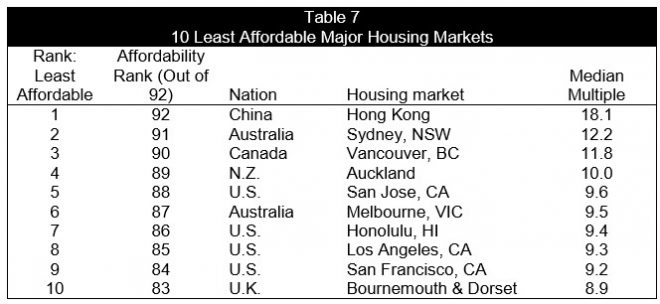 Demographia's finding that New Zealand's housing market has become increasing unaffordable was backed-up by newly released RBNZ data, which showed the value of New Zealand's housing stock hitting a new all-time high relative to the size of the nation's economy, surging to an unprecedented 391% of GDP as at September 2016, up from 351% the year prior: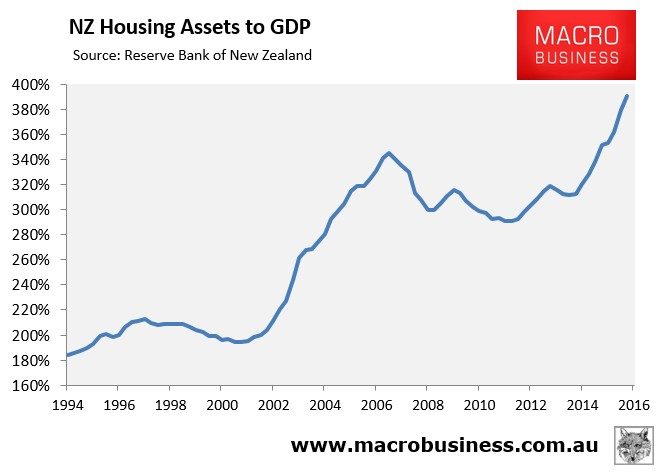 A poll in December from Roy Morgan Research suggested that new Prime Minister Bill English needs to find a solution to New Zealand's growing "housing crisis", with 27% of respondents citing housing affordability (17%) and homelessness/housing shortages (10%) as the key problem facing the nation – well ahead of the other issues.
The concerns are loudest in Auckland, where housing ranked as the key concern among 37% of residents, namely housing affordability (25%) and homelessness/housing shortages (12%).
Yesterday, the ACT Party's leader and sole MP, David Seymour, publicly attacked the National Government for its failure to address the housing crisis during his State of the Nation address in Auckland. From Newstalk ZB:
Given the average National MP owns 2.3 houses, Mr Seymour stated, it's possible they just don't care about housing affordability.

He also said their lack of ambition is not surprising, given their belief that rising prices would keep the economy buoyant, and therefore would keep them popular.

Mr Seymour said it will go down as one of the most cynical pieces of politics in New Zealand's history.

"They're now in big political trouble because they can't credibly say they're going to fix something that they've been denying was a problem for a long period of time, when the majority of even their  supporters think it is a problem."

Mr Seymour said the Government will only be able to successfully address housing affordability with ACT's help.

"We're going to actually accept that there's a problem. We're going take serious action including new legislation on urban planning, new funding for infrastructure, and new ways of consenting builds so that there will actually be a supply of housing in New Zealand."
Prime Minister Bill English has a good understanding of the impediments to affordable housing in New Zealand. After all, he did pen the introduction to the 9th Annual Demographia International Housing Affordability Survey, whereby he noted among other things:
"Housing affordability is complex in the detail – governments intervene in many ways – but is conceptually simple. It costs too much and takes too long to build a house in New Zealand. Land has been made artificially scarce by regulation that locks up land for development. This regulation has made land supply unresponsive to demand. When demand shocks occur, as they did in the mid-2000s in New Zealand and around the world, much of that shock translates to higher prices rather than more houses. It simply takes too long to make new land available for development".
Now that Mr English is Prime Minister, he must turn his concerns into concerted policy actions to return New Zealand's housing back to more affordable levels. Otherwise, he will eventually experience pain at the ballot box.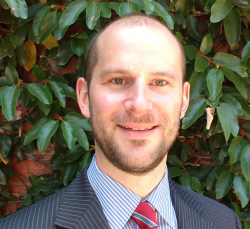 Latest posts by Unconventional Economist
(see all)