by Chris Becker
Volume is starting to build as the trading year builds and we get the first the US NFP and the huge moves in offshore Yuan that needs to be absorbed by Asian markets after an eventless weekend. Bull markets are popping up everywhere in stocks, and that's no different here with local and Chinese shares lifting higher as Japan has a holiday.
The Shanghai Composite is up almost half a percent on the other side of its long lunch, at 3167 points, remaining above its high moving average and stabilising. The Hang Seng is not doing much better, up 0.1% and hovering around ATR resistance on the daily chart, with momentum just positive – but this looks like the beginnings of a rollover: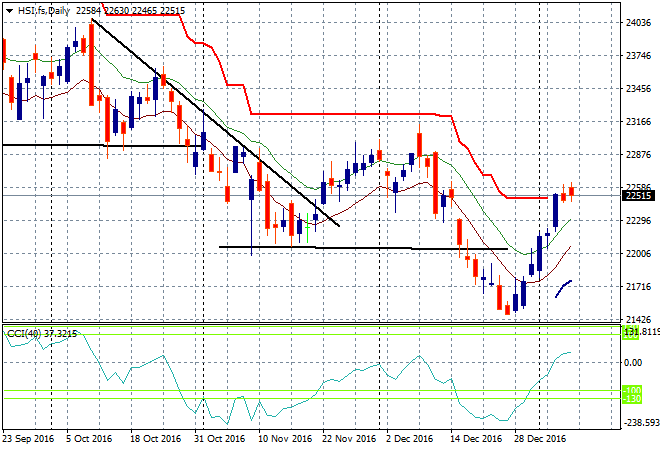 No stocks traded in Japan today, but the Yen is selling off as the USDJPY heads backs above the 117 handle after strengthening late last week. My short term target is the 118 handle itself: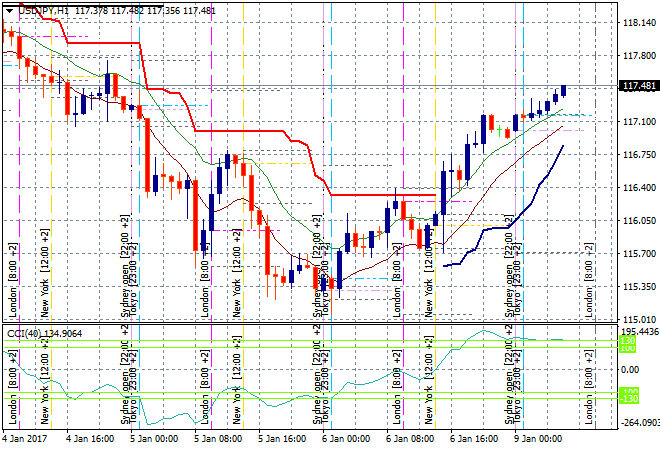 S&P Futures are steady and look positive going into the London open with the NFP absorbed: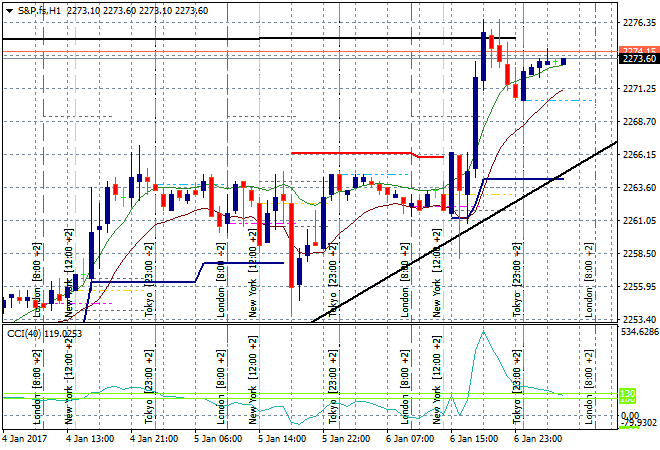 The ASX200 is going gangbusters, closing up just under 1% to be above 5800 points for the first time in nearly two years, led by bank stocks, but also oil, insurance and healthcare.
The Aussie dollar is wavering around the 73 handle against USD, climbing on the open but coming back as the London open beckons – I'm watching that level to break here as the hourly trendline has been broken: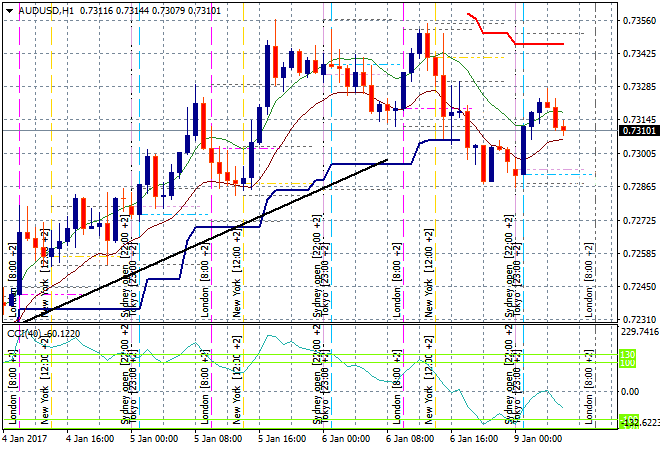 The data calendar tonight includes German industrial production and trade balance figures, followed by EZ wide unemployment figures.