From the AFR:
Donald Trump's efforts to use Taiwan as a bargaining chip in relations with China have met with fierce resistance from Beijing, which said on Monday it didn't negotiate over matters of sovereignty.

The curt but measured response came after the President-elect questioned whether he should adhere to the "one China policy" if Beijing didn't give ground on trade and North Korea.

In its regular press briefing, a spokesman for China's Foreign Minister said they were "deeply concerned" by Mr Trump's comments.

The "one China" policy is the bedrock of China's relations with the US and other countries, including Australia.

It stipulates that there is "one China" and therefore countries which have formal diplomatic relations with Beijing, don't officially recognise Taiwan.

"The one-China policy is the political foundation for the healthy development of the Sino-US relationship," said the spokesman Geng Shuang.

He said the issue of Taiwan involved China's territorial integrity and sovereignty and was part of its "core interests".

"If this foundation is disturbed, there are no grounds to talk about further developing the healthy and stable relationship in important areas between China and the US."
Cripes! Meanwhile, on Russia, some of Trump's own Republicans are turning, via the FT:
The US Senate's top Republican has backed an investigation into allegations that the Kremlin engaged in a hacking campaign to influence November's presidential elections in the most serious break yet between the president-elect Donald Trump and his party's traditional leaders in Washington.

Mitch McConnell, the Senate majority leader, said that Congress would probe the allegations following the disclosure of a Central Intelligence Agency report which concluded that Russia had hacked into Democratic National Committee servers in an effort to sway the election outcome in Mr Trump's favour.

The president-elect, who has repeatedly dismissed claims of Russian interference and belittled the CIA after its conclusions became public, took to Twitter on Monday to insist it was "hard to determine who was doing the hacking".

"Can you imagine if the election results were the opposite and WE tried to play the Russia/CIA card," Mr Trump wrote. "It would be called conspiracy theory!"

Until now, many Republican leaders on Capitol Hill who openly broke with Mr Trump during the presidential campaign have fallen into line behind their newly elected standard-bearer. After the initial CIA disclosure on Friday, Republicans John McCain and Lindsey Graham joined Democratic colleagues to call for a bipartisan inquiry, but both have long been seen as party mavericks.
Quite frankly, it's all too early to know on any subject. Gideon Rachman sums up just how much is at stake:
Russia: Both Mr Trump's rhetoric and his early appointments indicate a strong desire for a rapprochement with Russia. The Kremlin clearly hopes that the US will lift the economic sanctions imposed on Russia after its annexation of Crimea. Mr Trump could also make common cause with Vladimir Putin in Syria, by dropping America's insistence on the removal of Bashar al-Assad.

Europe: While Mr Trump has been extravagant in his praise of Mr Putin, he has been open in his contempt for Angela Merkel, the German chancellor, describing her refugee policies as "insane". There is now fear in the French and German governments that Mr Trump may seek to help the European far-right by supporting Marine Le Pen in the French presidential elections in May, or the Alternative for Germany in the country's elections in September.

Iran: Reversing US policy on Iran would be much easier for Mr Trump. Republicans in Congress share his disdain for Barack Obama's nuclear deal with Iran. Some of Mr Trump's key appointees — including General Michael Flynn, his national security adviser — are particularly noted for their hostility towards Iran. Ripping up the nuclear deal could put the US on the road to a war with Iran.

The Middle East and terrorism: Beyond Iran, the new president will face a series of conflicts, from Syria to Iraq and Afghanistan. Mr Trump has consistently advocated a much more ferocious approach to the war on "radical Islamic terrorism". But his advisers disagree about what that might mean.

China: Over the long run, the most important international issue facing the US is how to handle the rise of China. Mr Trump's early moves have signalled the possibility of a radical change in America's approach — and a sharp rise in tensions with Beijing. Mr Trump has talked of imposing punitive tariffs on Chinese exports. His phone call with President Tsai Ing-wen of Taiwan reversed decades of US foreign policy — and was a direct affront to Beijing.

Mr Trump has also endorsed significant expansion in the US Navy, which could signal a more aggressive American rejection of Beijing's ambitions in the South China Sea. If there is a broader strategic thrust to Mr Trump's thinking, it could be to split the informal alliance between Russia and China and instead form a Washington-Moscow axis.
Pretty much everything. It terms of local responses, leading us off is the Yuhu clique, via the AFR:
China-Australian businessman Huang Xiangmo, who has strong links to the Chinese embassy and paid a personal bill of Labor senator Sam Dastyari, has warned Australia will be "slaughtered" like a sheep if it does not build relations with Beijing in a post-Trump world.

The comments come as Donald Trump suggested his future US government would consider walking away from the "One China policy" or using it as bargaining chip over their currency and trade – a move likely to antagonise Beijing.

The comments published in an opinion piece on a Mandarin-language website said Mr Trump's controversial call with Taiwan's President Tsai Ing-wen signalled the US President-elect may continue to "intensify the inflammatory situation in Asia".

"We should be aware of the uncertainties that Trump brings to Asia and protect Australia's national interest when we are confronting these uncertainties," Mr Huang wrote.

Mr Huang then said if US President-elect Donald Trump followed through with his protectionist program, unconventional diplomacy and with cutting military assistance to Japan, Australia could be threatened and become the next "lamb to the slaughter".

He said Australia should avoid this by strengthening ties with China and being a "bridge" between Washington and Beijing.

"Australia should avoid walking up to the slaughter stand, and most importantly we should promote Australia-China-US trilateral relations.
Despite the rhetoric, pretty reasonable comments, actually.
And officially, Do-nothing Malcolm has dispatched the high level delegation to Mr Trump that matters most, via Domainfax:
Australia's immigration chief has conducted a secret visit to the United States to reach out to Donald Trump officials and spruik a refugee deal Malcolm Turnbull struck with outgoing President Barack Obama.

Department of Immigration and Border Protection secretary Michael Pezzullo and other senior bureaucrats have in recent weeks engaged in a series of high-level meetings with figures connected to President-elect Trump, and with officials from the Department of Homeland Security, to discuss operational details of the deal.

Fairfax Media has learned that Mr Pezzullo was in the United States to offer detailed briefings on President Obama's offer to take an undisclosed number of refugees from Manus Island and Nauru, and provide broader context about Operation Sovereign Borders, the tough border protection policy introduced under Tony Abbott.

The meetings have been designed to assuage Republican concerns about the deal and ensure it holds after President-elect Trump is inaugurated in late January. There were fears in Australia that Mr Trump – who made a hardline approach to immigration one of the hallmarks of his election campaign – could tear up the agreement, which the Turnbull government had spent the better part of this year securing.
Let's hope that saner heads prevail as Trump shakes things up because if it turns nasty the current pack of Canberra muppets are hopelessly ill-equipped to deal with it.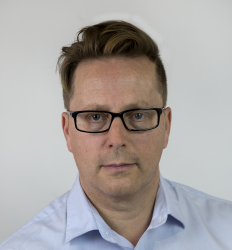 Latest posts by David Llewellyn-Smith
(see all)