We all know that Australia is secretly an emerging market (EM), characterised as it is by dodgy governance, a resources curse, rent-seeking, asset bubbles and weak external accounts. In truth, the main point of difference between Straya and an EM is a sophisticated banking system that is able to mitigate offshore funding risks via wondrous derivative transformations to both maturities and forex risks. Though even that little boon is fast losing its shine as the same banks inexorably move into the public finance tent to sustain their monstrous external borrowings.
If we observe Australia as a kind of quasi-EM then recent movements in bonds and forex markets kind of make sense. I have observed in recent weeks the dramatic selloff underway in Chinese bonds as the USD rises: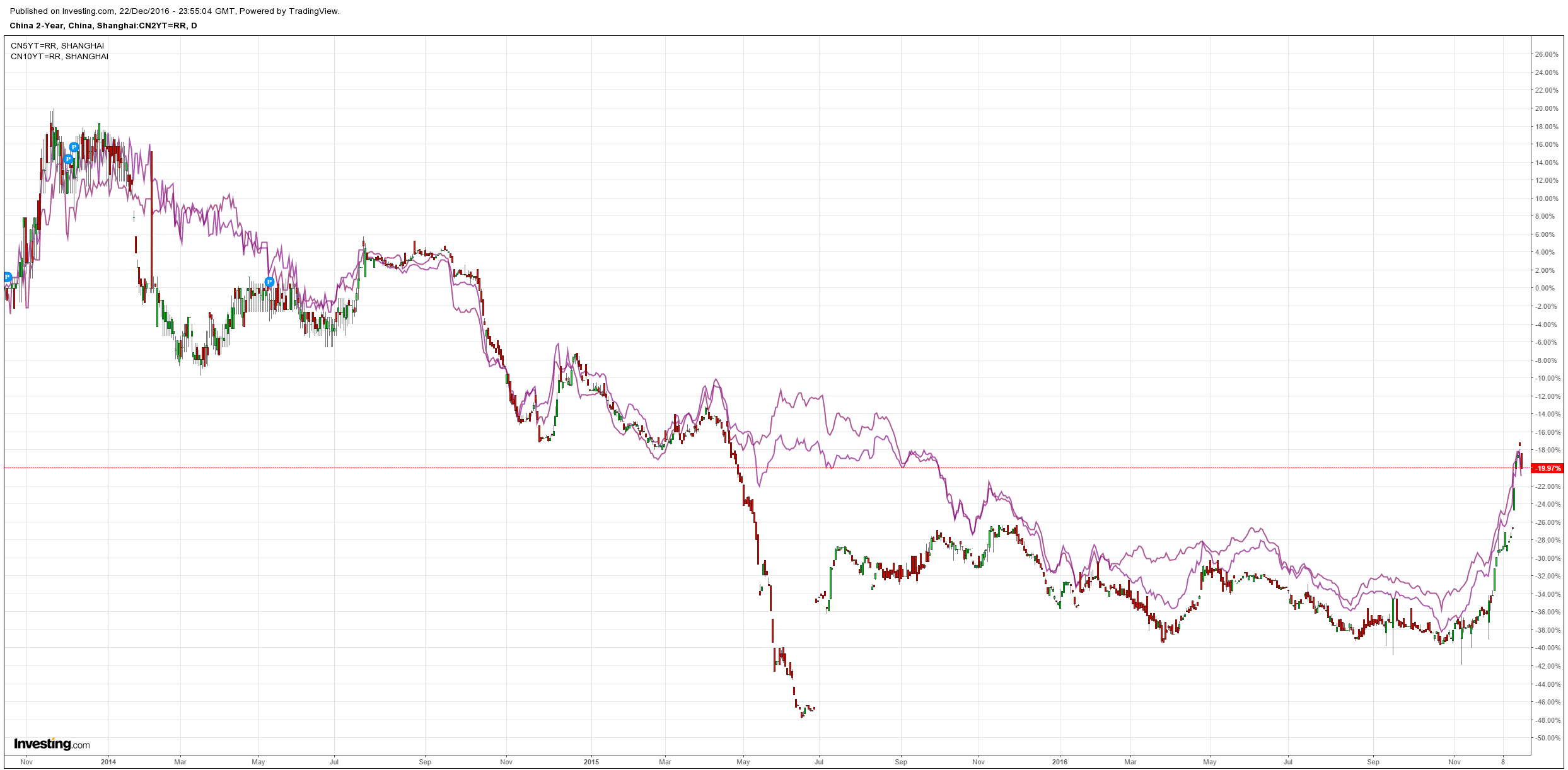 Which is all a part of ongoing yuan weakness: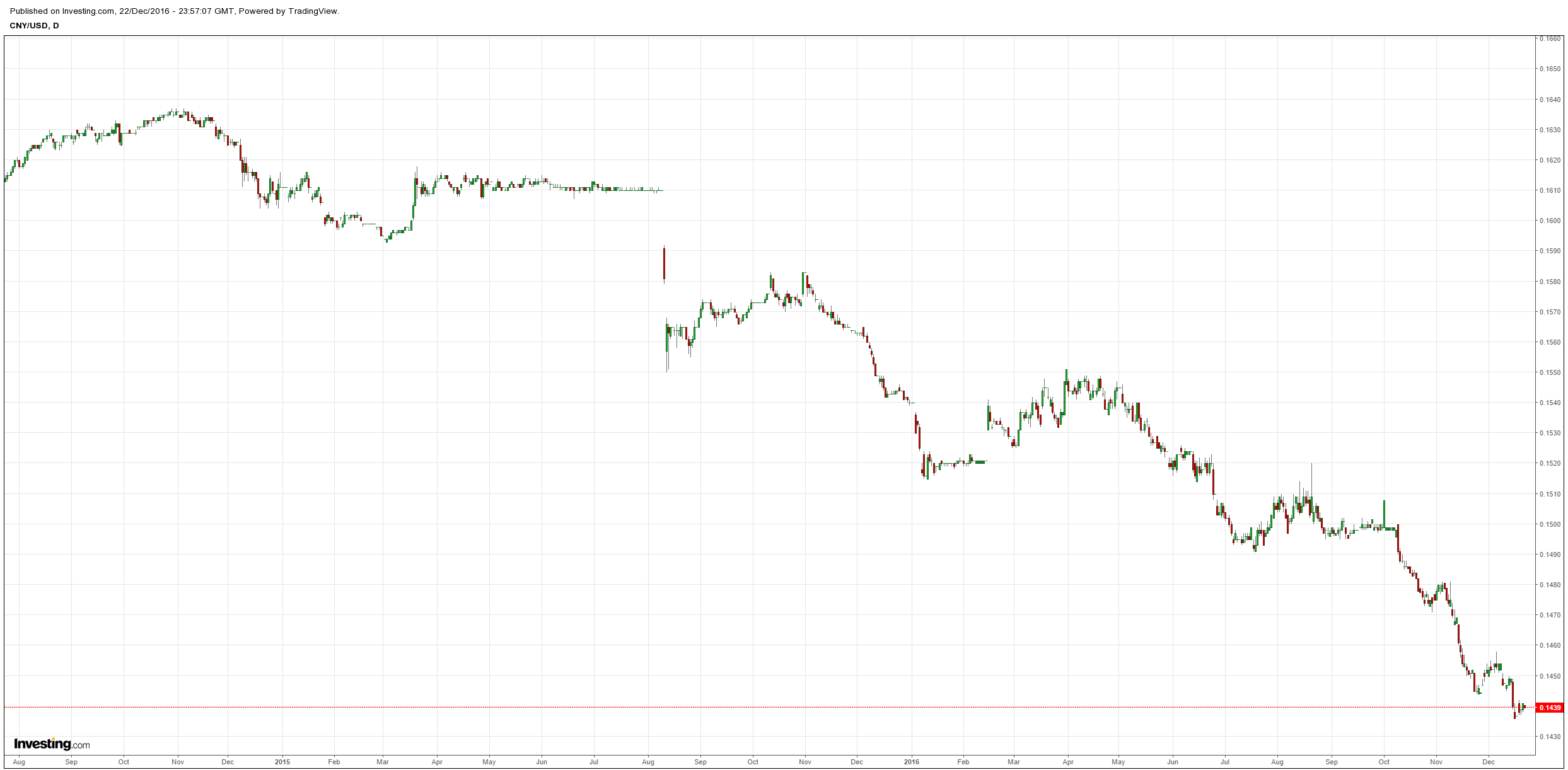 And the same is transpiring in Australia as its bond market yields have hit all new highs today: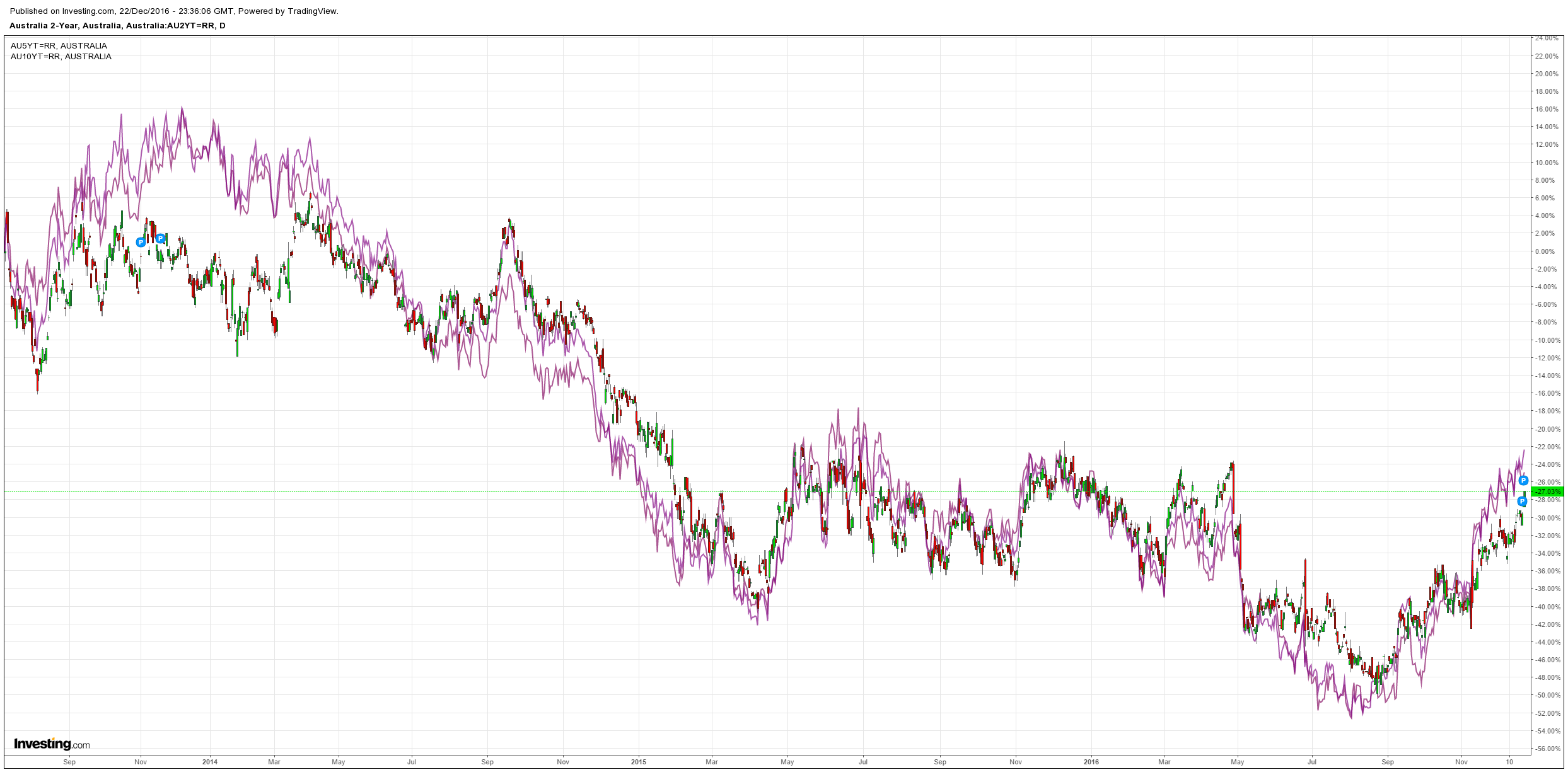 While the currency is falling like a stone: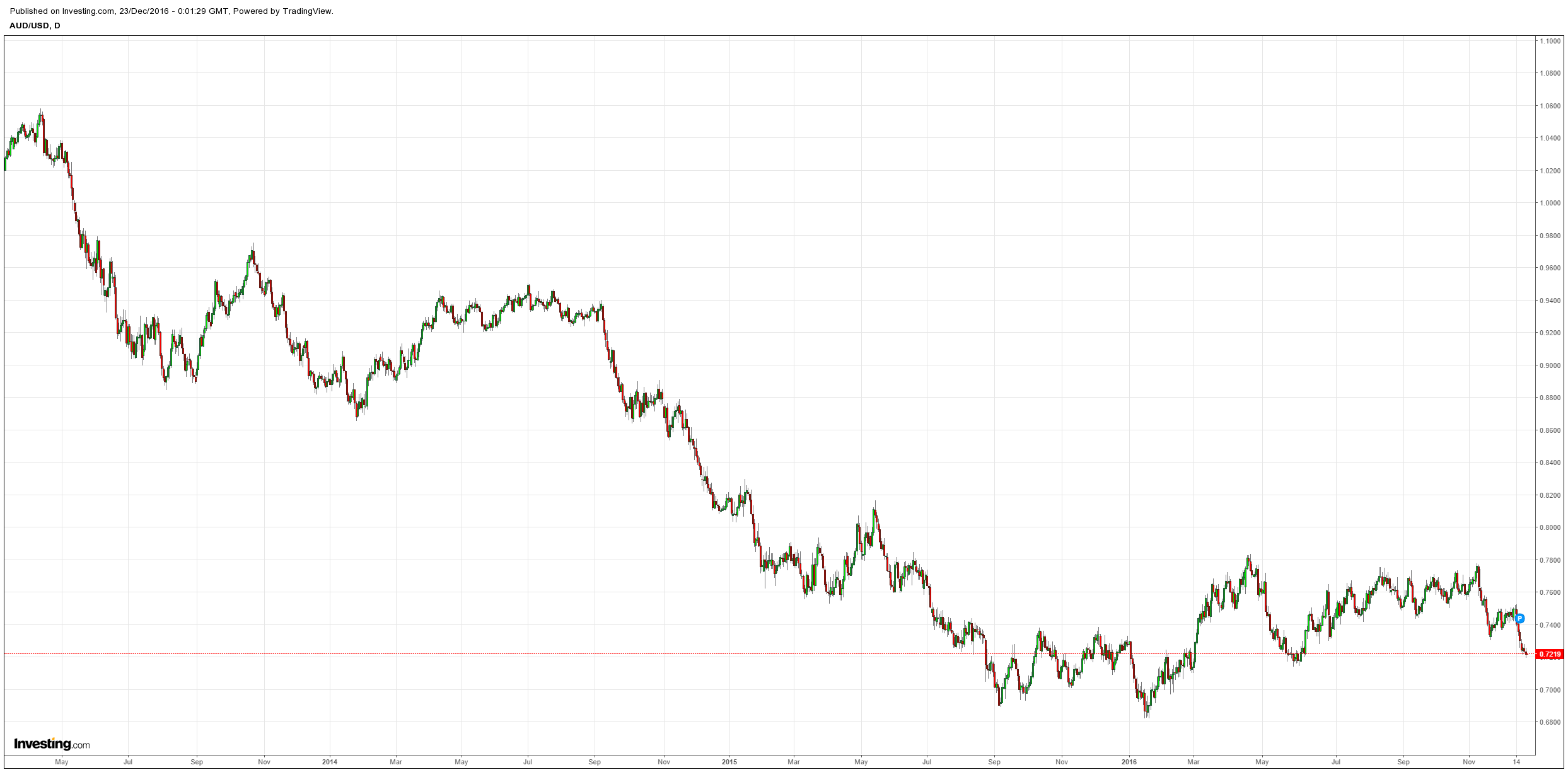 There is nothing especially unusual about this given foreign money fleeing a bond market will certainly weigh heavily on a currency. And that has certainly been happening for a while now as falling foreign holdings of Commonwealth Government securities steepen: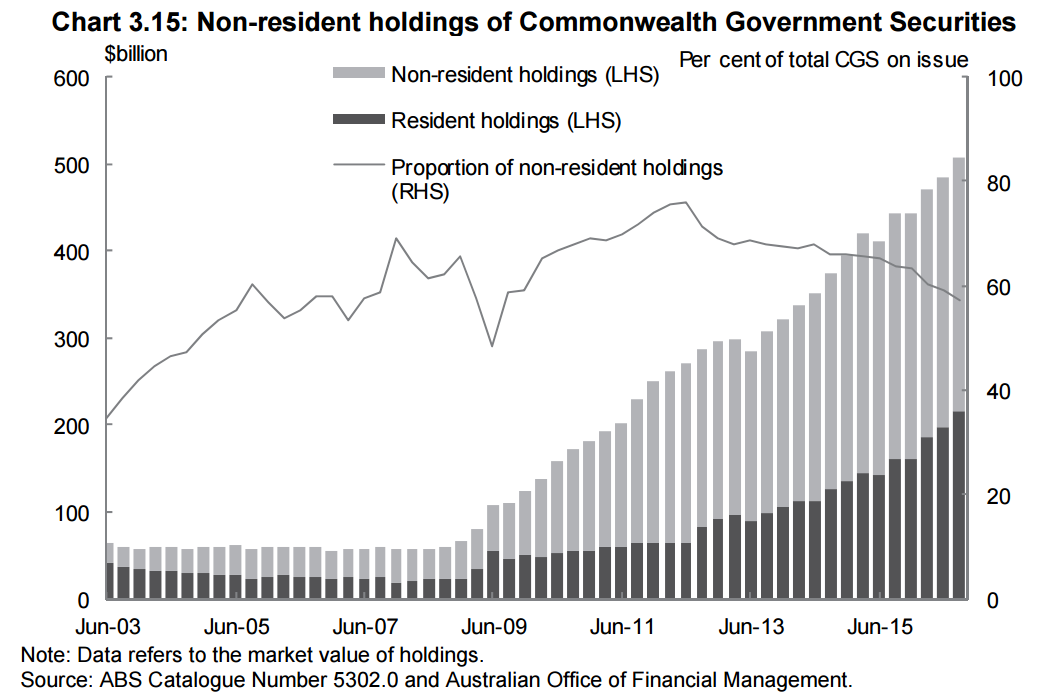 But it does raise a couple of uncomfortable questions for both the sovereign rating and interest rates. For if the AAA does go then this can only get worse (indeed already may be after the near miss). And, given the likelihood that interest rates will need to fall further next year in a vain attempt to generate growth through and passed the 2018 dwelling construction bust, one has to ask whether the RBA is not dangerously close to losing its anchor on the short end of the bond curve, which has begun to flatten again but only because the short end has runaway: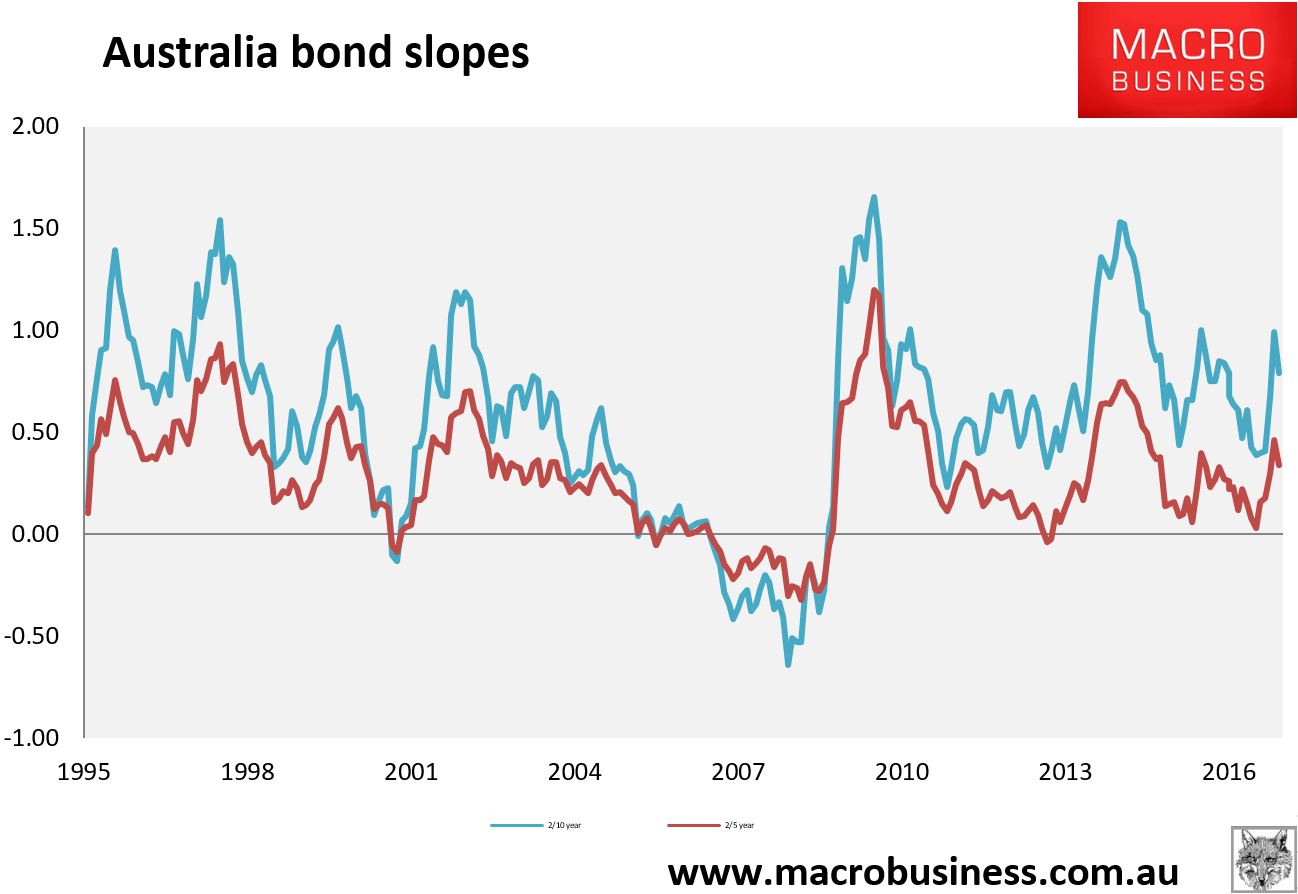 A bear flattening, as it were.
Don't get me wrong. There is no crisis here. The stock market is off and running and there is no impact on bank funding costs, so what capital flight that there is clearly insufficient to trigger any kind of credit dispepsia.
But there are shades here of the EM-style outflows that are pressuring countries vulnerable to credit tightening as the USD runs rampant. Australia has never before had such a large foreign funding component in its public and private financing during a USD bull market. It's a warning.
One that will almost certainly go completely ignored.