ISIS has laid claim to the German truck attack:
Islamic State has claimed responsibility for the Berlin truck attack that killed 12 people, via its news station, as police released a suspect from custody a day after the deadly crash.

The attacker was a "soldier of the Islamic State" who acted in response to calls to target citizens of the coalition of states combating the organisation, the ISIS-linked Amaq news agency has claimed.
From the FT comes the latest:
The manhunt resumed in Berlin for the attacker who drove a truck into a crowded Christmas market on Monday evening, killing at least 12 people and injuring 48 others. Citing insufficient evidence, authorities released the suspect, a Pakistani asylum seeker, who they arrested in the immediate aftermath of the killings.

German Chancellor Angela Merkel said she was "shocked, shaken and deeply saddened" by the attack, which is the worst terror incident in Germany since the country began welcoming large numbers of refugees in 2015. Speaking at the chancellery on Tuesday morning, an ashen-faced Ms Merkel told reporters that it would be "particularly sickening" if it turned out the attacker was an asylum seeker.

The attack raises the re-election stakes for Ms Merkel, who is closely associated with her policy to sharply increase the number of migrants Germany welcomed last year. Ms Merkel's critics have already seized on the tragedy to lambast her.
Politics is erupting, via CNBC:
Reactions to the violent Monday evening attack on a Berlin Christmas market that left 12 dead and 48 injured will be closely watched for their potential to affect next year's crucial elections in Germany.

German Chancellor Angela Merkel is the current favorite as she prepares to run for a fourth term in next year's elections yet faces mounting opposition from anti-immigration populist political groups and parties, such as the far-right Alternative for Germany (AfD) and Pegida.

Success in local elections this year indicate AfD is in a position to feasibly pick up sufficient votes to secure seats in Germany's national parliament in the elections – a first for a far-Right party since the Second World War.

Although her popularity has since recovered some ground, Merkel saw it dive on the back of her decision in 2015 to open the country's borders to around a million refugees from conflict-strewn zones of the Middle East.

A spate of provocations linked to refugees, including multiple sexual assaults in Cologne last New Year's Eve, a suicide bomber at a beer festival and an ax-wielding attacker on a commuter train, further hardened the mood against Merkel's liberal stance.

Acknowledging the strength of public sentiment as she addressed the nation on Tuesday morning following the Christmas market attack, Merkel conceded that the violent act had to be assumed to be terrorism.

"I know it would be especially hard for us all to bear if it were confirmed that the person who committed this act was someone who sought protection and asylum," she further admitted.

Reacting to Monday's attacks, Marcus Pretzell, an AfD politician asked on Twitter, "When will the German rule of law strike back? When will this cursed hypocrisy end? These are Merkel's dead!"
As Europe reels, BREXIT gets more chaotic, via Gideon Rachman:
So which is it to be: "hard" or "soft" Brexit? Maybe neither. There is a third possibility that is little discussed but increasingly likely: "train-crash Brexit". In this version of events, the UK and the EU fail to agree a negotiated divorce. Instead, Britain simply crashes out of the EU — with chaotic consequences for trade and diplomatic relations.

The hard and soft versions of Brexit differ in their attitudes to immigration and the EU's single market — but they also share one crucial similarity. They assume that the EU and the UK will be able to agree an orderly separation.

In fact, there are strong grounds for believing that a well-managed divorce will prove unattainable and that there will instead be a train crash. The reasons for this are both procedural and political.

On the procedural level, the problem is that the negotiations are too complicated to complete in the allotted time. Britain and the EU will have to unpick and then reorder a legal, economic and trading relationship that has been knitted together over the course of more than 40 years. But the two sides will have just two years to achieve and ratify a deal after Britain triggers Article 50 and gives formal notice that it intends to leave.

One of Britain's most experienced Brussels hands thinks the task is unachievable. "We don't have the administrative capacity to do it," he says, "and the EU don't have the focus." Britain's ambassador to the EU has privately come to a similar verdict; Sir Ivan Rogers warned ministers that it could take a decade for the UK to negotiate a new trade deal with the EU.

If there was great goodwill on both sides, the negotiations could doubtless be accelerated. But that is where the politics come into it. There is already plenty of simmering ill will on both sides of the Channel. The British are hoping that, when the talks actually begin, things will calm down. In reality, it is more likely that the opposite will happen. The negotiating process will reveal the immense gap between the operating assumptions of the two sides. As a result, mutual acrimony will quickly increase — and talks could break down irretrievably.
As does ITALEXIT, via Charles Gave:
Matteo Renzi has joined a long line of Italian prime ministers who failed to "reform" their country. This is another way of saying that he could not wave a magic wand and make Italy competitive with Germany. The grim reality is that no Italian leader stood a chance of changing their country once the fateful decision was made to peg its currency to Germany's. At the time of the euro's launch in 1999, I argued that the risk profile of Italy would change from being an economy where there was a high probability of many currency devaluations to the certain probability of eventual bankruptcy. Sadly, that moment is not so far away.

The chart below tells the story of Italy's recent economic history in two parts, namely, (i) March 1979 to March 1999, and (ii) March 1999 to the present. Italy joined the Exchange Rate Mechanism in 1979 at 443 lira per deutschemark, yet by 1990 frequent devaluations meant that rate had slid to about 750 lira. By the early 1990s, the Bundesbank was overseeing a newly unified German monetary system and in order to fight inflation it had driven real interest rates to 7%. By September 1992 the stresses on the system caused the UK, Sweden and Italy to exit the ERM, which meant another huge currency devaluation, pushing the lira as low as 1250 against the deutschemark, but delivering a huge tourist boom to boot.

Still, from 1979 to 1998 Italian industrial production outpaced that of Germany by more than 10%, while Italian equities outperformed German equivalents by 16% (this indicates that Italian firms were earning a higher return on invested capital than those in Germany).

Then came the euro. By 2003 it was clear that Italy was uncompetitive and subsequently, Italian equities have underperformed German equities by -65%, reversing the previous half century's pattern when Italian equities outperformed on a total return basis. Similarly, since 2003 Italian factory output has lagged Germany's by 40%.

The diagnosis is simply that Italy has become woefully uncompetitive, and as a result, is not solvent. This much is clear from the perilous state of its banking system, which is always the outcome when banks lend to firms that have been rendered uncompetitive by some reckless central banker. Short of imposing Greek-style slavery on Italy, there is not much hope of solving the problem, but I rather doubt that the Italian electorate will be as patient as its neighbours across the Ionian sea.

As such, the relationship between Italy and Germany is radically different from that in the 1945-99 era when a natural return toward equilibrium was achieved through exchange rates adjustments. The only possibility on the current trajectory is that the Italian and German economies keep diverging, which is why a "normal" resolution cannot be achieved.

Hence, an Italian sovereign default of some variety is now a near certainty. While a central bank can address a liquidity problem, it cannot fix a solvency issue, especially one as large as Italy's. The only remedial action that can now be taken is to throw good money after bad, which is exactly what I expect Mario Draghi to do, especially as he played such a key facilitators' role in getting Italy into the euro system in the first place. Such actions – possibly to be announced on Thursday at the European Central Bank's policy setting meeting – can of course merely postpone the day of reckoning, but will solve absolutely nothing.

The rational approach for investors is to shun Italian financial assets such as bank equities or government bonds until such time as exchange rates are once again market determined prices. This has to be the most well-telegraphed, and now inevitable, national bankruptcy that I have seen in my 45-year career. There is no reason to be dragged under the steam roller as there are many other markets and assets to play in.
Bottom line: European terror just makes everything worse:
European de-globalisation parties get another leg up;
the ECB faces intensifying political headwinds to tightening given the last thing Europe now needs is rising bond rates;
the euro comes under ever more pressure, and
that adds to upwards pressure on the USD.
That, in turn, blows up emerging markets, such as we are seeing already in China, and soon elsewhere as commodities roll over.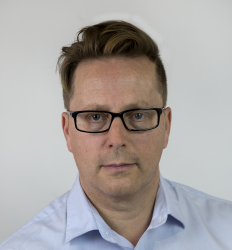 Latest posts by Houses and Holes
(see all)