It ain't just China! Aussie bond yields are hitting new highs today as well as the back-up marches hand in hand with falling commodity prices. A full rate hike priced now: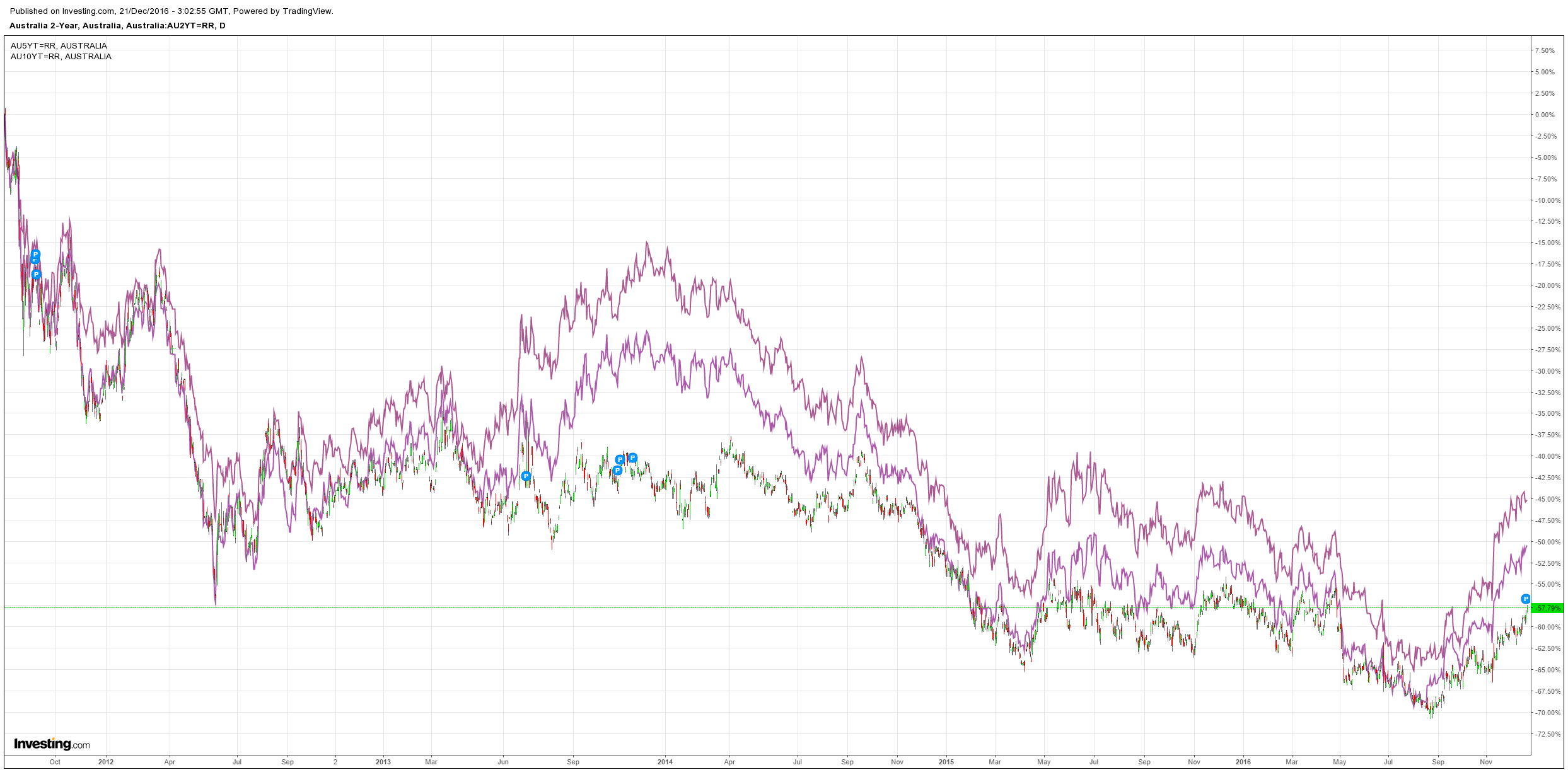 The curve is flattening again though: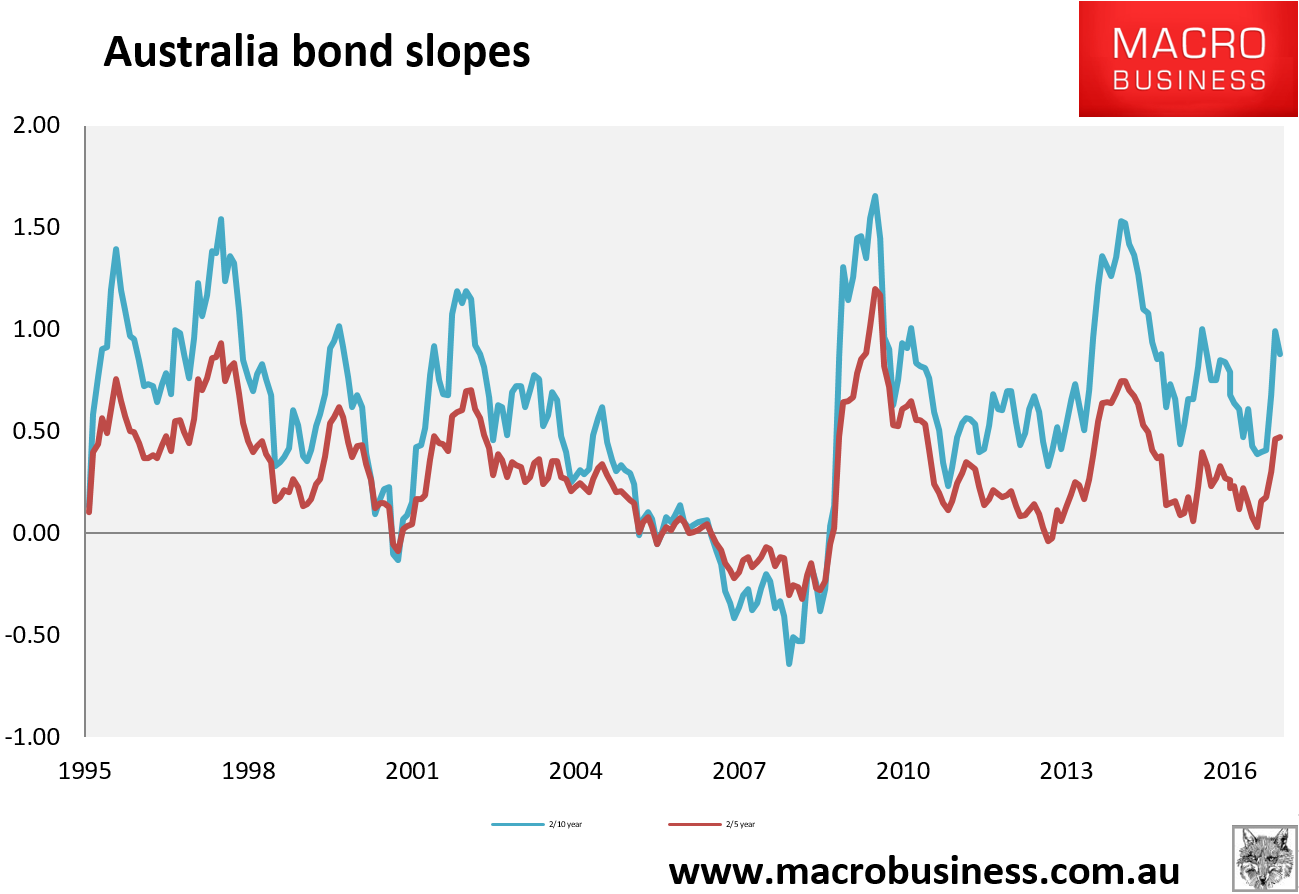 But we're now outstripping US bonds: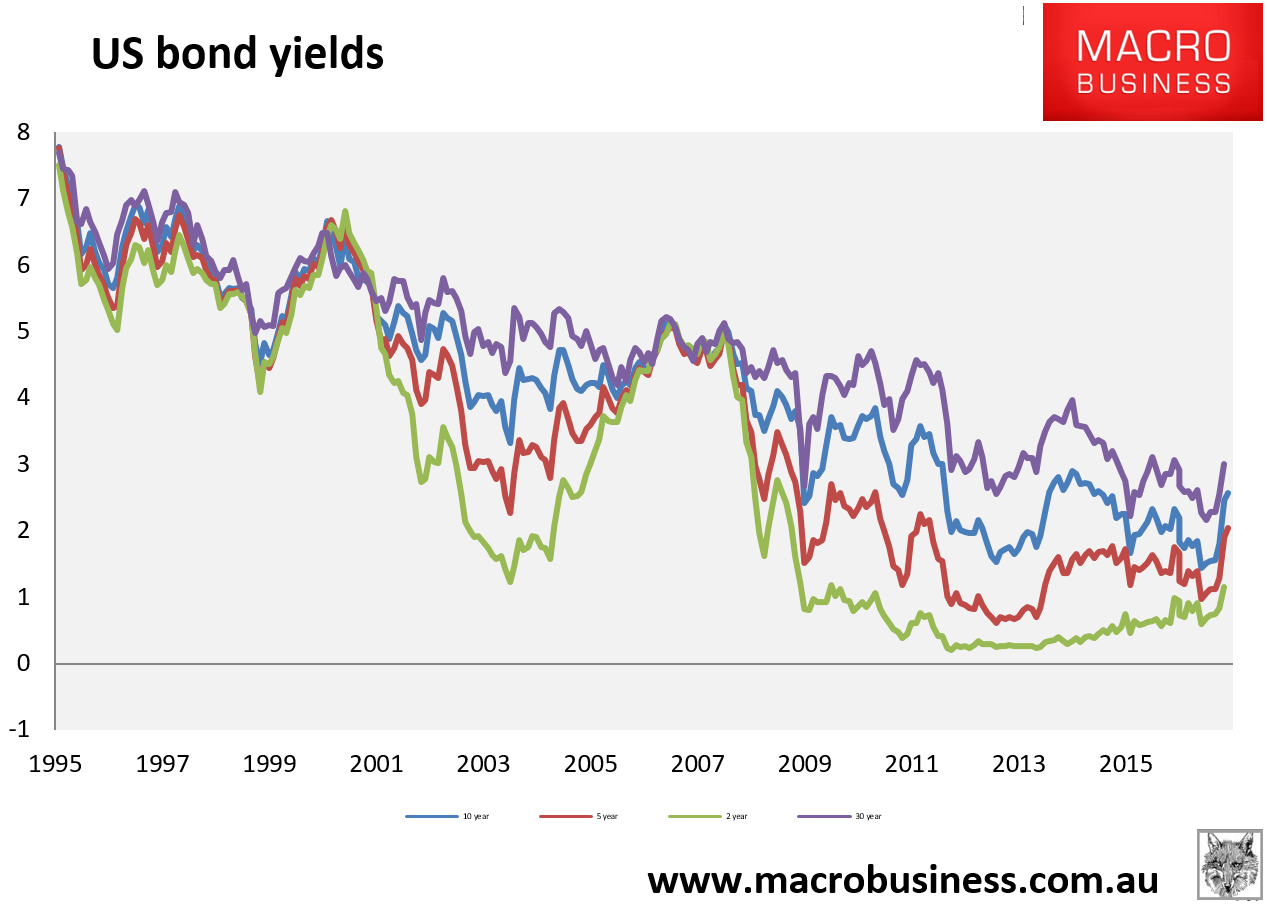 Frankly, the US steepening still looks very unconvincing: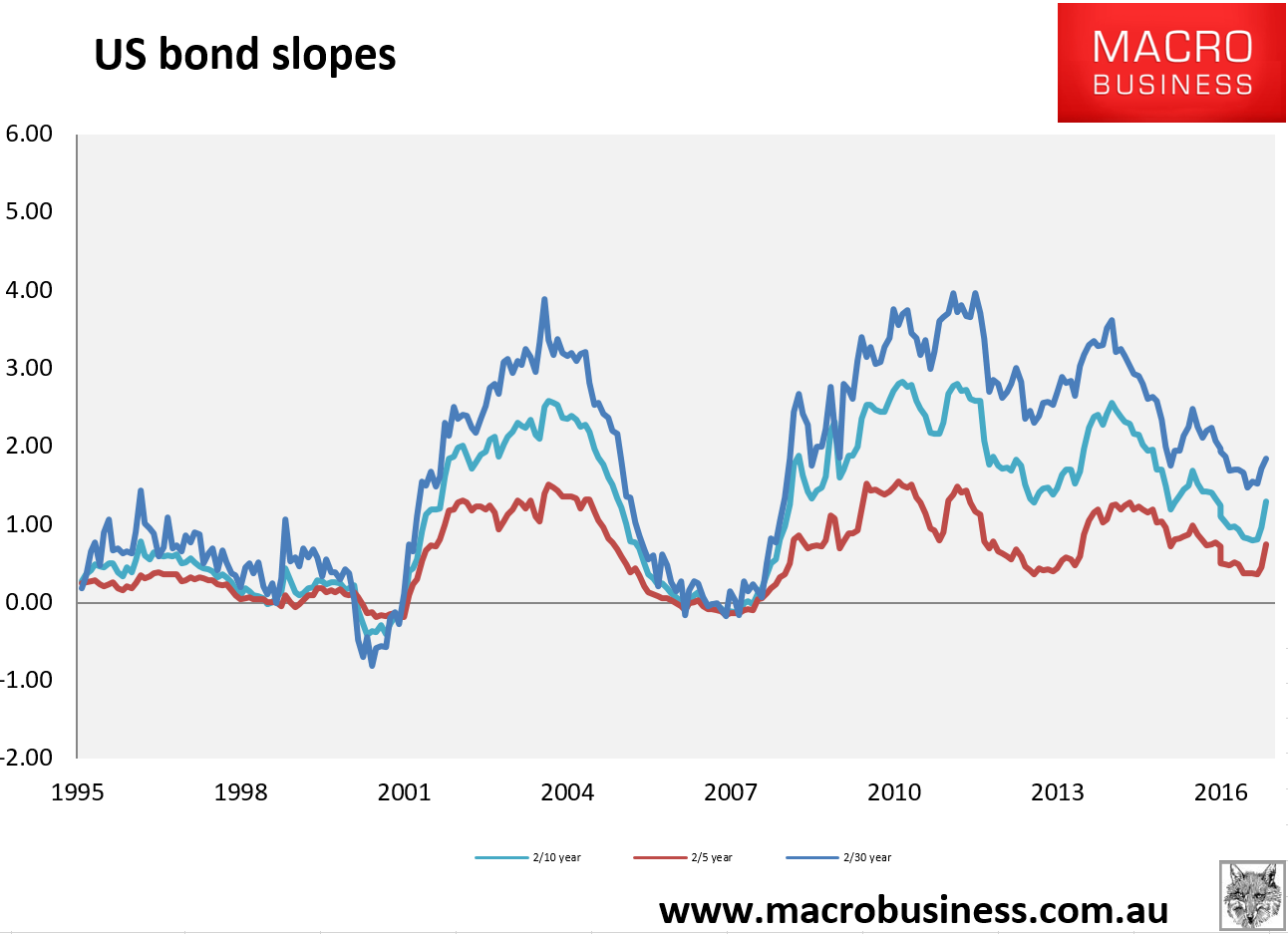 But the yield spread has widened a little: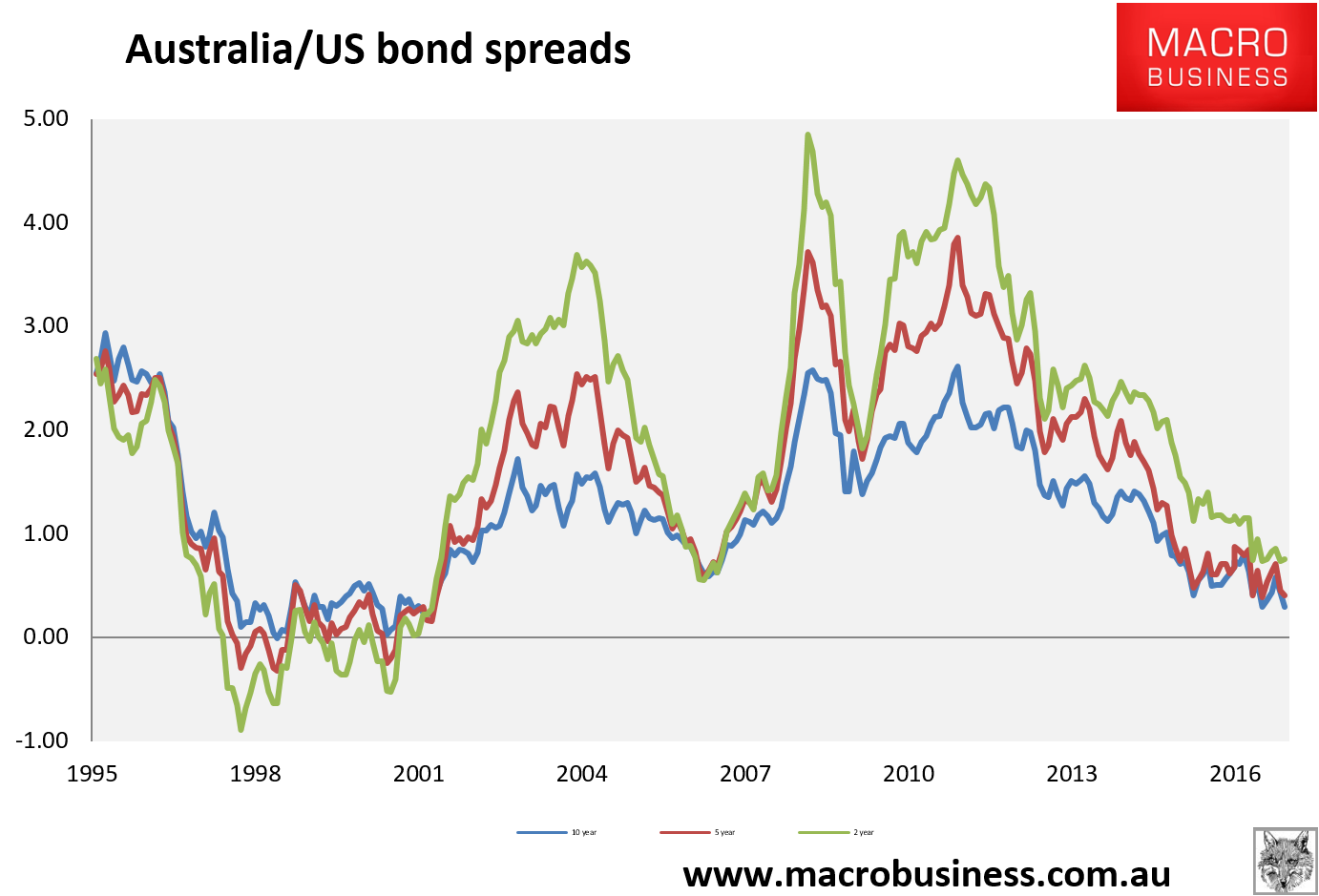 Not sure what the driver is today. Didn't we save the AAA?!?