From Lombard Street:
Following a surge in new loans earlier this year, investors are concerned again about the sustainability of China's debt. Severe producer price deflation and decimated profits show just how unproductive investment has been. The good news is that China's total non-financial debt is still low compared to most advanced countries, and the government has room on its balance sheet to take on the bad debt of nonfinancial corporates.

China has made good progress with financial reforms. However, the danger is that, without the threat of Armageddon, the authorities will not make the tough choices needed to shore up growth and support the transition to a consumer-led economy. In Q1, Beijing fell back on old-style stimulus, racking up yet more debt. In some senses it is treading the route Japan took on its way into its decades of stagnation.

Critically, China has so far refused to let failing companies actually fail on any serious scale.

This approach has already resulted in a massive slowdown in productivity, compromising China's ability to grow its way out of the debt problem. To avoid a Japan-type sinkhole, we highlight five policy priorities:
Fiscal policy must determinedly refocus on boosting household income
Financial sector reforms must continue so that the market can play a greater role in allocating capital; non-bank financial institutions must be given more scope to create stores of wealth so that households can begin to garner more property income and shadow banking can come out of the shadows
Failures must be allowed to fail to release underutilised resources
Disincentives to the free movement of labour must be dramatically reduced so that workers displaced by the transition from the industrial past can have some chance of finding new jobs in the consumer-led future
Bank balance sheets must be cleansed and lending undertaken on a marketoriented basis

To achieve a demand-side revolution, China needs to complete its supply-side reforms. The temptation is to allow the supply side to muddle through, but low quality supply will not support consumer-led growth. Letting failed companies fail, building a strong financial sector around market-orientated banks, and allowing labour to move to where it can be efficiently employed would generate a rebound in productivity and ensure that households receive adequate returns on capital.

In short, income from the production of goods and services must flow through capital channels to the household sector where it can be spent so that supply may perpetuate demand rather than weigh on it.
In short, Chinese rebalancing is proceeding somewhere between slowly and badly. I mean, check out that TFP trend! The obvious corollary is that the great Chinese slowing has far yet to run.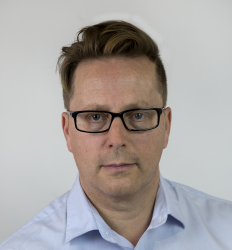 Latest posts by David Llewellyn-Smith
(see all)