If you get a spare 15 minutes today, make sure that you listen to The Australia Institute's (TAI) latest Follow The Money podcast, which tackles the issue of economic modelling:
Episode 9 – Economic Models – Follow The Money.mp3

Economic models are like a lot of things in life: What you get out of them depends on what you put in. But therein lies the problem. When reporting focuses on the 'findings' without looking at what assumptions underpin politically influential economic models, it leaves us vulnerable to what Richard calls the 'peak-stupid of econobabble'.
The episode tackles several important topics, including:
recent modelling debacles, including BIS Shrapnel's infamous negative gearing analysis;
the dodgy assumptions underpinning most models, which do not match reality; and
how vested interests use the 'findings' from the modeling to get favourable media coverage and sway public opinion (and politicians).
It's an important issue in light of the recent debate over immigration, whereby 'Big Australia' boosters like CEDA and Jessica Irvine have used superficially favourable modelling results to argue for an increase in Australia's migrant intake.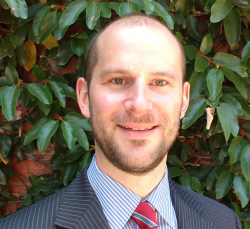 Latest posts by Unconventional Economist
(see all)