ABC's 7.30 Report last night ran a depressing segment on the closure of Ford Australia's assembly operations, which will happen today. The segment profiles several assembly workers and examines what will happen to these workers in the future.
The most alarming testimony comes from Professor John Spoehr from the Australian Industrial Transformation Institute:
We haven't lost a large industry in decades, and the consequences of it are very dire for not only the major auto makers but also for this complex web of companies that depend upon the existence of the auto industry…

Some pretty extensive mechanisms have been put in place by federal and state governments to retrain Ford workers and to support them in their transition to alternative work…

There are reasons to think that this is going to be a much worse outcome than that occurred back in 2008 [when Mitsubishi closed] because there simply aren't the full-time jobs available.

Almost all the growth in recent times has been in three areas: Health, ageing, community services and education.

Some do successfully make the transition and many are taking that opportunity. But it can be a bridge too far for many auto workers.
Meanwhile, Holden has also announced that local production of Holden's small car, the Cruze, has wound up at the Elizabeth plant in Adelaide's north, with up to 270 jobs to go over the next few months. From ABC News:
The end of the Cruze is the first step in the company's eventual exit from car making in Australia next year, when production of the Commodore ends.

Holden said the job losses would be staggered because it needed some of the Cruze staff to work on a large order of Commodore-based cars for the US market.
By the end of 2017, both Holden and Toyota will shutter for good, bringing an end to nearly 70 years of automotive production in Australia.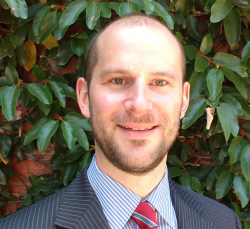 Latest posts by Leith van Onselen
(see all)