From Ifeng:
…the CBRC issued the "China Banking Regulatory Commission in the third quarter economic and financial analysis will be" content in its official website, the meeting made clear that the requirements of strictly controlling the real estate finance business risk, strict implementation of the real estate loan business regulatory requirements and regulatory policies, which prohibit illegal issuance or misappropriation credit funds into the real estate field, non-bank financial irregularities funds into the real estate field.

24, reporters call the relevant staff credit departments of banks in Hangzhou, known from the beginning of this year, some banks have already begun to strengthen credit sector buyers proof of income and wages flowing authenticity of the audit, we have successfully intercepted multiple bank said cases of fraud cases wages water, once identified, the banks refused to lend forever.

Some banks also said that thorough investigation of the down payment funding sources, if house price of 500 million yuan, need to issue the first payment of water, the bank need to know the first payment buyers come from prohibited issuing illegal diversion of credit funds or banks money funds or funds borrowed from microfinance company into the property market.
And from Bloomie:
China's central bank is conducting a trial monitoring of banks' off-balance-sheet wealth-management products under its macro-prudential assessment system, according to people familiar with the matter.

The WMPs will be included in calculating broad-based credit, the people said, asking not to be identified discussing non-public information. Currently, the products aren't included in the assessment framework, and it's not clear when or if the People's Bank of China will add them, the people said.

…Extra scrutiny could cool growth in the products as China tries to rein in financial risks that could tank the economy. Adding the products to the central bank's calculations could help to emphasize requirements for lenders to limit dangers and maintain sufficient capital.

A change would mean regulators would be may be better able to "control the pace of broad-based credit supply," Judy Zhang, a Hong Kong-based analyst at Citigroup, said in a note. WMP issuance and yields may shrink as lenders pass on extra costs to investors, she said.
The tightening continues.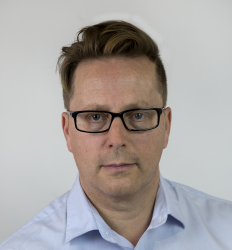 Latest posts by Houses and Holes
(see all)