by Chris Becker
A generally positive day across Asia, reacting to the good lead from US stocks overnight with the Nikkei up 0.7% even as Yen maintains its strength against USD. The USDJPY remains stuck at the 102 handle and on its downtrend, which is a major headwind for the Nikkei, but is firming here for a possible upswing. Watch tonights US CPI with caution here for a breakout!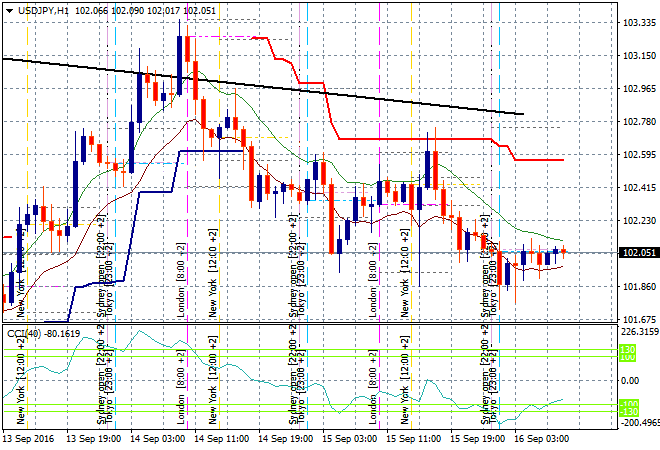 Chinese stocks have another day off today due to a holiday, which is probably a good thing as the Shanghai Composite is poised on terminal support, ready to breakdown. The return next week will be volatile.
The ASX200 has soared today, up 1% to just below 5300 points as bank stocks lead the charge.
Turning to commodities, WTI oil is possibly building for a breakout here after bouncing off strong support at the $43USD per barrel level. Watch for the high moving average at $44.50 for a breakout as momentum crosses over: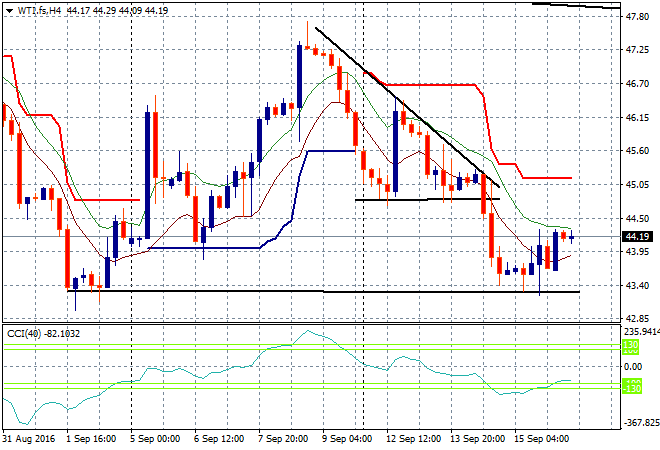 But gold is looking tenuous with the hourly chart of the shiny stuff still showing a downtrend after last nights strong volatility. I'm looking at a slight chance of an upswing here at the $1317USD per ounce level, but the bulls are losing the battle here. This will be a key security to watch for tonights US CPI print: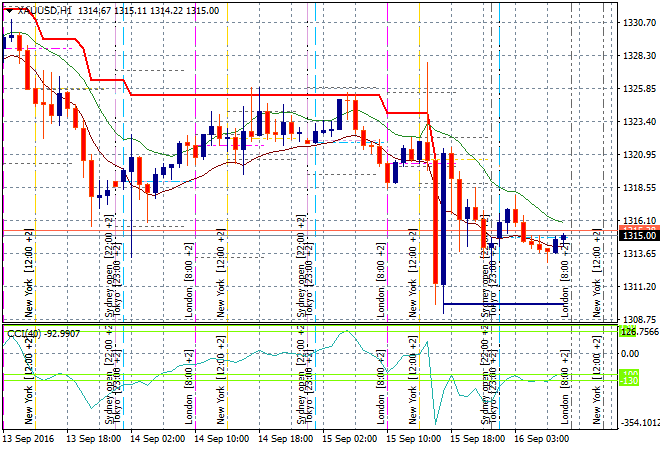 Meanwhile in currencies, the Aussie dollar reacted on the downside to the weak jobs data this morning, finally stabilising at 74.60 against the USD and still shuffling sideways. As risk continues to flick the sell signal, the Pacific Peso proxy will find less and less support here. I'm watching the intrasession low at 74.50 to break tonight: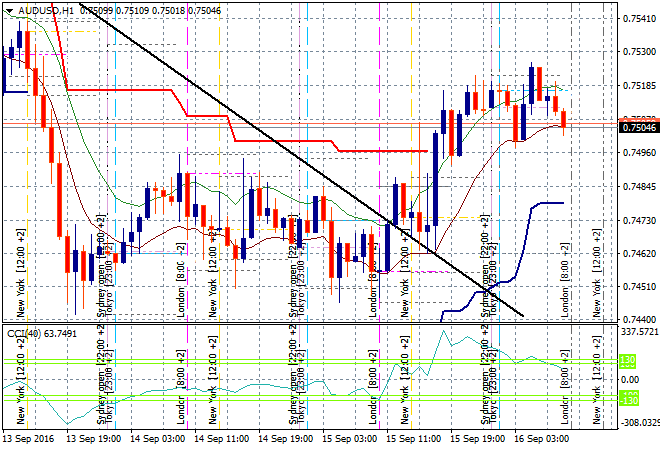 The data calendar finishes the week with the August CPI print for the US, an important juncture at which to re-assess last minute ideas on where the Fed will move next week at the FOMC meeting.