From Alan Kohler on the weekend:
It will be almost impossible for Australia to have a recession for at least five years, probably 10; it means the run of 25 recession-free years will extend to at least 30, possibly 40.

Australia's colossal mining investment boom, which involved two years of $24 billion per quarter of capital expenditure for resources exports, is well and truly over, but it will definitely result in net exports contributing at least 2 percentage points per annum to real GDP growth for 15-20 years.

So for Australia to have a recession, the domestic economy would need to shrink by more than that much. It's simply not going to happen.
Alas, the net exports component of GDP does not work in this way. Export volumes only add to GDP when they are higher than the year before. The current boost is a one-off as mining boom major projects move from investment to production. After that, only rising demand or capturing market share can add more to growth each year. For Kohler to be right about an endless 2% contribution of net exports to growth, all of those shiny new mines will have to universally increase volumes at some spectacular rate every single year (or imports to collapse) in perpetuity.
The truth is, the precise opposite is going to happen. Once all major projects are operational within 18 months, LNG producers will be forced to cut volumes as the global glut persists through the mid-2020s. Iron ore will be the same as major miners finish their supply increases and Australia's 40mt of junior production disappears as Chinese demand bleeds lower. Coking coal will follow iron ore but do better in volume terms given Australia's monopoly. Thermal coal volumes will shrink with decarbonising global demand.  Gold may do better if the price keeps rising. In short, within 18 months time Australia's mining net exports boom will be over and will, in fact, be withdrawing from GDP each and every year.
Having said that, there is a uniquely Australian underpinning to GDP that does protect us (or pollies) from technical recessions. It's not net exports, it's the population ponzi that raises the consumption base by 1.5% every year regardless of per capita growth. It must be added that market forces play a big role in immigration and if Australia is hit by a decent shock then migrant numbers will also fall materially for a time, so it's not foolproof.
Back to Kohler:
This leads to a couple of conclusions: first, that the normal process of governments being thrown out after recessions will continue to not work, and second, we need a different way of measuring the economy.

Over 25 years without "recession" headlines, governments have either died of old age (Howard, 2007) or self-destructed (Labor in 2013 and the Coalition, almost, in 2016). In 1972, 1983 and 1996, (and ­almost in 1961) recessions did the work.

If the Coalition doesn't find a way to destroy itself, there's no reason it should also die of old age in 10 years time, or longer.
It's not GDP that matters to voters, it's income, which is the key quantitative measure of standards of living. The great turnover of governments in recent years has, in part, been driven by suicidal policy, but the driver under that has been falling and stagnant wages. As folks have gotten poorer they've looked for answers from government, which have simply not been forthcoming, or the wrong ones have been offered. So the polity has looked for answers in new governments.
The two key drivers of income growth are the terms of trade and productivity growth. The former is set to resume its falls next year as the bulk commodities correct again. The latter is basically stuck at zero thanks to the population and housing ponzi. So there's no return to historic levels of wages growth coming and the Coalition is already in deep trouble at the next election.
Back to Kohler:
The only risk to the domestic economy appears to be housing: apartment construction won't continue at the current rate, and in fact there seems certain to be a massive oversupply in 18 months time.

The housing investment boom might have replaced the mining investment boom, but it's nothing like it: that's because the results of it — apartments — are not productive assets like LNG plants, mines and ports.

…But it isn't necessarily the case that apartment construction will suddenly cease or that prices will collapse, largely because the flow of money from China has probably only just begun.

…China's growing wealth is also resulting in other booms as well: vitamins and supplements (Blackmores and Suisse), baby formula (Bellamy's), wine (Treasury Wine Estates), tourism and education.
Actually, if your productive assets are producing less and less every year then the growth analogy of building less and less apartments each year is a good one. Both will be withdrawing from GDP within 18 months and probably sooner. Regardless, whether Chinese money flows here endlessly is a policy choice not a fait accompli. It's already slowed a lot as tensions rise around Chinese economic imperialism and those pressures will obviously increase. At minimum, the Chinese services boom has a major and growing political headwind. Viewed through a glass half empty, the population ponzi model could unravel as its contradictions with our strategic outlook implode.
On Kohler's other Chinese booms, if you use a microscope you can find a small rise in Australian agribusiness exports in recent years but, in reality, the income derived has not grown since 2013 despite a falling dollar. The "dining boom" is basically made up.
Back to Kohler:
…then on top of that is government spending.

The federal government is not spending, and in fact is trying to cut back, but the states — especially NSW and Victoria — are starting to spend big on infrastructure.
This is more true than Alan realises. The federal government is also spending with its ears pinned back and it is increasing not decreasing. It's just not investing the money like the states are, preferring to piss it away on consumption so it can pretend that the economy is healthy.
So, what are we to make of this piece from Australia's leading business journalist? As a single article it is perhaps harmlessly ignorant. But as a cultural artifact the wider hubris is plain. The assumption that Australia will grow forever is these days not even backed by rudimentary data or the clever talking of one's own book, only by a series of lazy blunders. Nor does it mention that we've been in an "income recession" for five years.
That's the rub, what the article does offer is the usual "endless growth" confidence trick to support participants in the house price ponzi scheme that is the only real driver of private sector growth that Australia has left, as well as helping disguise the Budget bleeding that is its last real income support.
All told, that seems a pretty good metaphor for an exceptionalism-stuffed and failing Australian political economy heading for a major recession even in its own absurdly limited terms.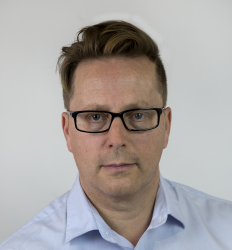 Latest posts by David Llewellyn-Smith
(see all)