From CBC:
The average price of a Canadian home increased by 5 per cent to $456,722 in August.

That's the smallest annual gain since January 2015, the Canadian Real Estate Association said in a release Thursday.

Hot housing markets in Toronto and Vancouver continue to skew the national average higher, but a recent cool-down in Vancouver specifically mean that city is having less of an impact that usual in the national figure, CREA said.

In July, the city slapped a 15 per cent surtax on foreign buyers, and there's anecdotal evidence that that move is already having a major impact on demand, and prices.

"Single family homes sales were already cooling before the new land transfer tax on foreign home buyers in Metro Vancouver came into effect," CREA's chief economist Gregory Klump said. "The surprise announcement of the new tax caused sales to brake hard."

If Toronto and Vancouver are stripped out of the figures, the average Canadian home was worth $357,033 in August.

As Bank of Montreal economist Robert Kavcic put it, "The big story behind the national figures (which you can go ahead and call irrelevant) [is that] Vancouver has gone cold, while Toronto is heating up to a rolling boil."
Or, if you prefer, from FP:
Canadian home prices climbed in August, led by gains in the two hottest markets Vancouver and Toronto, where prices have more than doubled in just over 11 years, a home price index showed on Wednesday.

Prices rose 1.5 per cent last month from July, according to the Teranet-National Bank Composite House Price Index, and were up 11.4 per cent from a year earlier. The index measures price changes for repeat sales of single-family homes.

It was the third-largest monthly August rise since the index began in 1999.

Prices were up in the month in seven of 11 markets surveyed, led by gains in the two largest markets, Toronto and Vancouver, where heady appreciation since 2010 has sparked fears of a housing bubble.

Toronto home prices were up 2.8 per cent in August from July, the seventh straight monthly rise. The Toronto index topped 200 for the first time, indicating that prices have more than doubled since the index was set at 100 in June 2005.

Vancouver prices rose 1.7 per cent in the month, the 20th month without a decline, even as the city implemented a 15 per cent tax on foreign buyers to try to address a lack of affordability for residents.
Good luck working that out.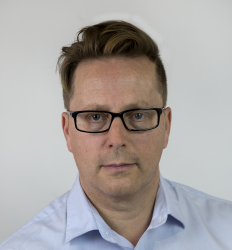 Latest posts by Houses and Holes
(see all)