From The Australian:
Australian diplomats warned the British government of national sec­urity risks from an "aggressive'' China before Britain's Prime Minister, Theresa May, last night imposed extra oversight conditions on Chinese investment in a new $30 billion nuclear power plant.

Australia's top officials in London were summoned to 10 Downing Street more than a week ago to discuss Australia's relationship with China and how the country diplomatically rejected the involvement of Chinese company Huawei in Australia's broadband rollout in 2012 and last month's decision to exclude China from a controlling stake in NSW electricity network Ausgrid. Both were rejected in Australia on the grounds of national security.

Australian high commissioner to Britain Alexander Downer was a former board member of ­Huawei Australia at the time the company was banned from working on the rollout of the ­National Broadband Network.

The Australian understands Mr Downer — who has relinquished ties to Huawei — told Mrs May and her advisers that China had become more aggressive in recent times.
Meanwhile, at home, the population debate descends into a Hanson farce, also from The Australian:
Nationals chief whip George Christensen has called on the government to restrict immigration from countries afflicted by high rates of Islamic radicalisation, prompting Labor's Anthony Albanese to warn of "fringe elements" seizing greater influence in the government.

Mr Albanese, a leader of the ALP's left faction, also accused the Greens of amplifying Pauline Hanson's message with their staged walkout protest at the new senator's maiden speech this week.

Mr Christensen, who has recently spearheaded backbench revolts on superannuation tax hikes and the Safe Schools program, last night used parliament to express concern about "the rise of Islamism in this country".

"Many immigrants entering this country in recent years do not share our Australian values," he told the chamber.
This is a sideshow. As Leith showed yesterday, the Sydney and Melbourne population ponzi projections are out of this world: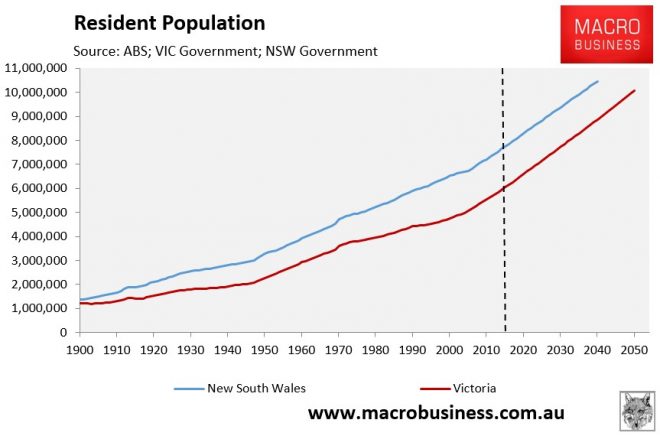 And the next chart plots New South Wales' historical and projected population change: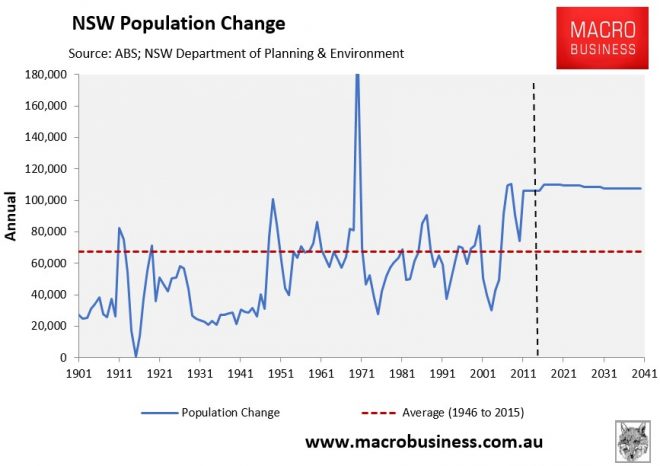 The situation is even worse in Victoria: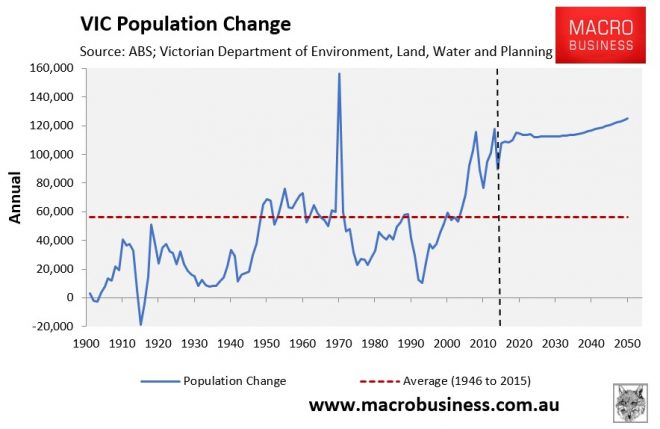 This migrant boom will come from the emerging regional powers in China and India and will transform Australia's two largest metropolitan centres into comprehensively Asian cities.
Let's not kid ourselves that such a transformation won't completely alter our strategic outlook. It will spell the end of ANZUS in anything but name as Australia finds security in Asia rather than from Asia.
That's fine if we choose to go that way. It will mean Australia is a Chinese client state and will express its foreign policy via the Chinese sphere of influence. Whether it owns a few power stations or not will be irrelevant. The economy will simply be integrated with Chinese people and capital flows.
Yet here we are debating a few lousy Muslims at home and making dastardly whispers about the Chinese abroad. Go figure.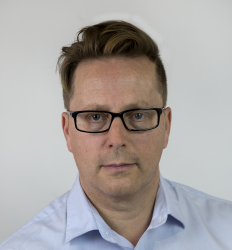 Latest posts by Houses and Holes
(see all)