Ratings agency Standard & Poors (S&P) has today raised its capital risk weightings for NZ banks due to the risk of a 'sharp correction' in house prices. From Interest.co.nz:
S&P has downgraded its Banking Industry Country Risk Assessment (BICRA) for NZ's banks by a notch, dropping it from 3 to 4, on a scale where 1 is the lowest risk and 10 is the highest risk…

"In our opinion, economic risks facing financial institutions operating in New Zealand have heightened as a result of continued strong growth in residential property prices nationally"…

S&P said the increased risks to this country's banking sector had been driven by "…continued strong growth in residential property prices nationally, coupled with an increase in private sector credit growth."

"We believe the risk of a sharp correction in property prices has further increased and, if it were to occur – with about 56% of registered banks' lending assets secured by residential home loans – the impact on financial institutions would be amplified by the New Zealand economy's external weaknesses, in particular its persistent current account deficit and high level of external debt"…

"It is worth pointing out countries such as Spain and Ireland as reminders of the impact that rising economic imbalances [such as particular persistent current account deficits and a high level of external debt] can have on a country's banking system."
Fair enough. But where are the corresponding warnings for Australia's banking system?
If anything, Australia's housing market is more overvalued relative to incomes, rents and GDP.
Australia's household and mortgage debt levels are also higher: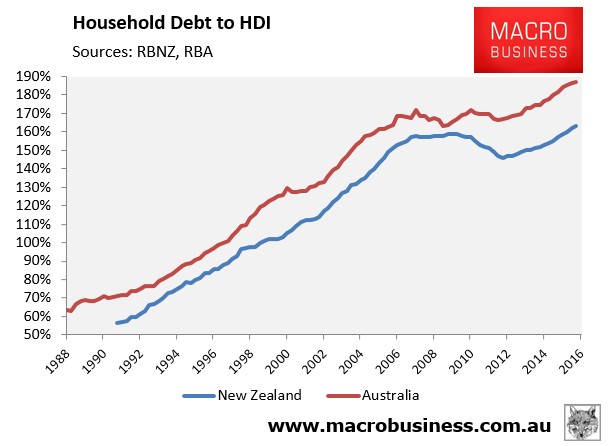 Australia's banks are equally reliant on (exposed to) housing lending: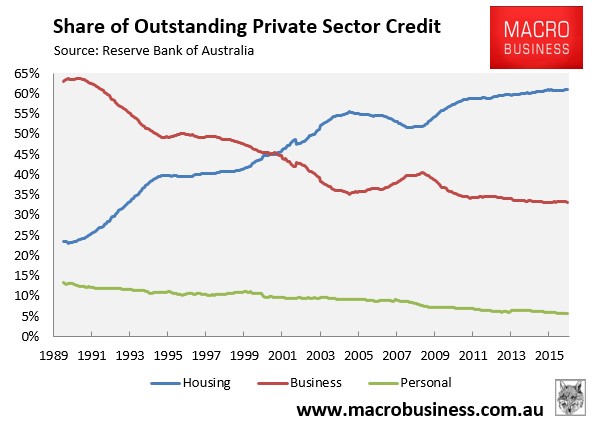 And Australia, too, has experienced persistently high current account deficits: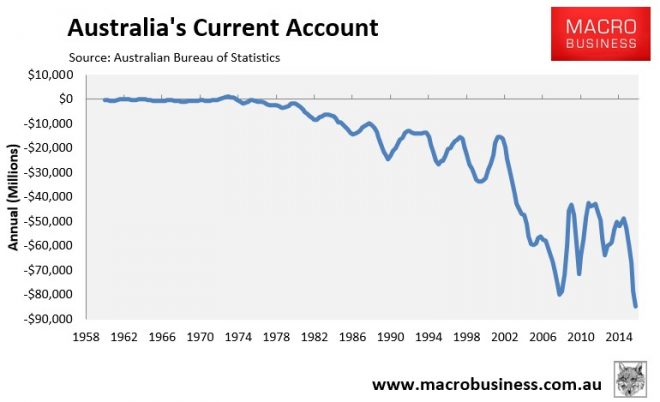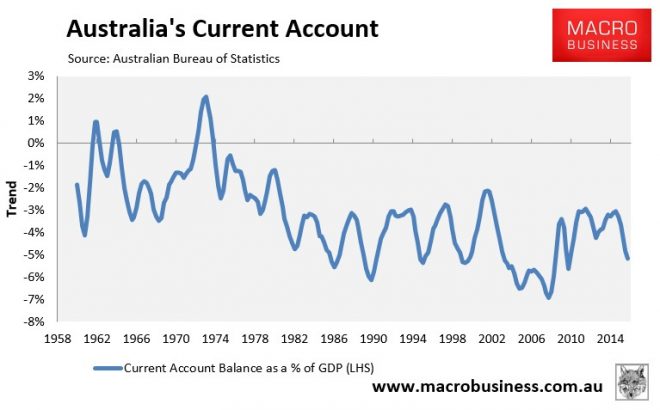 It also has massive external debt driven largely by a high reliance on offshore funding by Australia's banks: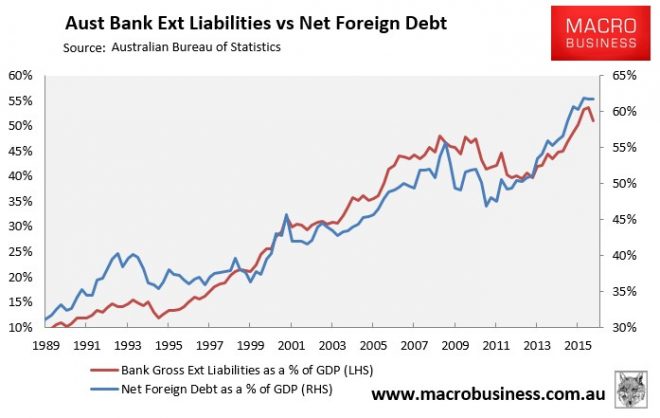 In light of the above, surely any warnings about New Zealand's banking system and property market should automatically be extended to Australia's?