Australia's media duopoly is on its way to becoming one giant real estate fix.
Hot on the heels of Fairfax becoming a glorified real estate agent: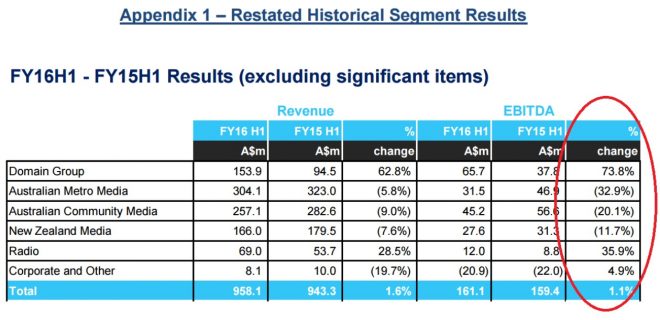 Real estate is now tipped to drive NewsCorp's earnings growth into the future as well. From The AFR:
News Corporation chief executive Robert Thomson has tipped real estate businesses, led by REA, Move and iProperty, to become the biggest driver of earnings in the future.

The prediction came as the Rupert Murdoch-controlled company's increase in digital real estate revenue almost offset declines in advertising sales in its news and information services business…

Digital real estate services was the only segment to report revenue growth, up 32 per cent on the prior year to $US822 million. Revenue in its newspaper business fell 7 per cent to $US5.3 billion…

"It [real estate] is expected to become the biggest contributor to EBITDA in the future thanks to the ongoing success of REA and rapid growth of Realtor.com in the US," he said.
All hail Domainfax and Realtycorp – the new overlords of Australian media.