European bank stress tests have been greeted with an avalanche of cynicism, from Bloomie:
The problem is that the tests, in effect, continue to turn a blind eye. They have to: There's no clear way to remedy any big shortfalls they might find. Europe's banking rules — thanks in large part to Germany's reluctance to share risks — limit regulators' ability to recapitalize banks, particularly with euro-area taxpayer funds. Flunking too many banks could therefore start a panic.

The new tests' worst-case scenario imagined a prolonged recession and commodity rout, but included no defaults on sovereign debt. The tests ignored Greek and Portuguese banks, which were among the weakest last time. The new tests didn't even say which banks passed or failed — or how much capital they'd need to meet their (unduly permissive) regulatory minimums.
They were also modeled on a rising interest rate scenario which is not the Europe of today….
Still, they served one purpose, from Morgan Stanley:
This year's stress tests force a solution for the banking problems at BMPS, which we believe will ultimately be a positive. However as low rates continue to drag on earnings and the final outcome for BMPS is unknown until post October, we expect ongoing volatility short term.

Stress tests force a solution for Monte Paschi. This year's stress tests show an average CET1 draw down of 340bp,vs.an average 300bp in 2015 and the CCAR at 520bp.Thetests don't test for negativerates,and neither Portugal nor Greece was included; however, by uncovering a credible and sizeable capital shortfall at Monte Paschi we believe the tests force a solution there, which we believe is a net positive for the wider sector.

€5.7bn capital shortfall for Monte Paschi vs. our €2-6bn estimate. Of the 51 banks tested, three come out below the benchmark (5.5% + GSIB) and five more with less than a 100bp buffer.The biggest focus will be on Monte Paschi, which laid out plans Friday to raise €5bn equity and sell NPLs. Of the larger euro area banks, Deutsche Bank comes out with the lowest buffer at 30bp and Unicredit, with only a 60bp buffer, will need to address tight capital via its strategic plan to be presented later this year.

The final outcome may have to wait until November/December. Monte Paschi will present an updated strategy plan,and will not formally launch the rights issue until after Italy's October referendum. In the current market conditions and with results showing a deterioration in profitability, we believe execution risks remain. If the private sector solution BMPS seeks does not go ahead, the stress test shortfall opens up the possibility of avoiding resolution and for state aid to be provided with burden sharing of only equity and junior debt.
Back to the politics now then, hence the selling of shares.
It is interesting to note that despite Europe's woes, major Australian bank CDS spreasd continue to show more stress than comparable European rivals. Since we last checked CBA CDS has come in further to 75bps: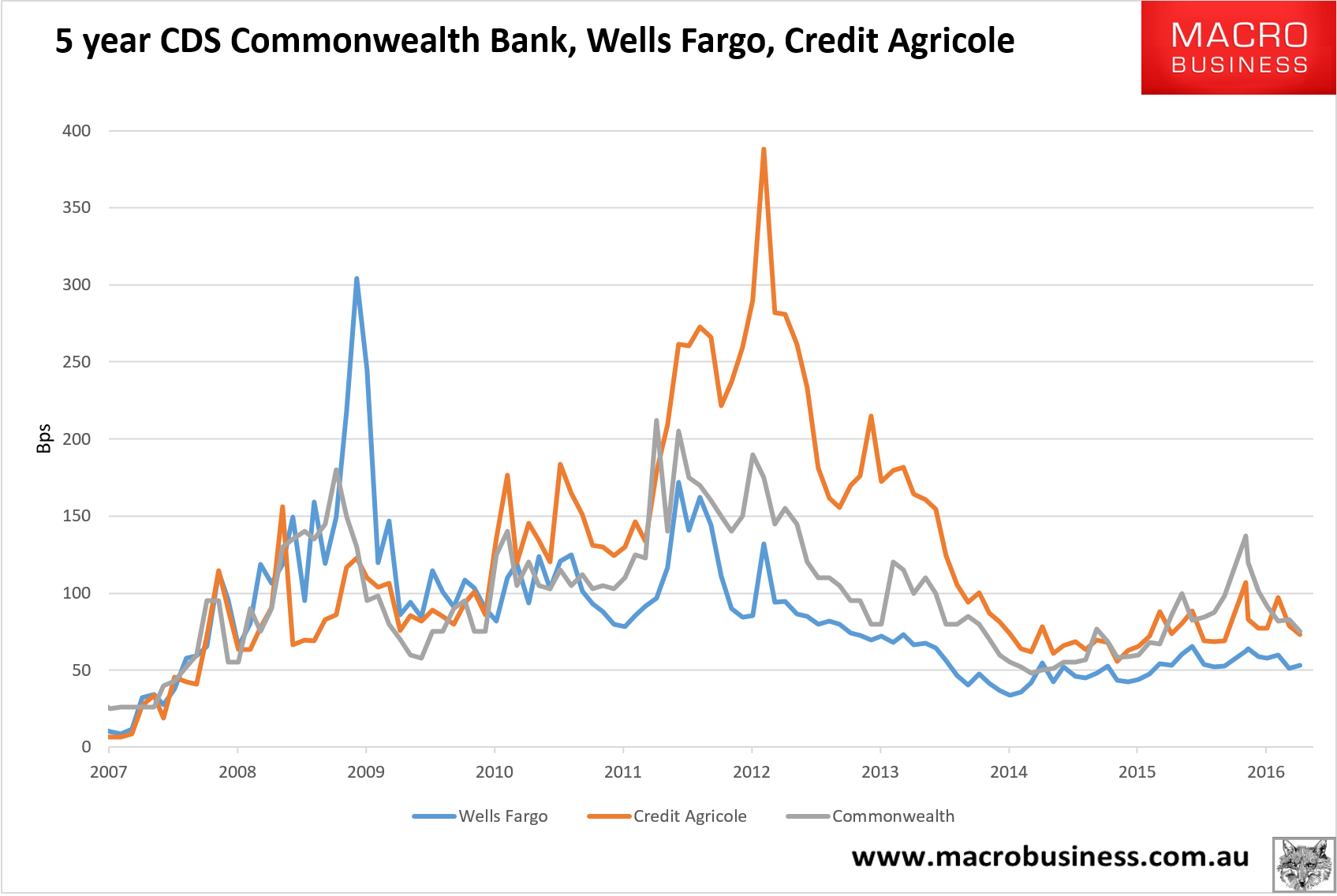 However Credit Agricole (which ranked in the top ten best capitalised banks in the tests) is at 73bps and, in the US, Wells Fargo is still winning comfortably at 53bps. As a result the Australian Ponzi Index remains in an uptrend and is still suggesting local stress: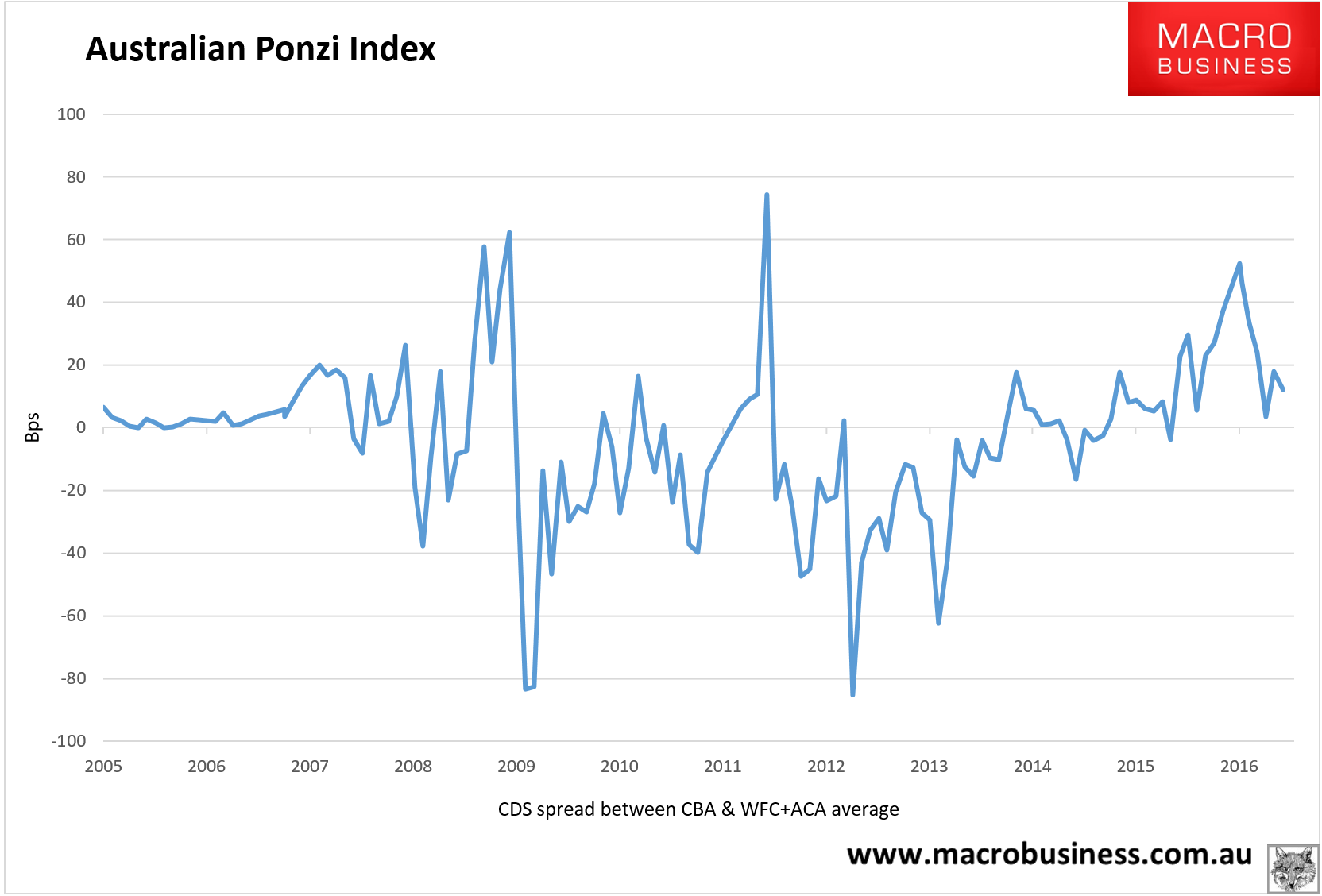 Versus US high yield (which captures oil market stress), Aussie banks are doing better but as oil falls I'd expect worse: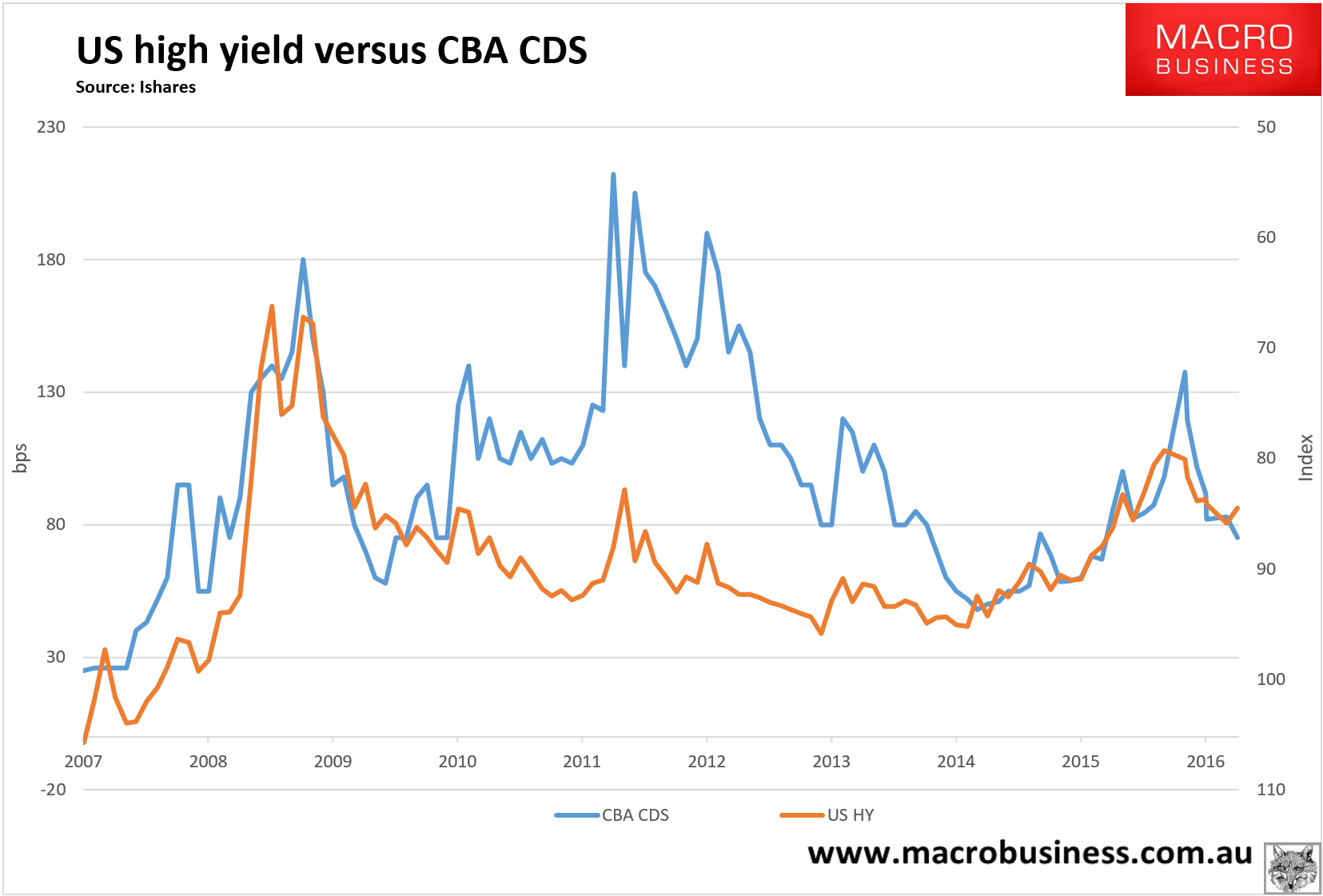 If you ask me, global markets are sorely under-pricing both European and Australian bank risks.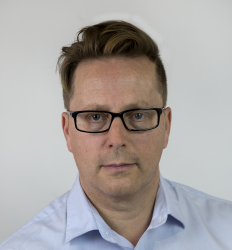 Latest posts by David Llewellyn-Smith
(see all)