The 2016 Household, Income and Labour Dynamics in Australia (HILDA) survey has been released, which provides a sombre read if you are a younger Australian.
The HILDA survey, which commenced in 2001, is a nationally representative longitudinal study of Australian households. The study is funded by the Australian Government Department of Social Services and is managed by the Melbourne Institute of Applied Economic and Social Research at the University of Melbourne.
The HILDA Survey interviews the same households and individuals every year, allowing it to measure how their lives are changing over time.
This year's survey presents statistical analyses of the first 14 waves of the study, which were conducted between 2001 and 2014. It examines 12 topics: family life; economic wellbeing; labour market outcomes; household wealth; housing wealth; superannuation; material deprivation; child health and heath care utilisation; private health insurance; physical activity; and sleep.
The most notable findings from this year's survey is that overall economic wellbeing is no longer improving, and households' wealth has remained static. This comes despite poverty declining and long-term poverty becoming more rare, as well as rising property prices.
Most worryingly from an inter-generational perspective, there is a rapidly growing wealth divide, with median wealth increasing by 61% among those aged 65 and over since 2002, compared with just a 3.2% increase in wealth among those aged 25 to 34:

The boom and then bust in commodity prices and the terms-of-trade is also clearly evident in the next chart of income and wealth: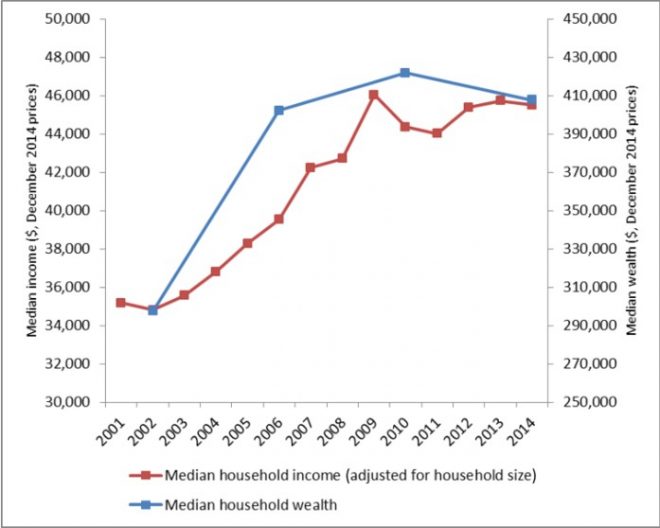 In the first half of the 2000s, median household income (after taxes, and adjusted for both inflation and household size) grew very strongly. However, from 2009 growth stalled, with the median household income stagnating at around $45,000.
A similar pattern has occurred for wealth, despite continued rises in house prices.
The proportion of adults who are home owners has also declined over the history of the survey, from 57% in 2002 to less than 52% in 2014. Moreover, if the trend continues, the home ownership rate will fall below 50% by next year.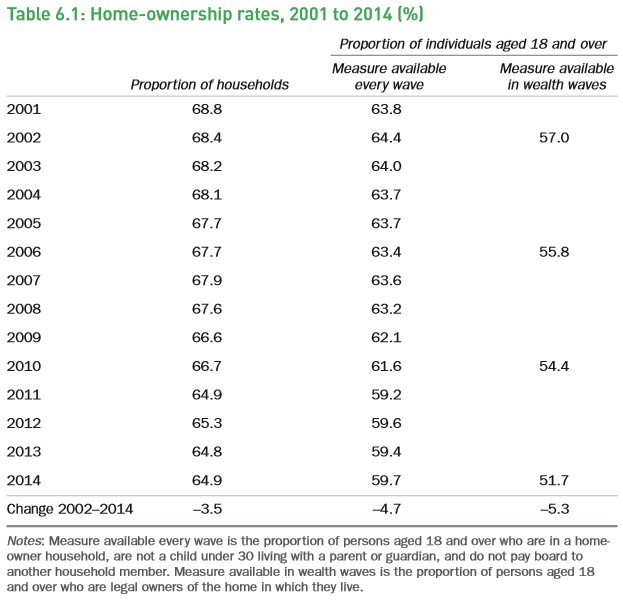 Sadly from an inter-generational perspective, the fall in overall home ownership has been borne almost entirely by the younger cohorts: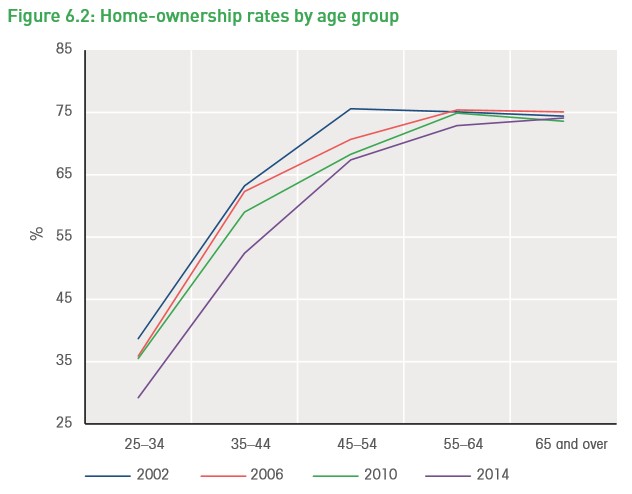 Home ownership has fallen from 39% to 29% among those aged 25 to 34, from 63% to 52% among those aged 35 to 44, and from 76% to 67% among those aged 45 to 54. By contrast, there has been almost no decline in home ownership among older age groups.
Meanwhile, while home ownership rates have collapsed among the young, the proportion of households owning non-owner-occupied housing (e.g. investment properties and holiday homes) has risen from 16.5% to 21% between 2002 and 2014:

Finally, Victoria has experienced the biggest decline in home ownership; although actual home ownership rates are lowest in New South Wales and Queensland: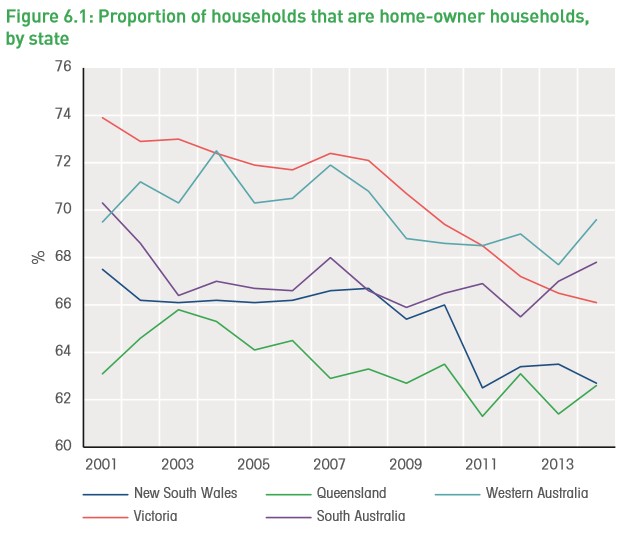 Overall, there's little joy here for younger Australians, whereas the nation's oldies are making-out like bandits.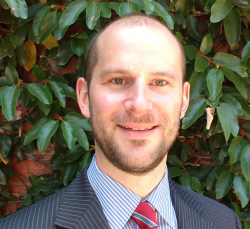 Latest posts by Unconventional Economist
(see all)