Sustainable Australia Party (SAP) head, William Bourke, appeared on Sydney's 2UE radio yesterday and gave a ripper interview discussing population growth – the "unmentionable elephant in the room" this election campaign.
Below are the key extracts. You can listen to the full interview here.
Radio Host: "Every problem we talk about. Surely it's a function of more people wanting the services because we are jacking-up the population… And the worrying part is that it gets wound into the xenophobic attitude that we don't want migrants. But it's simply a matter of numbers. How many people can we accommodate in what is a massive cosmopolitan city [Sydney]. It's not an issue of xenophobia or about immigration.. It's simply a matter of how we can try and work out and accommodate the numbers of people that we have in this city right now… "

"I've called it the issue that dare not speak its name this election campaign. Has Sydney reached its 'tipping point'?"

William Bourke: "It is no doubt that it [population growth] is the unmentionable issue. It is the elephant in the room. It's the everything issue. Population as John [host] describes affects every element of our lives: our infrastructure; our environment; our economy… At the end of the day it's about quality not quantity. It's about Sydney being better not bigger"…

"SAP is the only party from the political centre that is actually wanting to have a rational mature discussion about population. And fundamentally our population growth is driven by excessively high immigration of 200,000-plus per year. The long-term average we have had is around 70,000. And I think we have had a very successful immigration history in Australia at that average of 70,000. But when you just go up and up and up to 200,000, it's too much and we need to lower immigration back to that average level"…

"We are very much for immigration. SAP has migrants of all persuasions in our party. We want to secure the sustainability of Australia's immigration program going forward. If you lower immigration back to the long-term average, you will get better public acceptance of immigration. There won't be this conflation with refugees, which is a tiny element of the overall intake – 14,000 per year. And we'll secure immigration for the long-term at a more sustainable level"…

Radio Host: "Why won't Malcolm Turnbull and Bill Shorten talk about this?…"

William Bourke: "There is an agreement between Liberal, Labor and the Greens parties to not talk about this. To drive rapid population growth. It gives the image of so-called "growth"… If you have 2% population growth, you automatically get about 2% GDP growth. If you had a stable population, they would have virtually no growth in our economy".

"[With lower population growth] those resources going into house, transport and manage an ever bigger population – those billions and billions of dollars going into the West Connex and the like – would be reallocated across a more diverse and prosperous economy into our small businesses, our factories, into our farms, into innovation.  At the moment it's being sucked-up by housing, roads an city building. And it is really strangling the diversity of our economy and the long-term sustainability. It's just a pyramid scheme to have economic growth based on population growth. It's a bigger cake, but a thinner slice for the average person".
Well said.
If like me you care about this issue. Vote 1 SAP in the Senate in the upcoming Federal Election.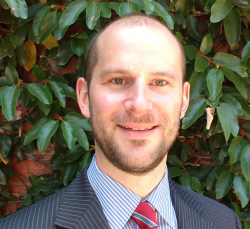 Latest posts by Leith van Onselen
(see all)