The Australian has reported today that a conga-line of sub-prime lenders is emerging to fill the funding gap as the banks shy away from lending to foreign apartment investors:
Rich-listers and wealthy private investors are setting up funds aimed at lending to foreign apartment buyers left stranded by the banks' lending bans, in a move that will create a new tier of subprime lending…

Bill Moss, former head of property for Macquarie Group, expects Asian banks, particularly from China and Malaysia, to enter the Australian market in a bid to bridge the funding gap…

"This is subprime lending," Mr Moss said. "It is no different to what happened 10 years ago on low-doc lending."

The loans were made against the value of the asset, not the borrowers capacity to repay the debt, he noted…

"At some stage there will be a problem in the apartment market. There is the risk of a crash and the construction of new buildings will stop"…

Mr Moss said apartment prices in some areas could drop by 30 per cent in a year…
According to the report, the sub-prime lenders were charging an interest rate of between 8% to 12%.
Surely this has to signal the end of the apartment building super-cycle? With the apartment market already oversupplied, the banks pulling finance, state governments implementing new taxes on foreign buyers, and China cracking-down on capital flight, how much more juice can be squeezed from foreign investor lemon?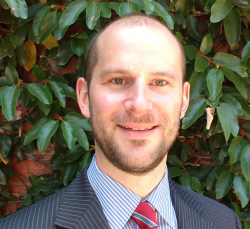 Latest posts by Unconventional Economist
(see all)