The Australian does a pretty good hatchet job on Nick Xenophon today:
Nick Xenophon has failed to declare his directorship of a company run by his father that once owed $2.5 million to the Australian Taxation Office in unpaid company taxes and developed an apartment tower that housed international students who later turned some units into illegal slums.

The South Australian independent, who stands to win the balance of power in the Senate, initially denied any involvement with Adelaide Tower Pty Ltd but after checking admitted he had failed to declare the directorship in his parliamentary register of interests in an "embarrassing oversight".

Senator Xenophon personally owns two units and Adelaide Tower owns two or three others in the King William Street block, where students created bedrooms in kitchens and living rooms using partitions made from shower curtains and wardrobes.

…He said he was aware of overcrowding issues caused by sub­letting in the Tower Apartments complex, mostly involving students from China, and the by-laws had since been changed.

…Senator Xenophon has cultivated a public image of being a thrifty battler, wearing a cheap Target suit and Lowes shoes in a GQ magazine shoot recently, and driving a 2006 Toyota Yaris. He has said he was forced to mortgage his house for $250,000 to pay for the NXT campaign.

Records show Senator Xenophon has a mortgage on only one of his investment apartments.
I don't think that that will do the good senator much harm given it's the Murdoch press but it will hopefully prompt him to take stock of his repeated calls to ramp up the population ponzi and to unleash first home buyer superannuation on the market.
Conflict of interest, much?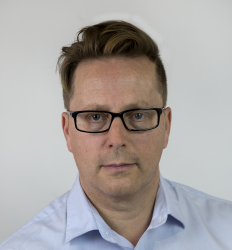 Latest posts by David Llewellyn-Smith
(see all)