Cross-posted from Mark the Ballot.
The latest ReachTEL poll has Labor in a winning position with 52 per cent of the national two-party preferred vote, compared with the Coalition on 48 per cent: a four point lead. This is the third poll in a row where ReachTEL has allocated preferences using respondent preferences, rather than preference flows from the previous election. The respondent preferences appear to favour Labor by around a percentage point on average (but contained largely to the first and third polls). In past elections, respondent preferences have proved unreliable.

Because of this methodological difference, I have decided to treat these latest ReachTEL polls as a new series (labeled RT2 on the charts). This raises continuity issues: as it changes the property of the  sum to zero assumption, moving it slightly to Labor. As a consequence, I will use the TPP model that is anchored to the result at the last election from here on to the election.

The sum-to-zero TPP model has the Coalition on 49.3 per cent.
Meanwhile, from Newspoll today:
The Turnbull government is facing the prospect of losing 10 seats in NSW, six in Queensland and three in Western Australia, with a significant slump in support in the key election battlegrounds.

An analysis of Newspolls over the past two months, taken exclusively for The Australian, reveals the Coalition has suffered a 6 per cent swing against it in two-party-preferred terms in Queensland, a 7.3 swing in Western Australia and 3.6 per cent deterioration in NSW — enough to lose the election.

The polling also reveals that the Coalition, Labor and the Greens have surrendered significant ground in South Australia, where Nick Xenophon's party has attracted one in five primary votes.

And the poll shows that in his home state of NSW, satisfaction with Malcolm Turnbull has fallen by 18 points since Christmas and is now lower than Tony Abbott's 37 per cent just before he was dumped.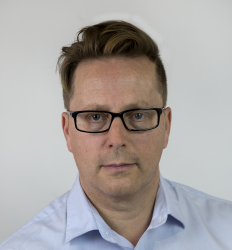 Latest posts by Houses and Holes
(see all)