Last week I wrote how New Zealand's two major political parties – the National Government and Labour – seemed to have reached bipartisan agreement on the need to eliminate Auckland's urban growth boundary (UGB), called the Metropolitan Urban Limit (MUL), in a bid to increase competition in the land market and free-up affordable housing supply.
Well, the consensus has grown even stronger with both of the two minor parties, ACT and the Greens, supporting with some caveats the elimination of Auckland's growth boundary, thus placing increasing pressure on the Auckland Council. From Interest.co.nz:
ACT Leader and Epsom MP David Seymour said he was glad Labour had adopted ACT's position from before the 2014 election, when it was the only party calling for the abolishment of the RUB.

"They say, first they fight you, then they laugh at you, and then you win," Seymour said…

Seymour also welcomed the calls for infrastructure bond financing, which he described as a Texan-style Municipal Urban District (MUD) with mandatory Council involvement.

"All of this disarms the speculators and the land bankers. The best thing to do to the land bankers and speculators is to drown them in supply of land and that will do this, so I think it's absolutely the right thing to do," he said of the plan to remove the boundary and bring in new financing techniques…

Green Co-Leader and Housing Spokeswoman Metiria Turei said the Greens were also open to Labour's package of relaxed city limits, relaxed density controls and new infrastructure financing, as long as it included integrated planning with public transport and protection of special land.

"That deals with a lot of our general concerns about just freeing up land on the rural boundary to allow for more sprawl. On the face of it, it looks like something we could consider and support because it has all of the parts of the puzzle integrated. The devil is in the detail always, but we're certainly interested in their proposal," Turei told me, adding she was also open to the infrastructure funding idea.

"If this is a measure to help with the affordability question, then this is a measure that should be given some serious thought. With the housing crisis as it is, every idea needs to be explored. We can't afford to dismiss any idea outright"…
The Greens' concerns about 'open slather' development could be easily accommodated by making sure that land with high environmental or social value is preserved.
But this should not prevent an adjacent landowner or a landowner further afield from developing their land merely because it sits on the wrong side of an arbitrary barrier, such as an urban growth boundary (UGB).
The important thing is to restore competition and contestability to the land market, thus preventing land owners (or developers) from cornering supply, land banking, and driving-up its cost.
Open competition underpinned by the right to develop (subject to standards being met), is key to lowering land prices and ensuring that housing becomes affordable and the economy competitive.
It is highly encouraging that New Zealand is reaching a political consensus on this issue, but also a damning indictment on the Australian political system, whereby land supply and housing affordability are barely on the political radar despite soaring land (housing) costs.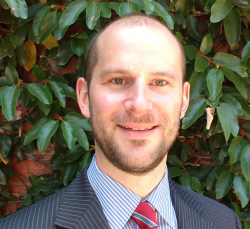 Latest posts by Unconventional Economist
(see all)