Don Argus, former chief executive of the National Australia Bank, has today launched a stinging attack on the banks' shoddy lending standards, which he admits "scares the hell out of" him.  From The AFR:
What scares the "hell out of" Don Argus, a former chief executive of National Australia Bank and former chairman of BHP Billiton?

Iron ore prices? Interest rate rigging scandals? No. It is interest-only home loans.

"It scares the hell out of me – the size of the debt people are taking on without principal repayments," he says.

The famously forthright executive says banks giving million-dollar home loans to young people had lost perspective. "It used to be very difficult to get a home loan in the old regulated banking environment," he says. "Now it's like a commodity"…

Argus' views on interest-only loans are taken seriously in banking circles because he built his career around being rigorous on lending standards in the late 1980s and early '90s, avoiding the disastrous commercial loan exposures that hobbled his peers.

He says Australian consumers are among the most indebted in the developed world and the governments that have been embracing interest-only loans will leave a terrible legacy for future generations.

Argus says a correction in house prices is inevitable, starting with the apartment market…
It's even worse than that Don, since the loose lending has been funded by unprecedented offshore borrowing, thus leaving the banks and broader economy open to a liquidity shock: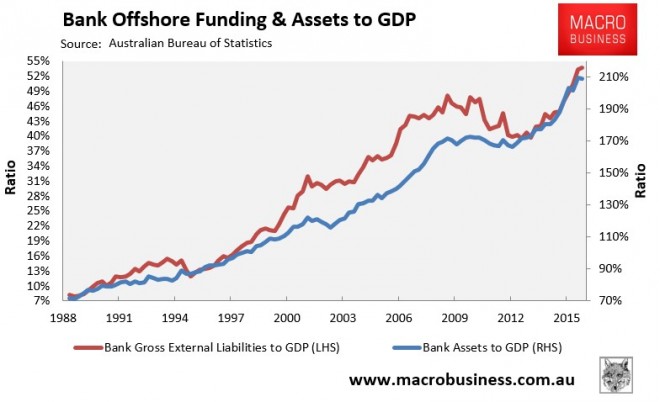 We also know from LF Economics' detailed submission to the 2016 Parliamentary Inquiry into Penalties for White-Collar Crime that there are 1000-plus examples whereby borrowers' loan documentation has been forged by the banks.
Bank Royal Commission now!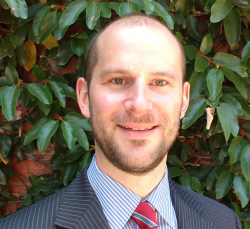 Latest posts by Unconventional Economist
(see all)