Was there ever a centrist and reasoned Malcolm Turnbull? From The Australian:
Malcolm Turnbull has categorically ruled out bringing the asylum-seekers detained on Manus Island to Australia, warning against becoming "misty-eyed" about the plight of more than 900 asylum-seekers and refugees in limbo on the island.

Although his Immigration Minister Peter Dutton has chosen his words carefully – indicating some refugees may be allowed to come to Australia on a non-permanent basis – the Prime Minister today declared "none of the detainees there will come to Australia".

"We are seeking to ensure that the people detained at Manus can either settle in PNG as they have the opportunity to do, or in third countries, but they will not come to Australia. I want to be very, very clear about that," Mr Turnbull said in Hobart..

"There will be no transfer of those individuals to Australia because to do that would send a signal to the people smugglers to get back into business, and that is utterly unacceptable."
I have no real issue with letting the boats come. If folks are persecuted and enterprising enough to make their way across thousands of miles of hostile land and sea then they sound like an asset to me. Besides, it's a lot more constructive and equitable than letting corrupt Chinese through the front to launder money in the property market.
But I'm not the issue here, Malcolm Turnbull is, and while this move might endear him to the battlers, it is unlikely to help him with the chardonnay classes that love him so very much.
It's a dangerous move to my mind, further undermining what Australians used to admire about Turnbull as he completes his transition into Tony Turnbott.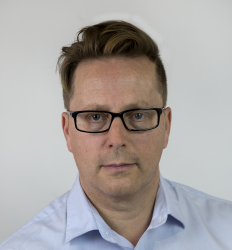 Latest posts by David Llewellyn-Smith
(see all)