When the Turnbull Government decided for political reasons to reject Labor's pledge for a no-brainer Royal Commission into banks – owing to a staggering string of scandals in BBSW, insurance and financial planning – it wedged itself by having to return funding to ASIC that it had itself cut just two years earlier, as well as extending the tenure of the same ASIC boss that had failed to prevent any of the problems in the first place.
To spin these policy blunders as a positive it embraced a user-pays model for ASIC, which meant that it could claim that there was no cost to tax-payers – which its own former chief economist has declared quite rightly will only increase the bank's capture of the failing regulator.
At the same time, to make it appear like they're doing something in response to the Government, banks have now issued all sorts of "code of conduct" claptrap. Yet, the truth is, the banks are not now fighting the Turnbull Government. They are, in fact, running scared from Labor's Royal Commission, and are for all intents and purposes now in bed with the Government.
But we can't have that look with an election in two months can we?
Which brings us to the marvelous pantomime of the past 24 hours in which the banks were operatically hauled before a faux-enraged prime minister (who until last week never mentioned bank scandals), from The Australian:
Prime Minister Malcolm Turnbull called an early-morning meeting with the nation's bank bosses yesterday to put the industry on notice that it needed to clean up its act.

"I reminded them that the banks are based on trust and that they are businesses unlike any other," Mr Turnbull said. "They needed to recognise that … the customer had to be at the heart of everything and they had to go further than simply talking about that," Mr Turnbull said.

The ABA, which represents 25 banks including the major lenders, has appointed Gilbert + Tobin partner Gina Cass-Gottlieb to lead the initial work, including appointing an independent expert to oversee implementation.

It will include an independent review of product sales commissions, payments and targets. Protections for whistleblowers would be standardised, a register of rogue financial advisers would be extended to all bank employees, and complaints-handling and dispute-resolution improved. While the big banks noted many of the actions were already under way, the review of remuneration for frontline bank staff selling everything from mortgages to business loans would build on reforms that banned commissions for financial advisers and recent efforts to wind back life insurance commissions.
And now today the banks are extravagantly 'muscling up' in response, from the AFR:
Major banks have hit back at a week of criticism from politicians, revealing their own review of industry pay structures.

The country's biggest financial institution's chief told MPs to focus on creating jobs rather than debating inquiries.

The banks announced a review of commissions paid to sales staff and promised to improve protection for whistleblowers after Prime Minister Malcolm Turnbull called leaders of the big four to a meeting in Sydney where he told them banks had a special responsibility to the community.

But shortly later, Commonwealth Bank of Australia chief executive Ian Narev underlined an increasingly testy relationship between banks and Canberra by declaring the biggest issue in the country was creating jobs and tax reform, rather than pursuing banks over customer complaints – some of which were unwarranted.
What a pile of baloney. This is pure theater by a political party and prime minister that has again been caught with his pants down by the Opposition's simple embrace of good policy: the banks have behaved badly across a whole range of businesses and we need to know why: why the regulator let them, how it can be stopped, what it will cost, and how to adjust the structure of the system to prevent more of the same. If there was ever a righteous cause for an Inquiry – Royal Commission or other formal legal process – then this it.
Instead we have all sorts of Coalition and bank hand-waving that is nothing more than a diversionary tactic to cover a political alliance against correct policy process.
The Turnbank Alliance has no clear direction nor purpose, no accountability, no policy co-ordination for the good of Australians, a complete confusion of responsibilities, rampant conflicts of interest, no research nor scoping of the problem, no justice, and it inherently hands banks more power to abuse the system as they morph into their own policeman.
In a string of shockingly bad Turnbull policy failures this is now numero uno.
UuuuuuuoooooooooH!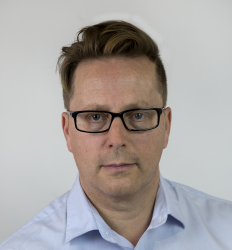 Latest posts by David Llewellyn-Smith
(see all)