Core Logic-RP Data has released its rental report for February, which revealed that annual rental growth remained at 0%, with RP Data warning that "rental rates could begin to fall on an annual basis due to additional new rental supply entering the market". Rental yields are also at record lows:
Dwelling rental rates across the combined capital cities are recorded at $485 per week and they are unchanged over the past year. CoreLogic RP Data have been tracking annual rental changes since 1996 and over that time rental growth conditions have never been weaker…

The causes of the slowdown in rental growth is falling wages, excess rental supply in certain areas and lower rates of population growth and population mobility impacting on demand for rental accommodation. With construction activity set to peak during over the next 24 months, but many new properties still to settle, there is a real possibility that rental rates will fall over the coming months. Landlords will continue to have little scope to lift rental rates while for renters it potentially means more surety in their accommodation and the potential to upgrade into a higher grade of accommodation for a similar cost…

Capital city rents are recording their weakest annual change on record and with value rises outpacing rental growth, rental yields are also sitting at record low levels currently. At a combined capital city level, gross rental yields were recorded at 3.4% for houses in February 2016 and at 4.3% for units. Combined capital city house and unit rental yields are currently both at record lows…

With no rental growth and the potential for falls over coming months, we may see a further compression of yields over the coming months however, this will be dependent on growth in home values as well as the direction of rental rates. This means that capital growth, which is slowing, is likely to remain a much more important factor for property investors…
The below table shows the break down by capital city,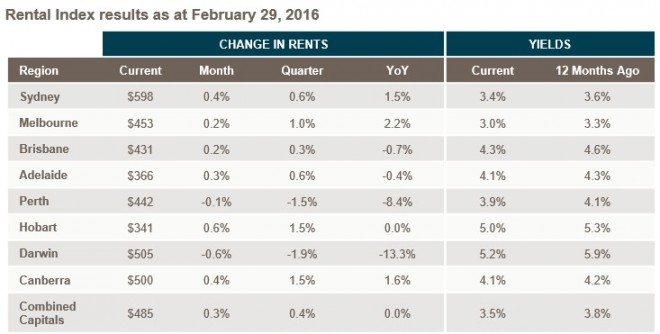 As you can see, annual rental growth was positive in Melbourne, Sydney and Canberra, but negative in all the other capitals except Hobart where rents were flat.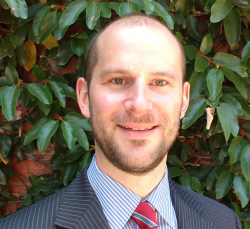 Latest posts by Unconventional Economist
(see all)