Remember Malcolm Turnbull's 2005 tax policy paper, where he described negative gearing and the CGT discount as a "sheltering tax haven" that is "skewing national investment away from wealth-creating pursuits, towards housing", and has caused a "property bubble". And when Turnbull acknowledged that "Australia's rules on negative gearing are very generous compared to many other countries" and that "the normal deductibility principles do not apply to negatively geared real estate such that the taxpayer is not obliged to demonstrate that the negatively geared property will generate positive cash flow at some point in the distant future".
And remember just a few weeks back when Treasurer Scott Morrision, who despite having deep ties to the Property Council of Australia, admitted on Sunrise that there are "excesses" in negative gearing:
And remember former Treasurer, Joe Hockey's parting address to Parliament  when he admitted that negative gearing was a failure and called for it to be restricted to newly constructed dwellings only, so that it actually boosts supply:
"…negative gearing should be skewed towards new housing so that there is an incentive to add to the housing stock rather than an incentive to speculate on existing property…"
Well, the Turnbull Government has given the bird to all of these positions, ruling-out any reform to property tax breaks so that it can run a full-blown scare campaign against the Labor Party. From The AFR:
Senior sources have confirmed to The Australian Financial Review that while the proposal to cap negative gearing deductions at $20,000 a year had been looked at, it has been decided "we're not going to touch it".

For the policy to have raised the estimated $1 billion it was worth annually, it would have had to apply to existing investors with multiple properties. A source said it was "in our DNA not to apply tax increases retrospectively"…

The decision to not proceed with changes to negative gearing leaves the government with just superannuation tax concession and tax deduction trade-offs to help fund plans to deliver a small personal income tax.
Stuff policy principle. Stuff tax reform. Stuff the national interest. All the Coalition cares about is wedging Labor by running a negative scare campaign, which it believes will win it the next election.
It's also curious to see that the Coalition is still looking at capping work deductions, but will allow unlimited deductions for negative gearing losses! How is this in any way consistent?
But logic doesn't run deep in this government. Here's Malcolm Turnbull's latest attack on Labor's policy from Question Time yesterday:
What the Opposition's policy will do is have this very adverse effect. It will have this very adverse effect. The Opposition's policy would mean that investors would be able to buy an apartment off the plan from Meriton or Mirvac or somebody like that, but then when they chose to sell that apartment they would not be able to sell it to an investor. Yet that is the market. So that would have the consequence of not only reducing the value of those apartments on the resale, but it would also start progressively reduce the stock of housing that was available for rental."
So we are to believe that by targeting negative gearing at newly constructed dwellings, and thus increasing actual dwelling supply, it would somehow "reduce the stock of housing that was available for rental"?
If what Malcolm Turnbull is saying is true, then why does his Government support limiting foreign investors to purchasing newly constructed dwellings only? Here's the chair of the foreign investment inquiry, Liberal MP Kelly O'Dwyer, explaining the benefits of this 'new homes only' policy:
Currently the framework seeks to channel foreign investment in residential real estate into new dwellings in order to increase the housing stock for Australians to build, buy or rent. Foreign investment is encouraged in new dwellings whether they be apartments, units or homes because in addition to creating more supply, it also creates more jobs for the building and construction sector – all of which helps to grow our economy.
Clearly, Turnbull's opposition to Labor's plan is full of contradictions and flies in the face of the Government's stance on foreign investment.
All of which shows that his position has been made on the run for political purposes rather than sound policy judgements.
What happened to this Malcolm Turnbull?
"Ultimately, the prime minister has not been capable of providing the economic leadership our nation needs… We need a different style of leadership. We need a style of leadership that… respects the people's intelligence, that explains these complex issues and then sets out a course of action that we believe we should take… We need to respect the intelligence of the Australian people. We need to restore traditional cabinet government [and] put an end to policy on the run and captain's calls".

– Malcolm Turnbull, launching his leadership challenge, 14 September 2015.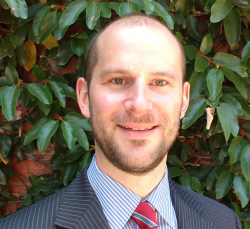 Latest posts by Unconventional Economist
(see all)