Via Domainfax:
In a firebrand speech in Canberra this week, delivered with the enthusiasm of someone with their eye on the party leadership, Mr Dastyari told a Politics in the Pub audience that he thought he understood power before coming to Canberra as a senator.

"You will not find somebody who came more from the ALP machine than me," Mr Dastyari told the audience, in a recording obtained by Fairfax Media.

"I'm a product of the machine like you would not believe. I joined the Labor Party when I was 16. I took over my first branches by the time I was 17 … [so] I thought I understood the brutality of politics simply by my time in the NSW Labor Party and my time in the NSW Labor machine."

"[But] none of that braced me for an understanding of just how concentrated, brutal and aggressive a handful of businesses operate [in Australia], and the real corporate power where it actually rests in this country," he said.

He then claimed there are 10 companies that wield the most incredible amount of power in Australia, to the point where it has stifled proper democratic and economic progress.

"Four banks, and we all know who they are – the Commonwealth Bank, NAB, Westpac, and ANZ – three big mining companies, in Rio Tinto, BHP Billiton, and Fortescue Metals, you've got your two big grocery chains, and you've got your big telco, which is Telstra," Mr Dastyari said.

They have "unprecedented concentration of corporate influence" in Australia, he said.

"The entire political debate has become so dominated by the interests that they're pushing, and the agenda that they're pushing. And [we've] ended up with this complete crowding out of a proper political discourse in this country because there is one sectional interest that is so much louder than every other voice out there combined."
Readers will instantly recognise that as true. It is the houses and holes business model that now defends itself whenever reform threatens. Like all successful systems it has a powerful self-generating capacity that turns what might be threats into allies. Political influence is one way. Another is the self-selection of system huggers to the bureaucracy. Another is through controlling ideas and dominating discourse. For that reason, if I had to make my own top ten I would remove the supermarkets and replace them with the media duopoly of Domainfax (ironically) and News. Although much smaller firms, it is they that are the thought police keeping the nation tied to the apron strings of its houses and holes corporate masters.
There are only two ways out:
a new political force must rise;
or, the system must crash (and even then a new political force is needed).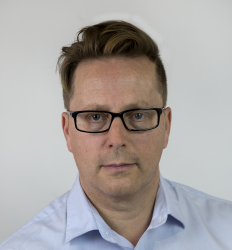 Latest posts by David Llewellyn-Smith
(see all)