Core Logic-RP Data's dwelling price results are in for February, with a 0.45% rise in values recorded over the month at the 5-city level, with all major capitals except Perth recording value increases (see next chart).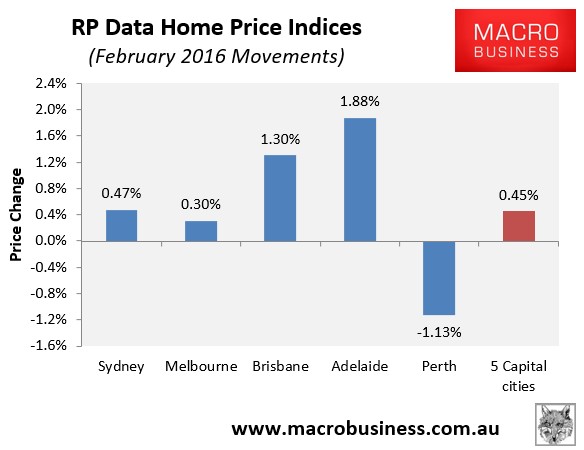 It was the second substantive monthly rise in home values in a row (see next chart).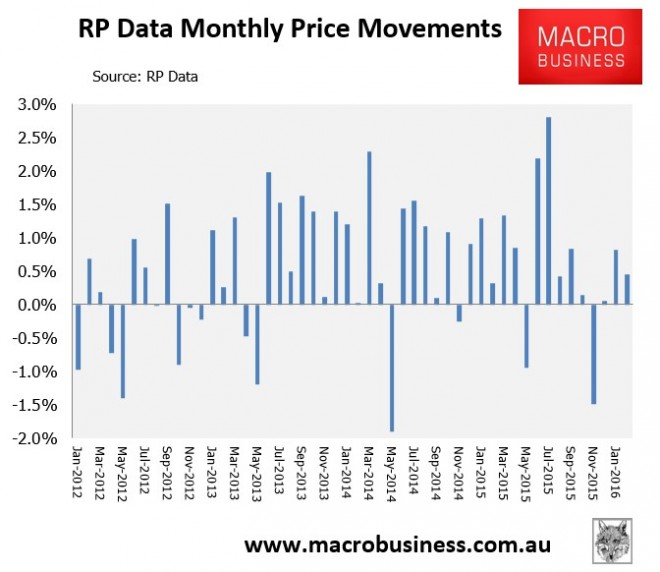 Quarterly price growth also turned positive for the first time since October 2015, clocking it at 1.37% (see next chart).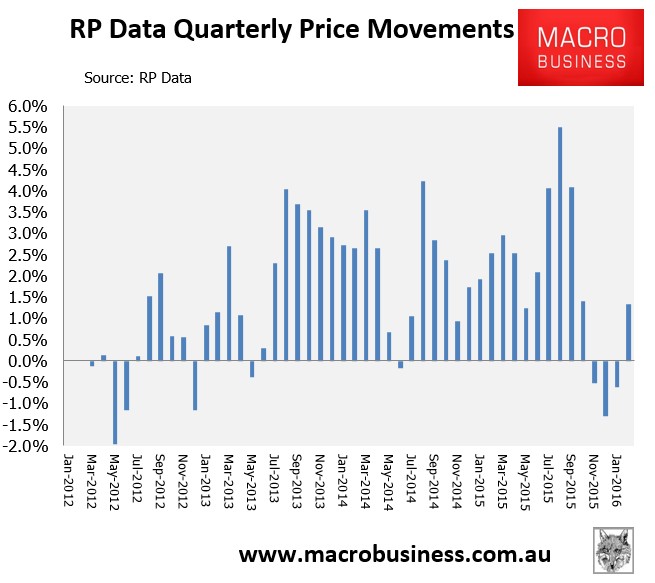 Over the quarter, values fell by 0.17% in Sydney, but rose by 3.75% in Melbourne, by 2.03% in Brisbane, by 0.32% in Adelaide, and by 0.26% in Perth.
The next chart, which tracks trend annual price growth, also shows that Sydney is decelerating fast. Melbourne is also decelerating slowly, whereas price growth in Brisbane appears to be rebounding somewhat (see next chart).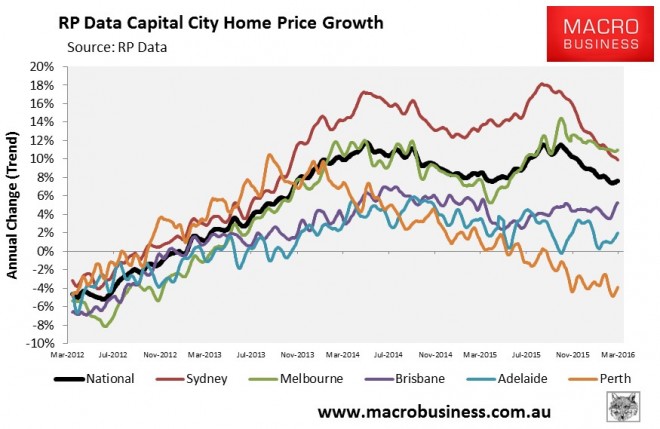 Melbourne is now clearly the strongest housing market in Australia, when measured in annual growth terms (see next chart).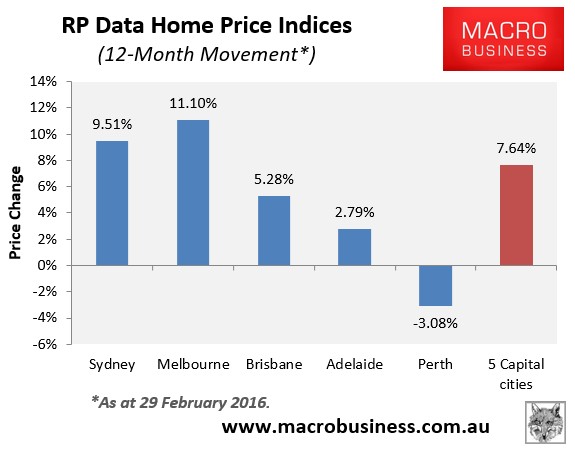 And values are now 22.6% above the October 2010 peak at the 5-city level, driven almost entirely by massive growth in Sydney (+40.3%) and to a lesser extent Melbourne (+22.1%), with the other major capitals basically treading water (down in real inflation-adjusted terms):