From Deutsche:
With NAB to trade ex CYBG on Wednesday, we have updated our forecasts to reflect the loss of earnings and impacts on capital and returns. Ex the UK business, NAB's outlook looks challenging to us (highlighted by margin pressure in the Business Bank), which is reflected in the subdued 4yr forecast EPS CAGR of <1%. With current dividends looking unsustainable post-UK we have elected to re-base the dividend lower. Even still, given the weak EPS outlook we still don't see any div growth during the forecast period and believe NAB will have to rely on DRP discounts to maintain reasonable CET1 ratios. Despite recent share price underperformance we retain our HOLD rating.

With the demerger of CYBG PLC (Clydesdale) now effective pending the CYBG listing, we have revised our NAB forecasts to reflect the businesses that remain. While the IPO is due to be delayed a day, NAB will still trade tomorrow on an ex-CYBG basis. Our cash NPAT forecasts have reduced by 4%-5%, while our DPS forecasts have reduced by 6%-7%. Although we see a number of different outcomes on dividends, we have assumed that NAB re-bases its dividend lower, with a payout ratio around the midpoint of the 70%-75% target range. That said given the weak earnings growth outlook we have still had to rely on DRP discounts to keep NAB's CET1 ratio around peer levels in FY19. CYBG listing to be delayed a day on potential deposit rating development NAB announced today that the CYBG listing would be delayed by one day. This reflected CYBG receiving a request from a rating agency that could lead to a downgrade of the short- and/or long term deposit rating, or the placing of such a rating on credit watch with negative implications. While CYBG does not anticipate that any such event would have a material impact on funding costs or availability, a downgrade would require CYBG to take mitigating actions to its existing secured funding programs (which represent 13% of total funding).
I love that genteel rise in bad debts!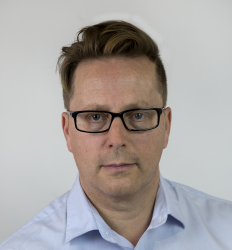 Latest posts by David Llewellyn-Smith
(see all)