The ABS has released data on the value of construction work done for the December quarter of 2015, which registered a seasonally-adjusted 3.6% slump in total construction activity over the quarter and a 4.3% decline over the year.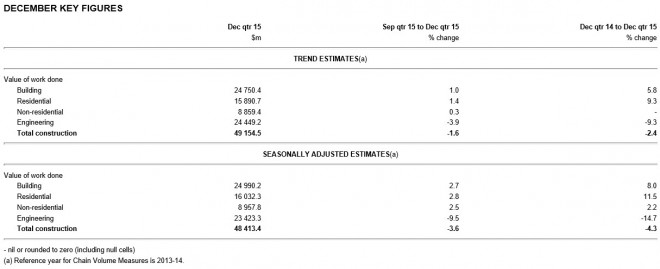 The result missed analysts expectations of a 2.0% fall in construction activity over the quarter. Westpac believes the result will subtract around 0.4% off Q4 GDP, a bigger hit than anticipated (circa -0.25%).
The 3.6% quarterly fall in construction activity was driven by engineering construction (mostly mining-related), which slumped by 9.5% in real terms. By contrast, building construction rose by 2.7% over the quarter, comprising a 2.8% rise in residential construction and a 2.5% rise in non-residential construction: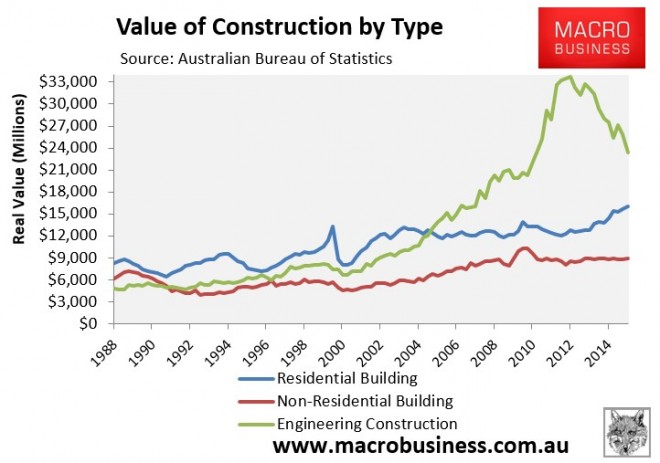 Residential construction – the great hope as the mining investment boom unwinds – rose by 2.8% over the quarter and was up by 11.5% over the year (see next chart).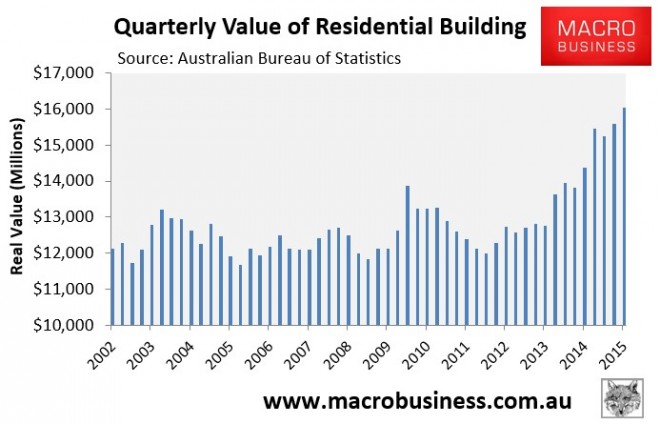 The slump in construction nationally was driven by a large $1.3 billion (10%) drop in Western Australia, with the Northern Territory (-$0.4 billion) also recording decent falls: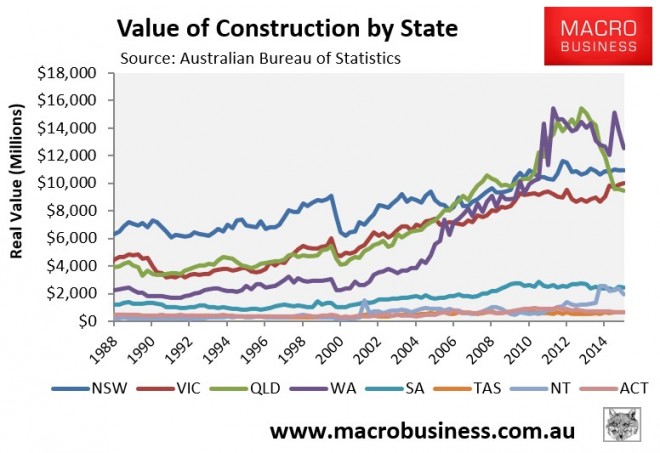 As shown above, construction work in Western Australia still has miles to fall as its three major resource projects – Gorgon LNG, Wheatstone LNG and the Roy Hill iron ore mine – are completed. The three major LNG projects in Queensland are also still to wind-up (but are further down the road), as is the Ichthys LNG project in the Northern Territory.
More worryingly, dwelling approvals peaked in April 2015, suggesting that dwelling construction will likely turn down in the second half of this year (see next chart).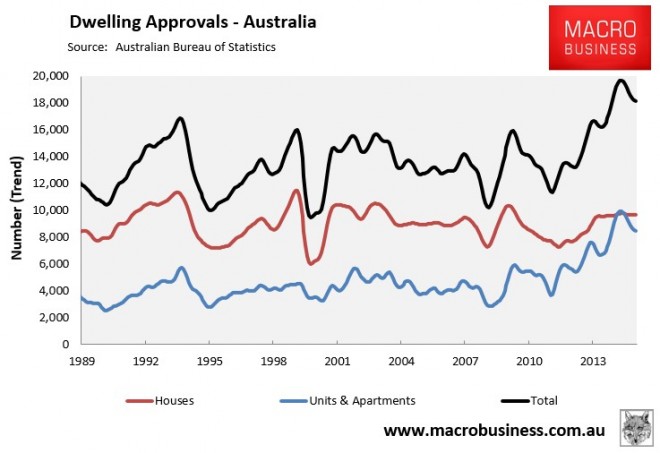 Hence, the construction industry is likely to face a double-hit in 2016-17 from both falling mining investment and falling dwelling investment, dealing a major shock to the economy and employment.